October 21
@
10:00 am
–
November 25
@
12:00 pm
Editing is a fundamental tool in the writer's arsenal, but how do we edit our own writing effectively? And what about when we are writing from life? How do we honour what really happened, in a way that is truthful, ethical, and appealing to a reader who might not share our specialist knowledge of our subject?
Using a mixture of theory, close reading, and practical exercises, this TLC Course, led by author and creative writing tutor Xanthi Barker, will take you through the fundamentals of self-editing for non fiction.
Format
Length: 6 weeks (2-hour sessions weekly i.e., 12 hours of live tutoring)
Location: Online
Dates: Saturdays 21st October; 28th October; 4th November; 11th November; 18th November; 25th November
Times: 10am-12pm (UK time)
This six-session course will be offered online via Zoom and TLC's community platform Circle. All sessions will be live, and we kindly ask you to ensure you can attend sessions and participate fully. A capacity limit allows for maximum interaction per cohort.
To optimise your time and to help you get the most value out of this course, we will not be asking you to give peer feedback and instead focus on teaching you the practical nuts and bolts of self-editing that you can carry forward into your practice and writing life. All teaching is live. This course is suitable for writers with creative non fiction works in progress and complete first drafts.
Your Tutor
Xanthi Barker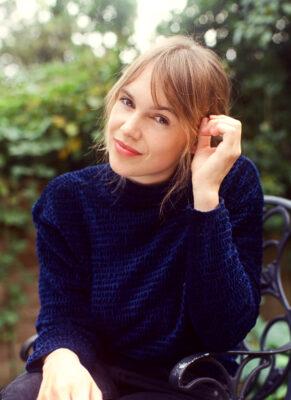 Xanthi Barker is the author of Will This House Last Forever? a memoir about growing up with and grieving an absent father (published by Tinder Press) and the novelette One Thing (published by Open Pen). Her short fiction has appeared in various magazines and anthologies including Litro, Mslexia and Bare Fiction. She is the winner of The Short Story Prize 2017 and her piece 'Paradoxical' was highly commended in the 2018 Spread the Word Life Writing Prize. She lives in London and is a writer-in-residence for the charity First Story.
Course Outline

Module 1: Introduction to Editing
What is editing? We look at some key concepts and definitions, and introduce the idea of self-care as an important principle for non fiction writing practice. We consider how journalling can help create new perspectives, and create the Ultimate Pre-Editing Checklist, to lay the ground for fruitful work over the coming weeks together.
Module 2: First Sweep: Macro
In this session we look at principles of structure, content, and proportion, and apply them to our own writing. Using examples from published texts, we explore how non fiction writers play with form and manipulate timelines. Practical exercises reveal the key ingredients of our own stories, as a way to begin to articulate the shape into which they might best fit onto the page.
Module 3: Second sweep: Micro
In this session we look at principles of character and story, and apply them to our own writing. We explore the paradigm of character-writing for non fiction (how do you fictionalise the 'I' of a memoir?) through looking at different theoretical frameworks used in a range of contemporary creative non fiction texts. We also consider concepts of time, place, and salience.
Module 4: Ethical (Self) Editing
In this session we consider the ethics of (self) editing in non fiction, with a focus on memoir. Practical exercises help us to explore how this intersects with our writing projects, as we consider the impact, effect, and the importance of a writing practice that prioritises radical empathy. We also look at how writing and editing impacts us personally, and identify how to find time for self-reflection and self-mentoring.
Module 5: Final Polish
In this session we look at principles of tone, style and voice, as we look at how we approach the finishing line of self editing. We learn how to become more attuned to your own most authentic voice, and practice the art of line editing in order to find the sweet spot between under- and over-editing. Top tips help make our learning stick and we complete our final accountability task for the course together.
Module 6: The Finish Line
In this final session, we consider how to know when the writing is 'done' and ready to go – what should we be looking for, and what do we need to be vigilant about in this critical final stage before we let our writing find its way in the world? We will also look at best practice for pitching our non fiction work to the industry, and consider how to keep ourselves feeling safe when submitting personal writing to unknown readers. Finally, we consider how to stave off those pesky post-task blues, so you are ready to let your super-charged, beautifully edited writing fly, and start afresh with something new!
Accessibility
Format: Zoom and Circle. A stable internet connection is recommended. Video participation is encouraged. All sessions include short comfort breaks
Captions: Automated (Otter.ai). Live Transcript available
Materials: Materials can be made available in advance or after the session on request. Any shared screens will be audio-described by the tutor. No flashing images will be used at any time
Bursaries: 1x full bursary available, 2x 50% bursary available. Please apply with a short covering letter telling us why you are applying to with the subject header 'Bursary [Full/50%], Self Editing NON FICTION' by no later than 9am September 8th. The applications for this bursary opportunity are now closed.
Other: We invite any access requirements not covered here to be sent to us at least 10 business days clear of the start date by email to
0203 751 0757 (please dial extension 800)