Our team
Aki Schilz: Director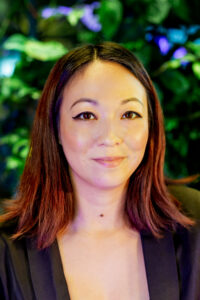 Aki Schilz has a BA in English and French Literature and an MA in Creative Writing. After working in various administrative roles, and as a copywriter for a large advertising agency, she trained as a workshop facilitator for a youth arts charity where she delivered workshops for clients including the British Heart Foundation, Adobe Youth Voices, PEN International, and Asia House. Aki completed a number of publishing placements (among them Granta Books and Literary Review) before working as Acquisitions Assistant at Jessica Kingsley Publishers. Aki's short fiction, non-fiction and poetry have appeared in print and online in a number of publications. She is the winner of the inaugural Visual Verse Prize, supported by Andrew Motion, and the inaugural Bare Fiction Prize for Flash Fiction, judged by Angela Readman. She is a Queen's Ferry Press Finalist and was featured in the Wigleaf Top 50 as selected by Roxane Gay in 2015. She is the co-founder of the Saboteur Award-shortlisted #LossLit digital literature project.
An article by Aki on women writers and the value of time appeared as one of three main features in Mslexia's 20th anniversary issue in March 2019, and she has written for the Bookseller, PEN Transmissions, and the Young Writer of the Year Award website. She is a Bridport Prize First Novel Award shortlist judge, and is on the judging panel for the Creative Future Writing Awards, a national literary competition which celebrates talented writers who lack opportunities. Aki has been a visiting lecturer at various universities, and gives talks regularly at publishing conferences and events about editing, publishing, and literature development, with a special interest in promoting inclusive culture in the publishing sector. In 2018, Aki was announced as one of the #FutureBook40, a list of the UK's top 40 innovators in publishing, for her work at TLC and her #BookJobTransparency campaign. In 2019 she was shortlisted for the Kim Scott Walwyn Prize for women in publishing, and in 2020 was announced as one of the Top 100 Ethnic Minority Future Leaders in the EMpower list. She has twice featured in the Bookseller 150, an annual list of the 150 most influential people in UK publishing (2020; 2021). She is an alumna of the Boosting Resilience programme run by the Culture Capital Exchange in association with Manchester Metropolitan University, and has completed a Clore Short Course in Leadership Skills, and a Practical Accounting and Finance for Entrepreneurs course with Bayes (formerly Cass Business School). Aki has sat on boards for the award-winning experimental publisher Penned in the Margins, and for Poetry London. She is currently Vice Chair of English PEN. In 2023, Aki was signed in as an Honorary Fellow of the Royal Society of Literature, for services to literature.
Aki joined the TLC team in 2012, and in 2013 was appointed Editorial Services Manager of the company. She became Director in 2017, succeeding TLC's cherished longstanding Director and Founder Rebecca Swift, in line with Rebecca's wishes. In 2017 Aki founded the Rebecca Swift Foundation in memory of her former boss and mentor. The Foundation is now managed by a Board of Trustees and Project Manager, and offers a biennial Women Poets' Prize. Aki is in charge of all business strategy, programming and partnerships at TLC. She co-ordinates the national Arts Council England-funded Free Read Scheme with TLC's regional literature partners, oversees all editorial service provision, and curates the events programme. She also manages TLC's Quality Manuscript writers whom she represents to literary agencies TLC has a working relationship with, and welcomes approaches from agents wishing to hear more about this side of our work, as well as from prospective partners and sponsors who wish to support TLC's work.
Joe Sedgwick: Head of Writing Services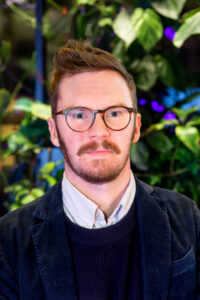 Joe Sedgwick has a Bachelor's degree in English Literature and American Studies from Manchester University. He holds an MA in Publishing from Kingston University. After leaving the University of Manchester, he worked as a Marketing Assistant for a housebuilding company before leaving to pursue a career in publishing. Joe has also undertaken internships at Palgrave MacMillan and Bloomsbury. He has been a reader for Spread the Word's London Short Story Prize & Life Writing Prize, and has spoken at Kingston University, The Asian Writer Festival, & New Writing North's Newcastle Writing Conference. He enjoys reading literary fiction and non-fiction.
Joe manages TLC's core editorial and operational services, looking after its team of readers and mentors and overseeing all in-house processes. He also leads on TLC's marketing and communications strategies, working with advertisers, liaising with freelancers, and supporting the TLC events programme.
Nelima Begum: Writing Services Officer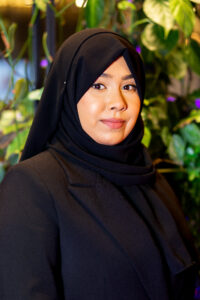 Nelima Begum is the Marketing and Editorial Assistant for TLC. After graduating in 2017 with a BA degree in English from SOAS, University of London, she found herself searching for a career that would allow her to work with books and authors. Her first role was at Hachette, working on a creative writing initiative called The Future Bookshelf, for which she was Submissions Administrator. Being a part of an initiative which sought to publish underrepresented writers from minority backgrounds honed her interests within the industry and she realised she had a passion for finding and championing fresh talent, amplifying unheard voices and furthering the careers of writers and building them into brands while maintaining their vision and authenticity.
She then went on to work as a reader for a film and TV scout and then took up a role as a Marketing Intern for Avon Books, an imprint of HarperCollins. While as HarperCollins, she learnt more about the commercial landscape and was provided with a wealth of insight regarding how both the literary and commercial markets work in this digital age. Nelima is a lover of all things literary, sometimes being drawn to the same books and authors several times; Chinua Achebe, Paulo Coelho, Margaret Atwood, Khaled Hosseini, Chimamanda Ngozi Adichie and many more! Away from books, she is a podcast enthusiast, a foodie, traveller and all around creative being who also loves to sketch, go to the theatre, write and take lots of pictures.
Nelima is the first point of contact for all enquiries from writers, and supports TLC's marketing strategies as well as managing its social media channels.
Cairo Aibangbee: Programmes & Marketing Assistant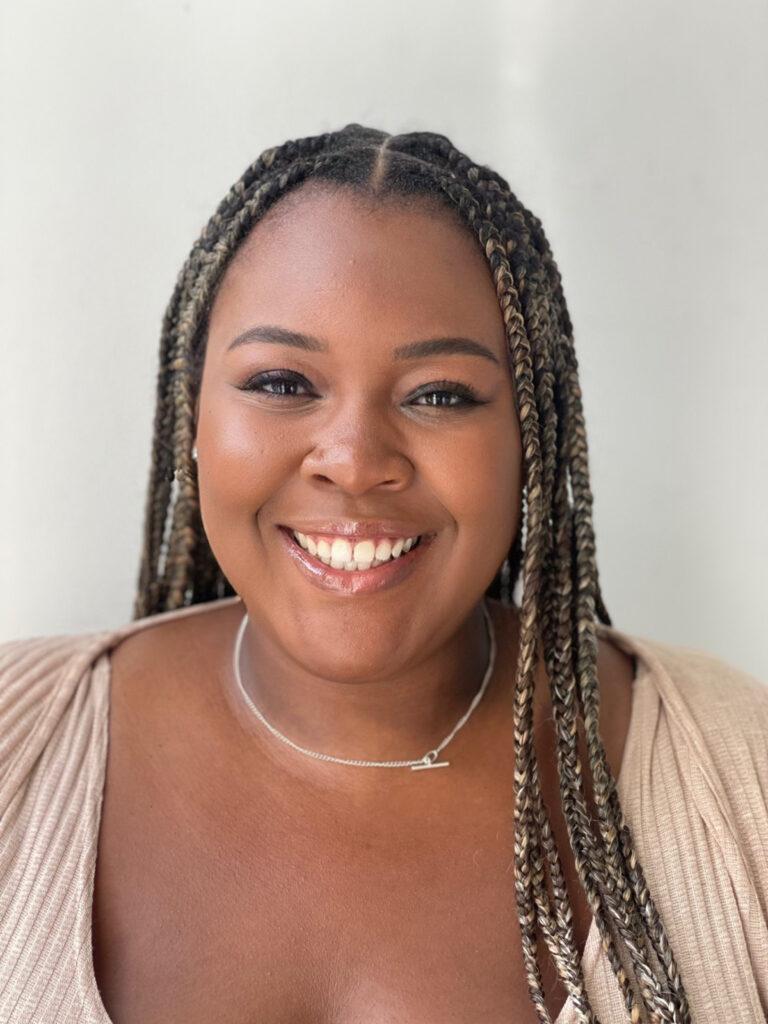 Cairo is a writer, event producer and social entrepreneur with a focus on marginalised womxn and Black Communities. She is an award-winning playwright and poet, and alumnus of the prestigious Apples and Snakes Writing Room and The Soho Theatre's Writer's Lab.
Cairo founded Black Girls Brunch UK, a community interest company that curates' safe spaces and events for Black Women in the UK to 'Redefine the Room' and have a seat at their own table.
---
---
Julia Forster: Being A Writer Co-director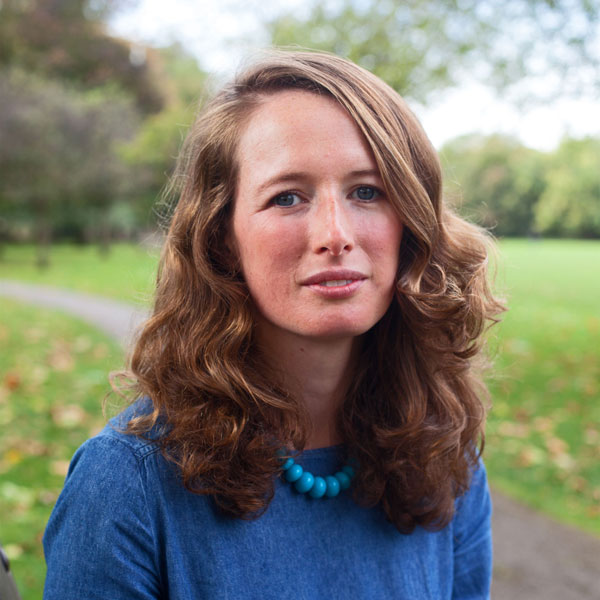 Julia Forster is a published novelist, a prize-winning poet and a writer development specialist who has worked in publishing for over twenty years. She joined TLC as a Reader in 2017, and with Aki Schilz, she co-devised Being A Writer, TLC's digital membership platform that prioritises writers' creativity and resilience. She has overseen year-long one-to-one mentoring of several writers on the TLC Chapter and Verse scheme. Julia has recently trained as an Analytic-Network Systems Coach and has also trained in Outdoor Intelligence for online coaching with Fi MacMillan of Wild Leadership. She has a Diploma in Spiritual Development from the Brenda Davies UK School and, in the quest for life-long enquiry, she is currently training with the Wise Goose Coaching School. Her passion is for creating the conditions for writers to explore the inner qualities of their character which enable them to write without barriers. In 2023, she is opening a writer-in-residence and writer retreat cabin on the edge of Snowdonia in mid-Wales.
Rose Billington and Anna South: TLC Associate Editors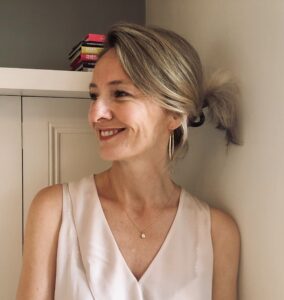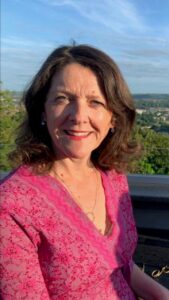 Between them, Rose Billington and Anna South have over four decades of experience in UK publishing, building reputations as some of the industry's most trusted editors and readers. Rose was an agent at the prestigious Wylie Agency where she was responsible for nurturing, advising and editing first time writers before submitting their work to publishers. She has also worked with a number of established authors such as Salman Rushdie, Martin Amis, Ahdaf Soueif, Jon McGregor and Paul Theroux.
Anna has worked in-house at Penguin across all of its adult imprints, and was lucky enough to be the first person at Penguin to read and champion the submission for Zadie Smith's debut novel White Teeth. The authors she published under the Allen Lane imprint include top ten best-selling writer Simon Jenkins, and for the Modern Classics she commissioned many translations and Introductions. Anna has written fourteen Afterwords for the Pan Macmillan Classics series, been an advisory shortlist judge for the Bridport Prize and consulted on French language submissions for a number of publishers. More recently, both Rose and Anna have worked for various publishers as readers and scouts, including HarperCollins, Bloomsbury, Chatto & Windus, Granta and Atlantic Books.
Rose and Anna work with TLC Director Aki Schilz on quality manuscripts. A triage system ensures that every manuscript flagged as having commercial potential by our readers is shared with Rose or Anna, and additional editorial work is carried out where required by one or the other. This way, TLC can guarantee it submits only work of the very highest quality to its literary agency contacts. They also co-ordinate the Submission Package Report service, introduced as a new TLC core service in 2019.
---
Rebecca Swift: Founder of TLC and Director 1996-2017. In memoriam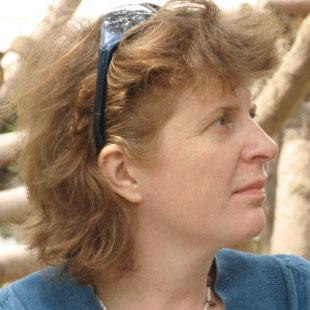 Rebecca Swift read English at Oxford University and worked as an editor and writer. For seven years she worked at Virago Press, where she first conceived of the idea for TLC. Rebecca served as TLC Director from its inception in 1996 until her death in April 2017 aged 53, after a short illness. She was a cherished and well-respected member of the literary and publishing community, and a tireless champion of writers and literary values. TLC's continuing work honours her legacy.
For Chatto & Windus Rebecca edited a volume of letters between Bernard Shaw and Margaret Wheeler, Letters from Margaret: The Fascinating Story of Two Babies Swapped at Birth (1992) and Imagining Characters: Six Conversations about Women Writers, a book of conversations between writer A.S. Byatt and psychoanalyst Ignes Sodre (1995). Rebecca also had poetry published in Virago New Poets (1990), Vintage New Writing 6 (1995), Driftwood, US (2005), Staple (2008), InterlitQ (2010) and India's online Talking Poetry (2011). A libretto written by Rebecca was funded by the Arts Council England, and commissioned by the Lontano Ensemble: the opera 'Spirit Child', composed by Jenni Roditi, was performed at Ocean in Hackney, London in 2001. Rebecca wrote and reviewed for The Independent on Sunday and The Guardian. A biography of Emily Dickinson, Dickinson: Poetic Lives, came out in February 2011 with Hesperus Press and a piece for Granta online, 'Generations' appeared June 2011.
Rebecca also appeared at numerous literary festivals and on many panels talking with famous energy and passion about the work of TLC and the relationship between writers and the publishing industry. She taught poetry at West Dean College of Further Education, life-writing for the Hackney Music Development Trust and 'Approaches to Publication' for Skyros Writers' Lab and TLC's own Literary Adventure holiday. In 2016, she was selected as one of Whitefox's 25 'Unsung Heroes of Publishing'.
She was also an Emeritus Trustee of the Writers' Centre Norwich and Trustee of the Maya Centre whose fundraising efforts and service provision she supported actively for many years, as well as being a member of the prestigious Speakers for Schools. In 1999 she completed an M.A. in Psychoanalytic Studies at the Tavistock Centre in London and UEL. Her thesis title was ARE YOU READING ME? An Exploration of the Relationship between people who write and those who read them in publishing and related industries. The thesis was published as a limited edition printed book, supported by IngramSpark and Head & Heart, as part of TLC's 20th Anniversary celebrations and launched at the 'What's Your Story?' conference in November 2016.
---
As well as our team of 90 professional readers and mentors who provide TLC's core editorial services to our clients, TLC works with a small but dedicated team of freelancers for support with various aspects of its business, including web design, marketing, events management, and business development. We also have a highly skilled Advisory Board who support the TLC Director and team across all aspects of the business.
We are delighted to work with and acknowledge the support of:
FMcM
FMcM Associates is an arts communications consultancy based in London. We offer a range of services, including publicity, strategic consultancy, profile management, sponsorship support, and digital strategy.
Pynto Ltd
Pynto offers comprehensive design, print and digital marketing services to a wide range of clients, from individuals to Corporations. We provide a complete web design package from domain registration to fully updatable original site design. We also provide a full design and print service in addition to our online digital marketing services.
Additional thanks are due to: Jon Slack, Christina Fonthes, Harry Gallon, Nicholas Murray, Julia Forster, Steve Mootoosamy, and Yen Ooi.
---
See also: