TLC Advisory Board
TLC is grateful for the expertise, support, and championing of our highly experienced Advisors, who support TLC's strategic business planning.
Julia Forster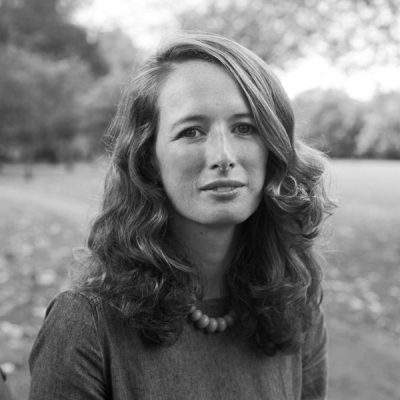 Julia is a published novelist, a prize-winning poet and a writer development specialist specialist who has worked in publishing for over twenty years. She joined TLC as a reader in 2017, and with Aki Schilz, she co-devised Being A Writer. She has overseen year-long mentoring of several writers on the TLC Chapter and Verse scheme.
Julia has recently trained as an Analytic-Network Systems Coach and has also trained in Outdoor Intelligence for online coaching with Fi Mcmillan of Wild Leadership. She has a Diploma in Spiritual Development from the Brenda Davies UK School and, in the quest for life-long enquiry, she is currently training with the Wise Goose Coaching School. Her passion is for creating the conditions for writers to explore the inner qualities of their character which enable them to write without barriers. In 2023, she is opening a writer-in-residence and writer retreat cabin on the edge of Snowdonia in mid-Wales.
Julia's key areas of expertise: Publishing, author services, marketing, creative communities
Anna Korving
Anna Korving is an entrepreneur and senior business communications leader who has led businesses and teams across the PR, medical communications and healthcare advertising space in London and New York. In 2001 she co-founded and built a multiple award-winning group of agencies which was acquired in 2010 by the media holding company Publicis Groupe. Since 2018 she has been working as an NED/Board Advisor to a number of businesses and senior leaders within the communications agency space. Anna also writes women's fiction and her work has been longlisted in several creative writing competitions including the Blue Pencil First Novel Award, the Primadonna Prize and the Yeovil Novel Prize.
Anna's key areas of expertise: leadership, business & management strategy, communications and marketing
Penny Pepper
Penny Pepper is an acclaimed author, poet, performer & disability activist. A genre-defying and versatile writer, her work focuses on the examination of difference, inequality and identity. She tells stories we haven't heard, making others see life differently, always with humour and wisdom. Her champions include Jake Arnott, Margaret Drabble and Liz Carr. Penny published her groundbreaking memoir, First in The World Somewhere with Unbound and a poetry collection, Come Home Alive, with Burning Eye Books. She is now signed to The Good Literary Agency where she is represented by Abi Fellows who is immersed in taking Penny's extraordinary novel to publishers.
Penny's key areas of expertise: disability activism, fiction, poetry, screenwriting 
Tim Stretton
Tim worked for almost thirty years in local government, including five years as deputy chief finance officer at West Sussex County Council. He wrote fiction alongside the day job throughout his working life, and in 2019 left his finance career to become a full-time writer. His seven novels cover the fantasy and crime genres, and he has been published by Macmillan New Writing and SpellBound Books, as well as having extensive self-publication experience. He has also written non-fiction on introversion and local government finance.
Tim's key areas of expertise: financial planning, financial management, risk management, training and development, leadership, writing fiction
Kerry Young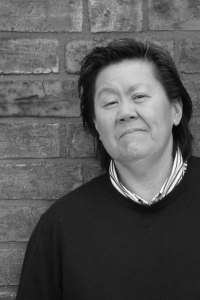 Kerry Young's first novel Pao was a TLC read that was later published by Bloomsbury in 2011. Pao was shortlisted for the Costa First Novel Award, the Commonwealth Book Prize and the East Midlands Book Award. Since then, Kerry has published two further novels with Bloomsbury – Gloria (2013) longlisted for the OCM Bocas Prize for Caribbean Literature, shortlisted for the East Midlands Book Award and nominated for the International IMPAC Dublin Literary Award; and Show Me A Mountain (2016). Kerry's short story 'Home Is Where the Heart Is' was published in Hometown Tales: The Midlands (Orion, 2018). Tomorrow Is Another Day was published in the Wasafiri 35th Anniversary Issue (100, Winter 2019). Kerry is a Project Fellow at the Royal Literary Fund and an Arvon Tutor.
Kerry's key areas of expertise: literature, writer development, teaching
Aruna Vasudevan
Aruna Vasudevan is an editor and writer. A former publisher and commissioning editor, she set up The Literary Shed in 2013 to work independently with UK- and US-based publishers and writers on fiction and non-fiction. Her clients include Weidenfeld & Nicolson, Orion, Hodder & Stoughton, Bloomsbury and Virago. She is the author of several books, published under pseudonyms, and has ghostwritten celebrity biography. She writes on a range of subjects, including the arts, literature, film, food and travel. Aruna is a strong advocate of emerging writers and holds workshops to encourage and support new writing.
Aruna's key areas of expertise: editing, training, small business management 
Dr Helen Cosis Brown   
Helen Cosis Brown was TLC co-Founder Rebecca Swift's partner. She was a Professor of Social Work at the University of Bedfordshire until 2018, and now chairs a local authority adoption and fostering panel, and is the agency decision maker for two independent fostering agencies. Her research and publications are in the field of adoption and fostering. She worked as a social worker, and a social work manager, in inner London before moving into social work education. She managed social work programmes at the University of Hertfordshire, South Bank University and Middlesex University. She has been a non-executive director of the Albert Kennedy Trust, and the London Gypsy and Traveller Unit, and currently sits on the CoramBAAF Publications Advisory Group
Helen's key areas of expertise: review, evaluation, research 
TLC would like to thank previous Advisors for their invaluable support over the years. Particular thanks are due to: Rakhee Jasani, Peter McKay, Jacob Ross, Professor Alison Baverstock, Virginia Barry, Nick McMahon, Tom Wilcox, Craig Pollard.