October 25
@
7:00 pm
–
November 29
@
9:00 pm
Editing is a fundamental tool in the writer's arsenal, but how do we edit our own writing effectively? How might we apply traditional editing principles to increase our chances of success if we aim to submit our writing to agents or publishers, or direct to market?
Using a mixture of theory, close reading of published texts, and practical exercises, this TLC Course, led by author and editor Jon Barton, will take you through the fundamentals of self-editing for fiction.
Format
Length: 6 weeks (2-hour sessions weekly i.e., 12 hours of live tutoring)
Location: Online
Dates: Wednesdays 25th October; 1st November; 8th November; 15th November; 22nd November; 29th November
Times: 7-9pm (UK time)
This six-session course will be offered online via Zoom and TLC's community platform Circle. All sessions will be live, and we kindly ask you to ensure you can attend sessions and participate fully. A capacity limit allows for maximum interaction per cohort.
To optimise your time and to help you get the most value out of this course, we will not be asking you to give peer feedback and instead focus on teaching you the practical nuts and bolts of self-editing that you can carry forward into your practice and writing life. All teaching is live. This course is suitable for writers with novels in progress and complete first drafts.
Your Tutor
Jon Barton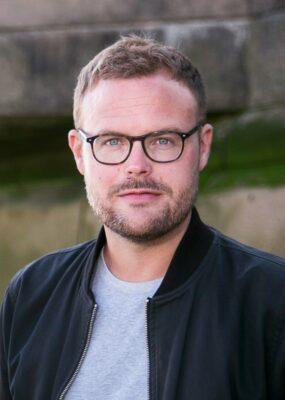 Jon Barton is a novelist and creative writing tutor, and is also a TLC Editor. Jon studied for an MA in Dramaturgy and Script Development at the University of Exeter and is an alumnus of Curtis Brown Creative. He teaches screenwriting for young people at Iconic Steps, The Princes Trust, and Lambeth Adult Learning. He also teaches fiction writing for City Lit and City Academy. Jon works freelance as a script editor for various independent filmmakers, with a focus on genre storytelling. As a playwright, Jon has been shortlisted for the Theatre503 International Playwriting Prize and for Papatango. His plays have toured venues across the UK. His TV credits include episodes of Holby City. He is a member of BAFTA and co-writes with Isaac Tomiczek as Barton/Tomiczek. Jon's debut novel, Dive, was published by Joffe Books in January 2023.
Course Outline
Session 1: Introduction to Editing
What is editing? An exploration into the stages of professional editing and the chance to take stock of where we are, and identify key challenges.
What do we mean by self-editing? How to approach self-editing with curiosity and creativity, to unlock your writing's fullest potential.
Session 2: Crafting Your Plot
What is plot? The theoretical and historical context of the relationship between plot and story, including international and neurodiverse perspectives to widen our understanding of cultural variances in storytelling styles, with examples.
How do we know if our plot is working? Practical exercises will help us explore our best approach to perfecting a plot, according to our own ambitions and styles.
Session 3: Approaches to Character
From sacred flaws to the three dimensions of character, we'll recontextualise established theory into actionable story beats. There will be space to test our characters against these theories.
Examples from published texts act as a springboard to an inspiring group exercise to explore how a character might behave in response to a range of stimuli.
Session 4: Honing Your Voice
A series of examples provide a way to interrogate the conscious stylistic choices writers make, and how these demonstrate a compelling and unique writing voice.
Turning the lens inward, we consider when and how to bend the rules to suit our voice and make our stories come alive in the reader's mind in new and exciting ways.
Session 5: Consider Your Genre
What is 'the market' and (how) does it apply to how we write and self-edit our work? We look at current publishing trends, including a range of synopses and author bios, to consider how writing is pitched within a commercial context, and what we can learn from this, including what to do when we want to challenge the status quo.
Focusing on 'the reader', we discover how to edit our work in a way that feels truthful to our intentions, but mindful of the context we are writing in.
Session 6: Am I Ready?
In this final session, we take a practical look at the specific techniques writers can absorb or adapt into their editing process, and how to apply them to your own works in progress in the most effective and impactful way.
We will create a toolkit that covers macro and micro issues of self-editing, from plot and character to questions of cultural authenticity and internal bias, equipping you with an actionable plan for editing writing that showcases your unique writing voice.
Accessibility
Format: Zoom and Circle. A stable internet connection is recommended. Video participation is encouraged. All sessions include short comfort breaks
Captions: Automated (Otter.ai). Live Transcript available
Materials: Materials can be made available in advance or after the session on request. Any shared screens will be audio-described by the tutor. No flashing images will be used at any time
Bursaries: 1x full bursary available, 2x 50% bursary available. Please apply with a short covering letter telling us why you are applying to with the subject header 'Bursary [Full/50%], Self Editing FICTION' by no later than 9am September 8th.
Other: We invite any access requirements not covered here to be sent to us at least 10 business days clear of the start date by email to
0203 751 0757 (please dial extension 800)