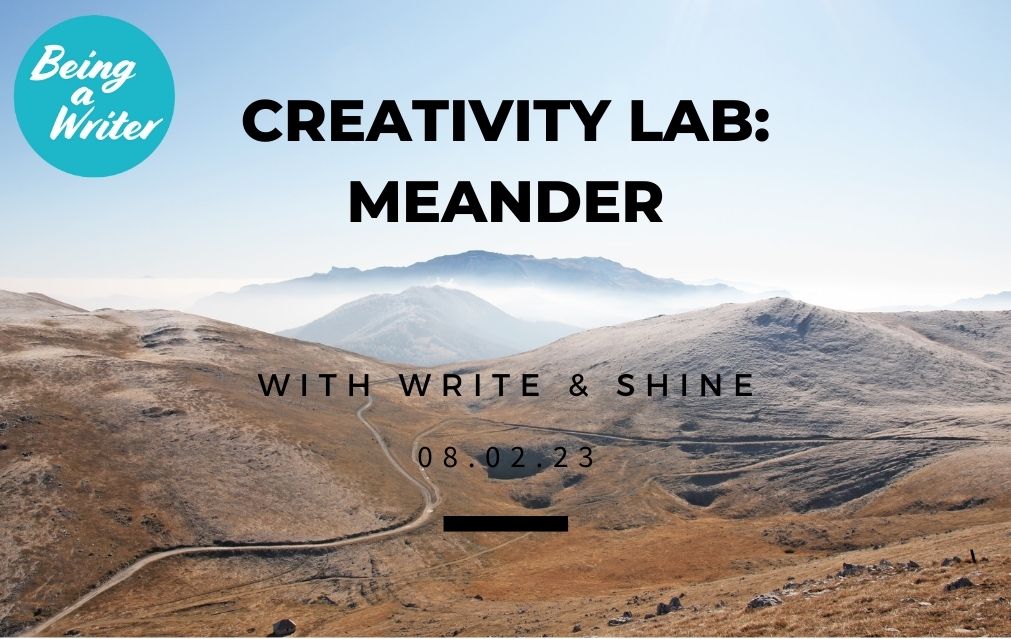 Start your day with a burst of creativity!
Join us for this brand new event series in partnership with Write & Shine where we host themed early morning creative writing workshops, exclusively for Being A Writer members. Writer Gemma Seltzer will guide you through a range of creative exercises to prompt new ideas, poems, stories and life writing. We'll explore ways to live a creative life, and delve deep to discover our own voices and motivations as writers. Being A Writer Creativity Labs take place in the early morning light, a magical time to think, dream and imagine. You won't be expected to share your writing, which offers great freedom and encourages all kinds of fascinating ideas to emerge. On the morning of the workshop, please grab your favourite drink, a pen and notebook, then join the Being A Writer Zoom meeting room anytime from 7.15am, for a 7.30am prompt start.
MEANDER: What it means to follow a winding course, as writers and in our
lives. The value of curiosity, distractions and aimless wandering
Access: This event will be hosted as a Zoom Meeting with automated captions available to all attendees. Participation is welcome with video on or off as preferred. Access to the Chat and Live Transcript will be provided along with your on demand watch-back video link after the event. Any visual materials will be audio described. There is no expectation to share or read work. A strong internet connection is recommended.