It doesn't matter whether you're a new writer, or more confident about editing your work, there are always small things you can do to improve your writing.
In this post, we share 42 pieces of advice from the TLC Team and our guest authors, which explore different aspects of writing craft.
Choose an area of our #TLCTips where you'd like some additional guidance, and get writing!
Your writing practice
Our guest authors, Lisette Auton (The Secret of Haven Point) and Lulu Allison (Twice the Speed of Dark and Salt Lick), had a lot to say about the art of writing.
Lisette's tips will help you consider your writing process, and how it can be full of joy:
Read current children's fiction by the bucketload! Libraries are your friend, as are brilliant librarians.
Write from your heart; trends change, it will be a long haul, love what you're writing.
Daydreaming is writing time. Thinking is writing time. Don't rush this part of the process, it's vitally important.
Think you have your ending? What if that's the middle? The first third? How much further can you push your story?
Find your writing community, this path can be lonely, reach out!
Take a break! Have a nap, watch some awful TV, read a book, sit outside; it's all fodder for the worlds you're creating.
Play! Don't just get stuck on one idea. Big pieces of paper and colourful pens – scribble, doodle, enjoy!
You do not have to do 45,000,000 words before breakfast. Find your own way, one that works for you, and keep it constantly evolving. You are a writer.
Lulu is also an artist, and she brings those creative skills to her writing practice:
There is a version of 'no one cares' that is not cynical and nihilistic, but liberating. The world is full of many brilliant books. Yours can be one of them, but the world will keep turning and people will read other books if you don't write it, so write it because you want to, not because you expect others to want you to.
All of the arts are essentially acts of communication. The audience has to be there to complete that act but don't write for them. Find what you are curious about, what you want to share, the thing that makes you think 'wow, look at this thing I noticed, isn't that something?' Writing is communication, sharing, an offer not a service.
Scribble, doodle, draw and dawdle around your subject. Come at it from unexpected angles. Try throwing counterintuitive solutions at problems – it will allow you to see your work in a new way and thus let you see more of it.
Another great tip is to take a step back from your writing periodically, to ensure you truly understand the essence of what you are writing. Ask yourself:
what is happening?
to whom?
why is it important?

(Need more inspiration about how to make sure your novel ticks all these boxes? Have a look at our popular 'How To Write A Synopsis' page here)
Perspective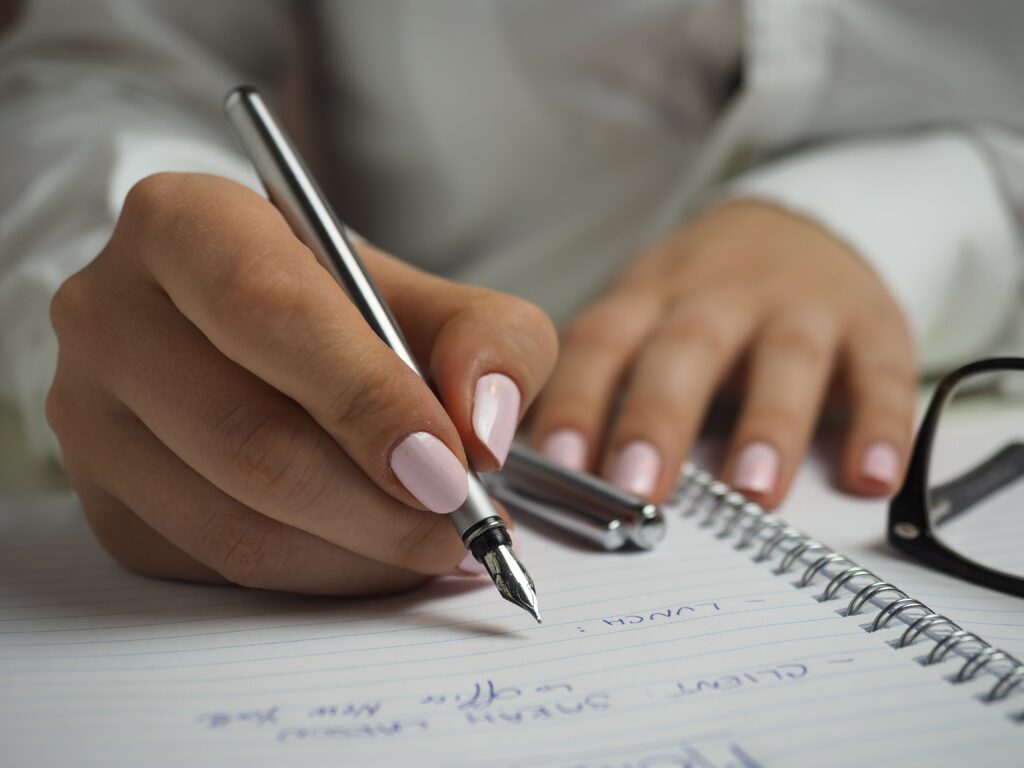 If you're just starting a new piece of writing, you'll need to develop your characters, perspective and voice. Who is telling your story?
Give careful consideration to the narrative point of view. Is the story best told in first person or third person? If you're not sure, write a few pages in each narrative point of view to see what works best.
If you're writing from a perspective outside your own experience, ask yourself: why is it important for me to tell this story now?
As a disabled writer, Lisette offers her thoughts on writing disabled characters:
Look out for old and icky tropes when it comes to disability and avoid them! Definitely no magical fixing or being left on the sidelines.
Character
If you're struggling to make sense of a new story idea, start with character. Who is at the heart of your narrative?
Ask yourself: what does my protagonist want? What struggles do they have to overcome to get there? What will they learn?
What does your character do next? Don't choose the first thing that comes to mind, challenge yourself to go deeper. Ask yourself again: what else, what else, what else?
The most realistic and relatable characters are flawed. Find something good about your villain and something dark in your hero's past.
Characters are defined by their idiosyncrasies. Write a one-page biography for each of your characters, and include things like their biggest fear, their greatest desire, their favourite word or phrase, the most annoying thing about them, the one thing they will never tell anyone.
Avoid telling readers too much about the characters. Instead, show the characters' personalities through their actions and interactions.
Every great story includes transformation. The characters change, the world changes, and hopefully, the reader will change too.
Narrative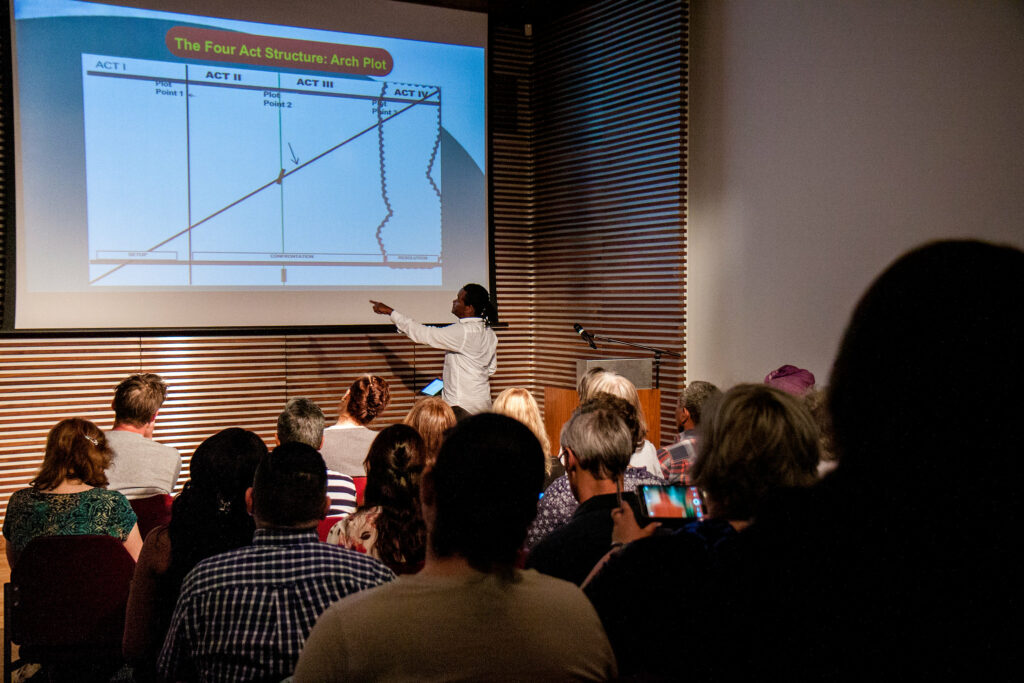 Give your reader room to think. You don't have to tell your story in minute detail, including real-time action or every internal thought. Provide enough dots, and trust that the reader will be able to connect them.
If you write in a genre, don't be afraid to blur the lines. A horror story can have funny moments and a thriller can have a bit of romance.
Enrich your main plot with subplots. In real life, there's a lot happening at once. While the characters are all trying to get rescued from the aliens, romances are brewing, traitors are stewing, and friendships are forged.
Place
Katie Hale is a poet and the author of My Name is Monster. Landscape is an important part of her work. When writing about place in fiction she suggests:
Ask yourself: why is my story set here? Might a different setting be less passive, but instead actively kindle character and plot?
If it's a real place, visit it. See, hear, smell and touch it. If you can't visit, use Google Maps. Watch videos, films, Instagram reels. Read books, fiction and non-fiction. Devour it.
If your setting is fictional, find touchstones in the real world. Then go back to Step 2.
Interrogate your setting the way you would a character: its backstory, its micro and macro, what secrets it's hiding, where it might be heading. Read Steinbeck.
Let yourself write pages of description, then steel yourself to cut. Your setting is a spark that lights the story – not the story itself.
Writing style
Vary the length of your sentences. Keep them short. Pointed. But don't be afraid to use longer sentences, sentences with clauses and rhythm, and sweeping descriptions that draw the reader into the story.
Use symbols and imagery to create context and continuity. Think about the White Rabbit in Wonderland, or the colour red in American Beauty. These subtle details give your story great power.
Editing
At TLC, we know editing is a huge part of the writing craft. But how do you take a first draft and make it shine?
If you're not sure where your first draft should end, remember, an ending does not have to mean a tying up of all loose ends, but it does mean bringing the reader to a point of rest. Allow them to exit the world of the book with the shadow of the story cast behind them.
When you finish the first draft of your novel, set it aside for a few weeks. Come back to it as a reader and note down the parts that don't work.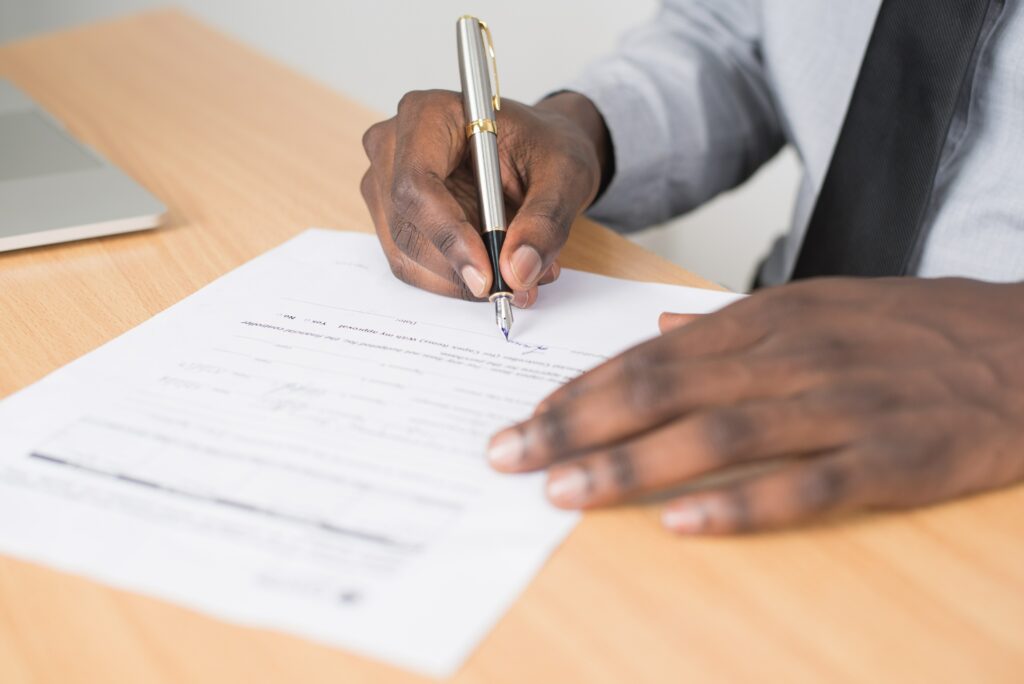 Be aware of the filler words that can clog up your writing. Look for 'just' 'really' 'perhaps' 'seemed' 'quite' – words that don't anything to your narrative. Delete as many as you can to tighten up your prose.
How do you know when a draft is finished? If you notice that you're focused on tiny details, such as adding commas or switching individual words around, you're probably ready to share your manuscript with someone else.
Write yourself into the story, but then how much of the beginning can you cut? You need to know it, your reader probably does not…
When editing, try changing the font style, size, or colour, to trick your brain out of auto-reading what you think you've written, and instead reading what is on the page. You will find it easier to spot typos, repetition, and other interruptions of rhythm in the text.
Lulu Allison brings her experience of working as an artist to the way she edits her writing. She says:
When working as an artist, I was used to starting, stopping, trying, failing, refiguring – making huge amounts of work that I knew would never become part of a final piece though they were an essential part of the process. Be willing to throwing words away – it's not a waste, it's writing as a practice.
Working with feedback
Ensuring writers get the quality feedback they deserve is a core part of our work at TLC, but getting the feedback is only the first part of the story. It's what you do with the feedback that matters.
So, how can you make the most of feedback from an editor, beta reader or critical friend?
Always ask someone else to read your manuscript before you start submitting to agents or publishers. Your readers will notice things that you don't and help make the writing stronger.
When someone gives you feedback on your work, don't rush to respond. Let it settle. Think about it for a few days and get a sense of what feels right. Don't change anything if you don't want to, but remember, feedback can be an opportunity to make your work better.
We hope these tips offer an insight into the writing and editing process, and give you the motivation, inspiration or challenge you were looking for.
Happy writing!