TLC is delighted to announce the sixth cohort of writers selected from submissions open to LGBTQ+ writers, run during Pride month each year. The LGBTQ+ Free Reads scheme is part of TLC's Quality Writing for All Campaign which advocates for better representation and accessibility in the worlds of literature and publishing.
As always, the quality of submissions was incredibly high, and it was as tough as ever for our filter readers to select a final six writers. The winners will receive free professional feedback on the first 15,000 words of their novels or novels-in progress from novelist and writing tutor Michael Langan.
Michael said:
'I was astounded at the quality of submissions for this year's LGBTQ+ Free Reads, so many congratulations to those selected. The scheme has grown in size and is attracting an incredibly high level of writing among its applicants, which makes me hugely optimistic about the future of queer fiction writing!
Particularly striking was the number of those working in the Fantasy and Sci-fi genres, both of which have often provided the perfect space inside which to explore and explode the boundaries of identities and sexualities. Similarly, there was quite a lot of YA fiction submitted and it was so great to see the variety of stories being offered up to readers that may well help them negotiate a path towards their own identities.
To those who were not selected this year I want to offer as much encouragement as I can – I know the time, effort, and emotional energy we put into our writing means it can be disheartening and disappointing (I've so been there). Please keep writing, do keep sending your work out in to the world, and above all keep faith in the value of your voice and the importance of the stories you want to tell.'
This year, we are partnering with writing organisation Out on the Page who do wonderful work uplifting and empowering LGBTQ+ writers. Winners of the bursaries will also receive a follow-up Writer Development 1:1 with Out on the Page Founder and Director Paul Bradley. These one to ones have been designed to enable writers to take stock of their development, gain new insights, and build achievable plans. We are extremely grateful to both Michael and Paul for making this scheme possible once again – and our huge congratulations to the winners, who are showcased below!
Patrick Cash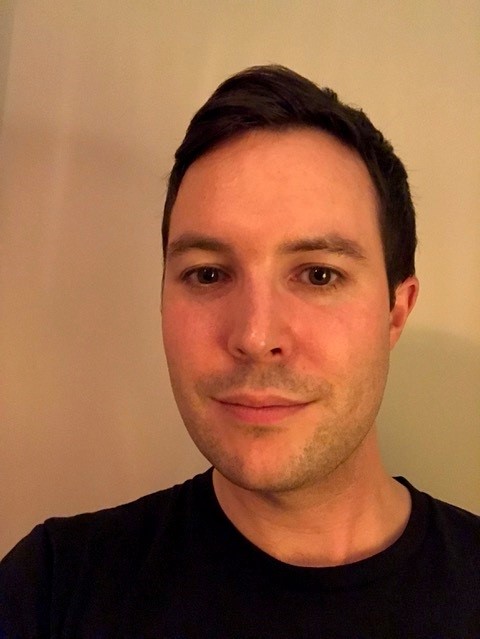 Patrick Cash is a British-Irish writer living in London. He once spent three months as writer-in-residence at Shakespeare & Company bookshop in Paris, and his theatre writing has been selected for the BBC Drama Room development scheme. He contributes short fiction and essays to publications such as The London Magazine, and he founded the long-running performance poetry night Spoken Word London. He's currently part of The London Library Emerging Writers programme 22/23 working on prose fiction.
Patrick says: 'I'm really delighted to have won the Michael Langan LGBTQ+ free reads competition. As any writer will know, for every success there can be many more rejections, and so to open the email and see acceptance is a great boon saying yes, you're on the right path. Sometimes when working on a novel you strive valiantly to see the wood, when all around you is trees marching on Dunsinane like the end of Macbeth – gaining a fresh perspective on the work and editorial feedback notes from Michael's professional expertise will be invaluable on the long-and-winding road to publication.'
About the Book
Fireworks is challenging novel in some respects, but one that I feel is important to write: an epic queer love story set over fifteen years. In the early 2000s, model student Jonny, adrift on a scholarship at a British private school where he doesn't belong, becomes infatuated with charismatic Mael. Still in the shadow of Section 28, the feeling is never voiced, but sustains him as his burgeoning homosexuality sweeps him further from the shores of his religious family and brutally homophobic school life. Yet at university and in adult life, Jonny loses the axis of his world and finds a hedonistic succour in the gay nightlife scene of London, struggling with poor mental health, drugs and stigma. It's when he returns home for a friend's wedding, at the age of 27, that he meets Mael again.
Abby Crawford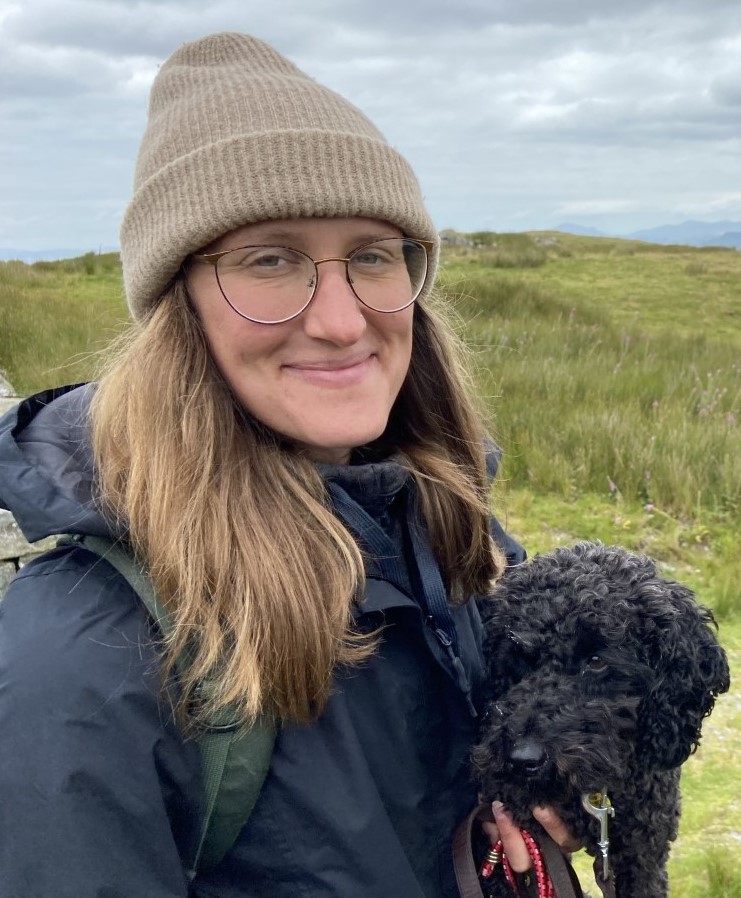 Abby Crawford is an equality and inclusion manager living and working in London. Originally from the North East, she moved south to complete her law degree and has felt guilty about her fading northern accent ever since. She completed two creative writing courses at City Lit and her short story 'Leg User' won the Perito Prize for stories on accessibility in 2019. She has been writing on themes of inclusion, reflection and relationships for a few years, currently working on her first longer piece. She lives in East London with her wife and mini poodle, and spends her spare time swimming outdoors in all weather!
Abby says: 'I am so grateful for the trust the judges have put in my piece and thrilled to be selected as one of this year's winners of the LGBTQ+ Free Reads competition. It's an incredible opportunity to receive expert, objective feedback on my work, and as a relatively new writer I am excited to see where it could take me and the piece I've been working on. Until now I've been reluctant to dare call it a 'novel' in case it jinxed it somehow, but this has inspired me to put my trust in myself and my writing, and use the privilege of winning to help amplify the intergenerational LGBTQ+ voices that can often be missing from literature.'
About the Book
Currently untitled, the novel follows Ruth, an insipid 28 year old in a personal and professional rut, as she grieves for her sister and despairs at her failing relationship with her increasingly intolerable mother. On what seems like another endlessly dull day, Ruth witnesses a violent incident on a train and is thrown unexpectedly into the colourful lives of the other commuters around her. It challenges the notion of the 'Hampstead novel', as young working class characters navigate the setting usually reserved for the older middle classes, and explores the complexities of inter-generational relationships across the spectrums of sexuality, family and friendship.
Paul Forster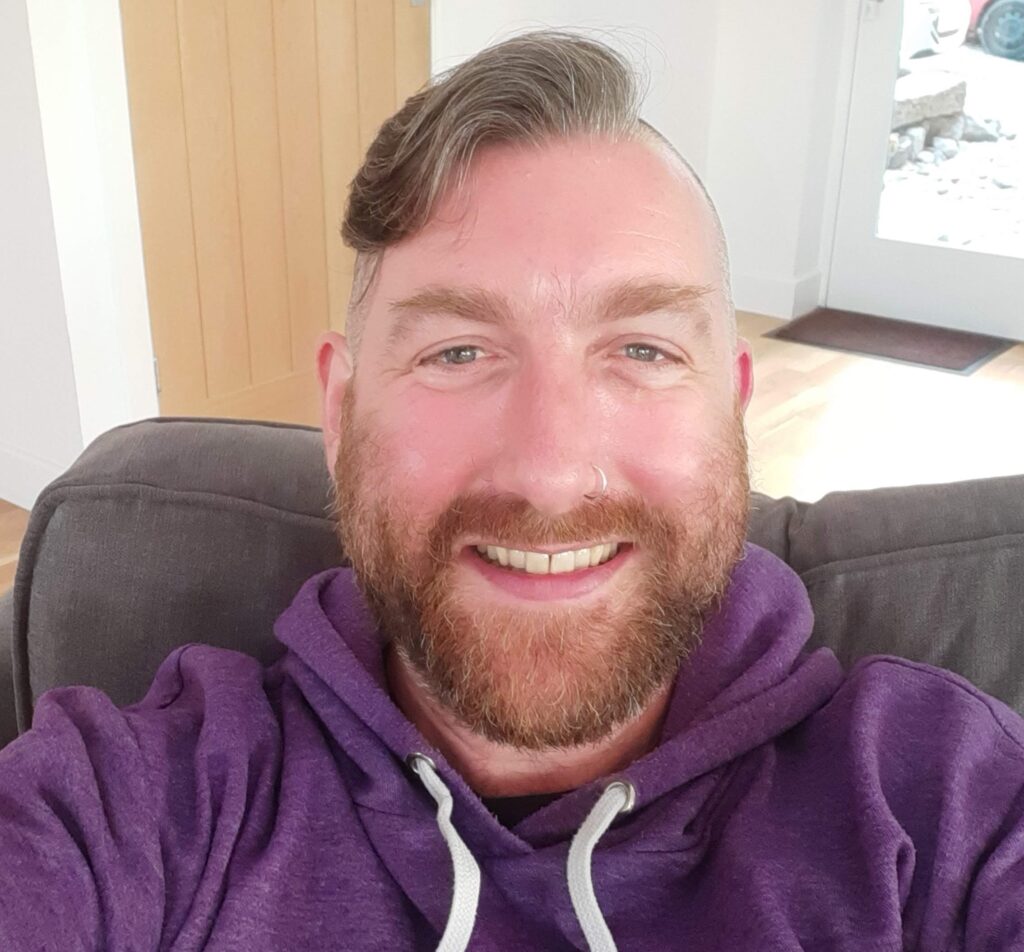 Paul Forster (He/him 40) is a queer, Merseyside born, Bristol based riot boi who has been writing fiction for two decades.
He was the co-director of For Books' Sake, who champion marginalised and underrepresented writers, and was founding host of national queer-feminist spoken word night, That's What She Said, which he took to sell out runs at Edinburgh Fringe and the Royal Albert Hall.
His writing is at the intersection of the soft and the hard, the dark and the light, explicitly and implicitly queer and punk in nature. He'd rather set the world on fire than paint it pink. His Twitter handle is: @icedpaul
Paul says: I'm thrilled to have been selected as an LGBTQ+ Free Read, and can't wait to work with Michael Langan to glean some professional insights and get feedback on Enjoy Cock.
About the Book
Enjoy Cock's first draft was written quickly, under the grim darkness of Lockdown January – May 2021. It is a historical novel about queer squat punks set in Berlin between the New Years' Eves of 1989 and 1990.
Dieter absconds from East German military service to West Berlin striving for freedom, choice and autonomy and is thrust into an unfamiliar world where he struggles to trust anyone. After dabbling in sex work he lands a job in a second hand book shop and a place to stay and immerses himself into West Berlin's uncensored libraries and untapped pleasures.
Precocious graphic design student, Franz, craves artistic notoriety and to be part of West Berlin's underground. When he shows punk band, Lederholle, his designs they ask him to design their artwork he becomes part of the band. He decides not to drop out of his degree and moves into a squat, using the walls as his own personal canvas.
As Dieter and Franz's lives intertwine they must deal with marauding Neo-Nazi skinheads and the insidious HIV/AIDS epidemic. This East meets West romance traverses reunification anxiety, subversive art and the nature of found family, while an ever changing Berlin frames the narrative. Will this idiosyncratic gang of squat punks hold together as the world changes around them or will they tear each other apart?
Cassie Leung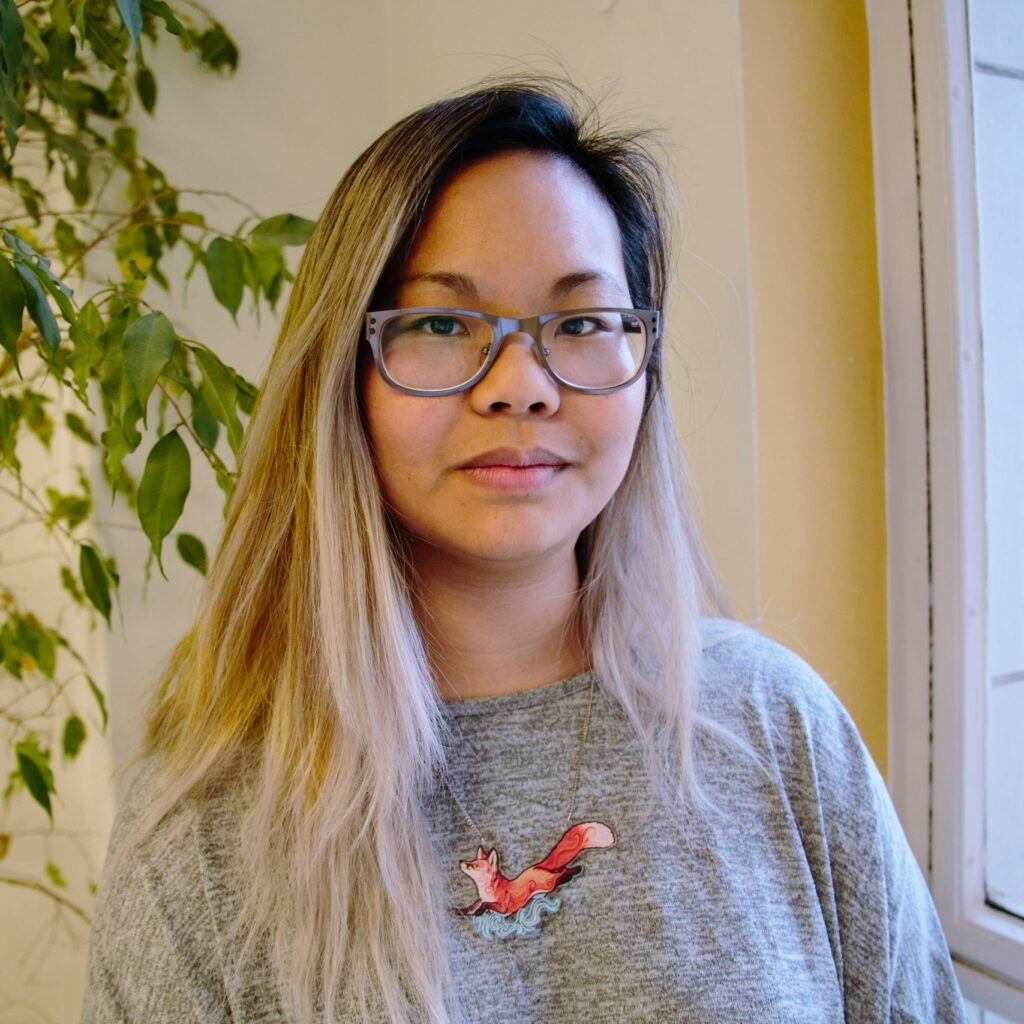 Cassie Leung is a British-Chinese writer who grew up in the UK to parents from Hong Kong. Her day job is in Talent Acquisition and DE&I, and she previously spent 5 years working at Penguin Random House in a non-book-related role, desperately trying to not give off 'so, I'm writing a book…' vibes. Most of her time while not writing is spent scouring London theatres for deals, watching sports anime and buying too many books. Sometimes she even reads them.
Cassie says: 'It's amazing to win the support of TLC and Michael Langan. I remember that as a child, all my stories featured white, straight characters (usually at English boarding schools), because that's what I thought could exist in books. It's been great to see the publishing industry shift; there's been some great queer fantasy featuring POC recently, and I'm excited to be able to share what is a very well-known and established genre in Chinese media and literature with more people and get more stuck into it myself.'
About the Book
The Master of the Valley is a queer fantasy inspired by the Chinese wuxia genre. It follows Bai Bashan, a former blacksmith who becomes a disciple of a martial arts clan, as he gets swept up in clan politics and revenge plots he holds no context to. This book is about loyalty and duty versus morality, filial piety, and rediscovering oneself in adulthood. It features kung fu heroes, morally grey characters and queer romances.
Lola Pereira
Lola Pereira is a queer British-Nigerian writer. She enjoys making food and family the centre of her writing world. Her writing tells tales of strong family connections and the magic that strings love and care between generations. Lola lives in London.
Lola says: 'I'm absolutely delighted to have been selected as one of the winners of the TLC/Michael Langan LGBTQ+ Free Reads. As writing goes, I'm fairly late to picking it up or really realising that it's something that I consciously enjoy. I'm excited to have my work read by Michael and to receive constructive feedback to focus and help direct me towards a clear plan for the rest of my novel and perhaps some that may help my future structure, character development and personal development. Never thought I would be so eager to receive feedback! Thank you so much!'
About the Book
Raising Ayinke is a coming of age novel about a young girl with the power to temporarily raise people from the dead. She encounters various hurdles as she learns to harness her power and struggles with the moral decisions that come with it.
Alvar Theo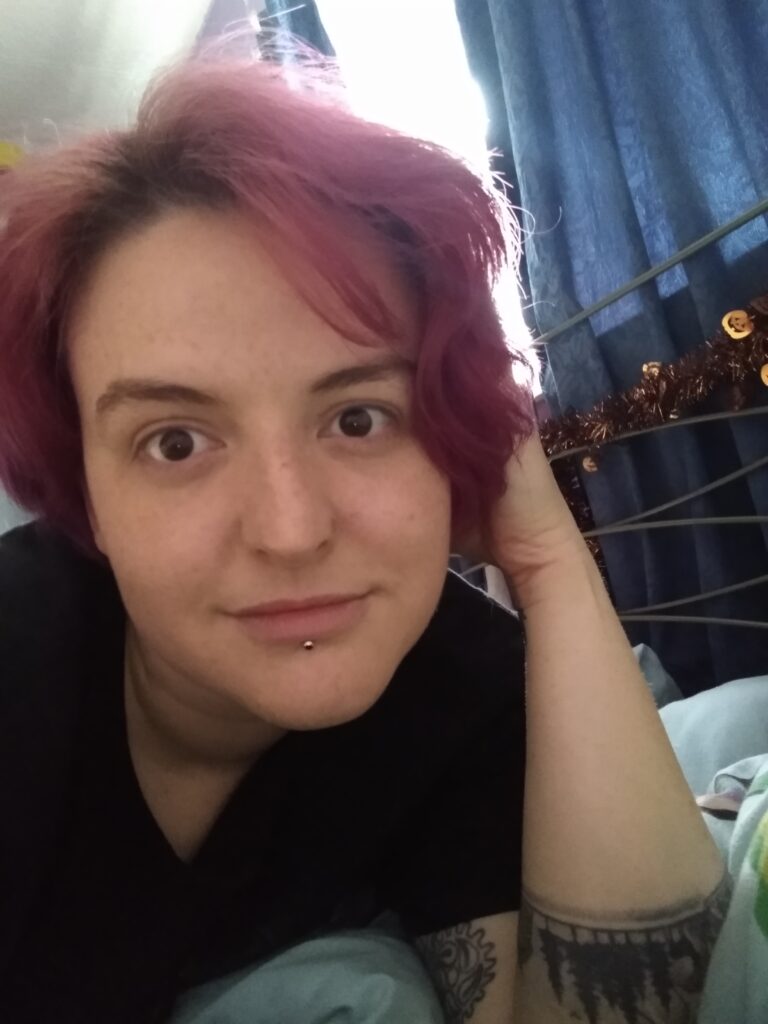 Alvar Theo's name means divine elf warrior. They do not live up to it. They reside in Wolverhampton with two of the stupidest dogs to ever live and a cat who has never been fed. Some of their earliest memories are of writing what amounts to Red Dwarf fanfiction. The story was largely told via pictures so there is a chance that this actually took place before they knew how to write. They have been writing with words ever since. They have a degree in Creative Writing & Psychology and have worked as a bookseller, library attendant and administrator.
Alvar says: 'This is a fantastic opportunity and I am over the moon to have won it. I happened to receive the email on a particularly bad day when I was ill and it really lifted my spirits. This novel is still in its very early stages and I'm sure that the feedback will be invaluable in giving it a proper shape.'
About the Book
Better Than Life is the latest in a long line of titles for this work. It comes from the episode of Red Dwarf in which the characters enter a game where they can experience any fantasy that they can imagine. It all ends horribly because one character cannot conceive of nice things happening to him.
This Better Than Life tells the story of a depressed psychic who willingly walks into their own murder partly because they do not see an alternative. A lot of it comes from my own feelings of a lack of control in my life and sometimes wanting to disappear.