TLC is delighted to announce it is once more partnering with novelist and writing tutor Michael Langan to offer seven UK-based LGBTQ+ writers free professional feedback on the first 15,000 words of their novels or novels-in progress. This is the fifth year the scheme is running, with several of the alumni now represented by major literary agencies. Three of these opening extract assessments will be funded through the TLC Free Reads scheme (supported by Arts Council England), with two donated by Michael himself. We are extremely grateful to Michael for making this scheme possible and look forward to supporting another cohort of talented writers through our open applications, details about which can be found below. This year, we have added two additional places to the scheme's usual five spots, one for a low income LGBTQI+ writer sponsored by Damian Barr's Literary Salon, and one that is specifically ringfenced for a trans writer thanks to a donation from Joe Sedgwick in acknowledgment of the increased pressures on and threats to trans writers in recent years. We at TLC stand in fullest solidarity with the trans community. Thank you very much both to Damian Barr's Literary Salon, and to Joe Sedgwick for their generosity and support.
You can read about Damian Barr's Literary Salon here.
We're also very excited on this special fifth anniversary of the LGBTQ+ Free Reads to announce that we have an additional offer for each of the selected writers. Hamza Jahanzeb, The Bookseller Rising Star 2020 and part of the Pride in Publishing network, is kindly offering a 45-minute one-to-one exploring routes to publishing, marketing and author branding, to each of our winners. We're delighted to have Hamza on board, and we thank him for his generosity in donating his time for this. This is an exciting opportunity for writers who might feel they need a little more support, and have questions about the industry and how best to navigate within it.
About Pride
You can find out more about events and activities taking place virtually, bringing communities together around the world, at the Pride UK website here: https://www.theprideshop.co.uk/uk-pride-calendar-2021/
About Free Reads
TLC's Quality Writing for All Campaign provides bursaried manuscript assessments (called Free Reads) and mentoring to talented low-earning, and otherwise marginalised or under-represented, writers. The Free Reads scheme was established with a pilot in 2001, and is now funded by Arts Council England. It is run in partnership with 17 regional literature partners including Arvon, Spread the Word, the National Centre for Writing, and New Writing North.
About Michael Langan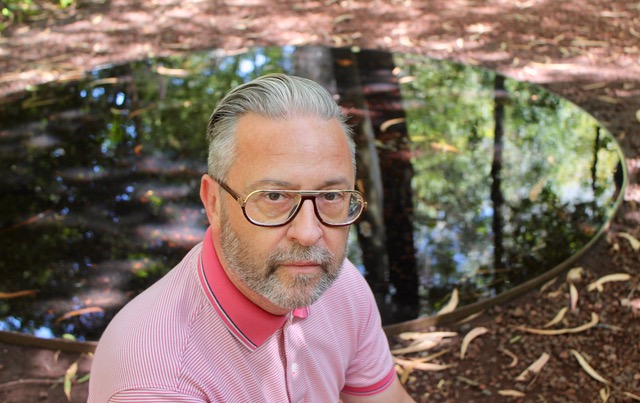 Michael Langan has worked as an editor, writer, and teacher for over twenty years, currently facilitating writing workshops and courses at various locations in Lisbon, where he lives. He was Programme Leader of Creative Writing at the University of Greenwich from 2002 – 2012, where he specialised in short story writing and the novel. He has a PhD from Liverpool John Moores University in contemporary creative writing and a background in performance poetry and public speaking. His debut novel, Shadow is a Colour as Light Is, was published by Lume Books in September 2019 and he is currently working on his second. His short stories and poetry have been anthologised and published in magazines, journals and online. As Arts Editor of the online LGBT culture journal Polari he wrote about visual arts, film and literature and, in 2016, was a Contributing Editor to the Paris-based Seymour magazine, writing a series of essays about creative process. Michael has a particular interest in contemporary literary fiction as well as historical fiction. Michael lives with his husband, an artist.
Michael says:
"2021 marks the five-year anniversary of the LGBTQ+ Free Reads Scheme and it continues to be one of the most valuable, rewarding, and fun jobs that I do! From the very start, the guiding principle has been seeking to help LGBTQ+ writers to achieve their goals in writing and to enable them to tell the stories they want to tell. Increasingly, transgender, non-binary, and gender non-conforming members of our community are coming under sustained attack – sadly, sometimes from people within our community – and so our commitment to aiding and supporting emerging and established queer writers has become even stronger. I'm delighted that, this year, the Free Reads Scheme has developed further to include invaluable expert advice from Hamza Jahanzeb on negotiating your way through, and finding a place in, the writing industry."
About Hamza Jamanzeb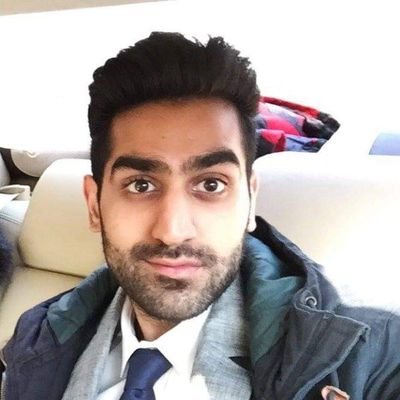 Hamza Jahanzeb hails from Lancashire in North West England and identifying as a Queer Muslim of British-Pakistani background, he is passionate for equality in the Publishing industry and spotted the potential in the idea for Remember Me? by Shobna Gulati (dinnerladies, Coronation Street). A staunch advocate for #BookJobTransparency and member of the Pride in Publishing initiative, he is a campaigner and activist who seeks to change hiring practices in the UK to be more inclusive. Additionally, he was also chosen as a Bookseller Rising Star in 2020. You can find him on Twitter at @hamzajahanzeb and at www.hamzajahanzeb.co.uk
How to Apply
Applications for TLC's 2021 LGBTQ+ Free Reads are open now, and will close at 9am on Monday 5th July. Please email with the subject header 'Michael Langan LGBTQ+ Free Read', attaching as Word documents:
A one-page synopsis
The first 2,000 words of your manuscript
A short covering letter describing why you are applying (please mention financial eligibility if applicable)
Eligibility
Applications are welcome from any writers from the LGBTQ+ community. We are only able to accept work submitted by writers who are ordinarily resident in the UK for this initiative. Work submitted should be for adult or YA fiction or non-fiction – unfortunately we are not able to accept children's fiction, middle grade fiction, or poetry for this particular opportunity. Submitted extracts must be from the opening of the manuscript and only previously unpublished work is accepted. The full manuscript does not have to be complete at the time of submission, but you must have 15,000 words ready should you be selected. Writers selected will be informed within two weeks of the deadline. Please do not submit work currently on submission to literary agents or publishers. Please note as above that Michael reads widely, but his preferences are for literary and commercial fiction of all kinds, and historical fiction.
Applications from low-income writers will be prioritised, e.g. those in receipt of Universal Credit, anyone on furlough or who has lost their job in the last year, or otherwise experiencing financial hardship. Applications from writers of colour and disabled writers from the LGBTQ+ community are particularly encouraged. There is no need to provide proof of low income for this particular initiative. If you need assistance with your application or have any questions, please let us know. You can email us in confidence at
This scheme is supported by
Michael Langan
Hamza Jahanzeb
Joe Sedgwick, founder of RunWrite
Damian Barr's Literary Salon