TLC is very pleased to announce that we have extended the TLC Pen Factor Writing Competition deadline to 9am (BST), Monday 20th June 2022.

The TLC Pen Factor is open exclusively to Being A Writer Festival ticket-holders and has a strong track record of placing writers with agents and publishers. It also includes the opportunity to pitch work LIVE at the Festival itself at the TLC Pen Factor Showcase. The Showcase takes place 14th July with industry judges Rhea Kurien (Orion), Jamie Cowen (The Ampersand Agency), and Rachel Yeoh (Madeleine Milburn).

Entry Guidelines are sent as a download when you purchase any paid ticket to the Festival, with existing ticket-holders already in possession of the guidelines. To enter, all you need is a 1,000 word extract from your manuscript, a covering letter, and a one-page synopsis. (Need some help? We have a synopsis guide with template here). The manuscript does not need to be complete, but if you are shortlisted you will be asked to submit your first three chapters or 10,000 words to the judges, so please be aware of this.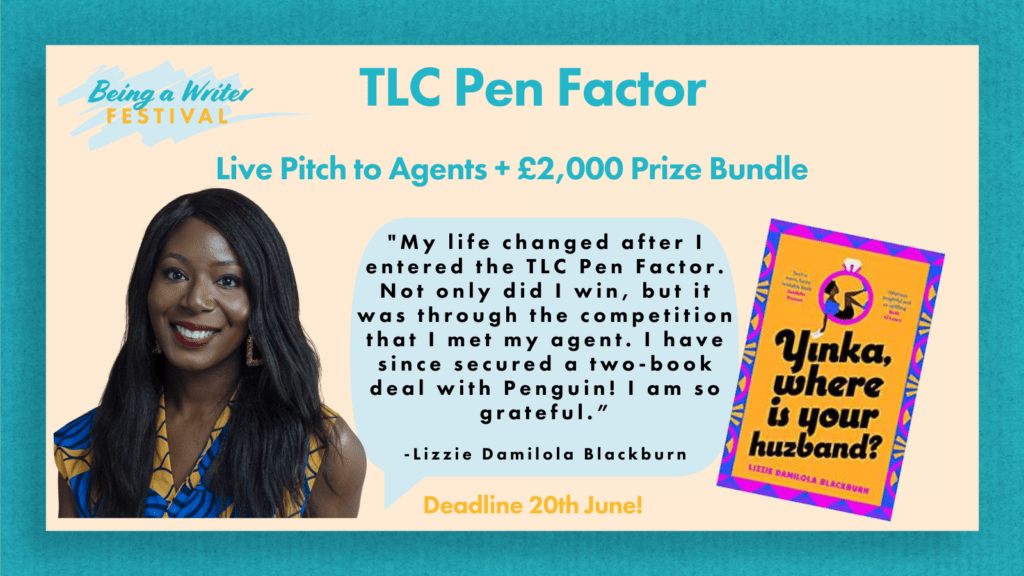 The 2022 TLC Pen Factor Prize:

Time and Space
Arvon will provide the winner with x1 Arvon At Home Writing Week (worth £400) and attendance at 2 Masterclasses of their choice (worth £70).

Feedback
TLC will provide the winner with one full year of editorial support, including a full manuscript assessment (worth circa £700), a one-to-one online writer's surgery (worth £160), access to an Industry Day at TLC with a literary agent and editor (value circa £200), and a one-month digital showcase platform for the work.

Knowledge
Writing Magazine will provide the winner with a one year digital subscription. (worth £38.99)

Community
Spread the Word will provide the winner access to their London Writers Network newsletter (quarterly newsletter packed with opportunities to help your writing and career flourish) and a Bespoke Professional Development Advice and Info session (1 hour via zoom).

The Royal Society of Literature will provide the winner with a one year Membership to Royal Society of Literature. Benefits include free attendance to all RSL events, subscription to members magazine and an invitation to RSL's Summer Party. (worth £50)

Financial Support All finalists will receive cash prizes including a First Prize of £200 and four £50 prizes.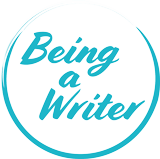 Not already a Being a Writer member? Sign up here.
Being a Writer Member Festival Pass: £60

General Sale Being a Writer Festival Pass: £99
Digital Ticket: £30 for Members and non-Members.
Individuals sessions and Masterclasses priced separately.