TLC is delighted to announce the fifth cohort of writers selected from submissions open to LGBTQ+ writers, run during Pride month each year. The LGBTQ+ Free Reads scheme is part of TLC's Quality Writing for All Campaign which advocates for better representation and accessibility in the worlds of literature and publishing.
Once again, the quality of submissions was incredibly high, and choosing a final list was tougher than ever. This year, we have been able to sponsor seven writers, with an additional place for a low income LGBTQI+ writer sponsored by Damian Barr's Literary Salon, and one that is specifically ringfenced for a trans writer thanks to a donation from Joe Sedgwick in acknowledgment of the increased pressures on and threats to trans writers in recent years. Three of these opening extract assessments will be funded through the TLC Free Reads scheme (supported by Arts Council England), with two donated by Michael himself. The winners will also receive a dedicated 45-minute one-to-one with Senior Marketing Executive at Icon Books, Hamza Jahanzeb later this year. We are extremely grateful to both Michael and Hamza for making this scheme possible once again – and our huge congratulations to the winners, who are showcased below!
Scott Aaron Tait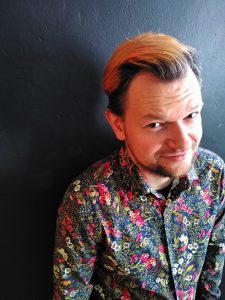 Scott Aaron Tait is a gay autistic writer with a Fine Art MFA from Newcastle University. His writing has previously featured in The Write Launch, Odd Magazine, Untitled Voices and Pastel Pastoral. He was shortlisted by Theatre Cloud for their 2016 'Tell a Tale' Prize. Scott is co-editor of Queerlings, an online literary magazine that seeks to uplift LGBTQ+ writers. He is also editor of Powders Press, a queer journal publishing LGBTQ+ writing that explores the intersections of sexuality, gender and identity. Between meltdowns, he collects things, mostly books, and drinks copious amounts of coffee.
"I'm overjoyed to have been selected for the TLC LGBTQ+ Free Reads. Growing up I never saw myself represented in television or films and even less so in the books I read. That's why opportunities like this are so vital for queer writers to gain valuable feedback on their writing that they may not otherwise have access to. I can't thank The Literary Consultancy enough for this opportunity and I'm very excited to learn from Michael Langan's expertise."
About the book
The Paper Prince is my debut YA novel exploring queer relationships and belonging through a reimagining of fairy tales. Seventeen-year-old Jonathan Nook's life changed when his father disappeared. After a year of searching for answers, he receives a letter instructing him to return to Anders Town as his mother's mysterious illness worsens. However, when he arrives he finds that the king is dead and a dark conspiracy threatens the life of the surviving prince. With few people he can trust, Jon confides in his only friend, a Minotaur. Together they encounter eccentric circus performers, tyrannical politicians and an enigmatic stranger with an agenda of his own. From secrets and betrayal to romantic feelings for a magical forest boy, Jon will go to any length in his search for answers and justice. Even if that means accepting the truth of his families past, uncovering a mysterious prophecy or crossing paths with death himself.
Shereen Akhtar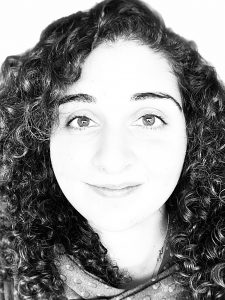 Shereen Akhtar is a writer and poet. She identifies as gay, and as British Pakistani. She has had work published in Ambit Magazine, The Masters Review, Magma and Palette Poetry amongst others. She was longlisted for the Women Poets' Prize 2020 and won a London Writers Award 2021 for her novel in progress. Shereen practiced for five years as an Immigration Law barrister in England and Wales. She specialised in defending clients seeking asylum on the basis of their sexuality. She is keenly interested in religious history and interfaith relations. She is a big tennis fan and plays most days.
"Winning a free read with TLC and Michael Langan is an amazing thing to happen at this stage on my writing journey. This novel is truly a passion project for me, and I hope to use Michael's feedback to write the best novel I can, and to shine a little 'normalising' light on the experiences of doubly or even triply minoritised people."
About the Book
It is two years after the Arab Spring protests in Cairo and hospital doctor Ayla is one to keep her head down. However, her lover, Zainab, is the opposite. When Zainab is arrested for hoisting a rainbow flag at a protest and dies in prison, no one believes the state authorities' claim that it was a suicide. In a country where being gay is a crime, Ayla is forced to flee the country before the police come for her next. What happens to a young professional when her life is suddenly torn apart? Will she manage to find shelter and happiness again? Meanwhile in ancient Nubia, The Bird, a young, black woman, struggles with hallucinations but finds an understanding husband in The Prince. Throughout their tumultuous relationship, The Bird repeatedly commits to her marriage. When The Prince meets God in the wilderness, and is called back to Egypt, will their inter-tribal, inter-religious relationship survive? As these two stories weave in and out of each other in this literary epic novel, we are confronted with hot button issues such as our sympathies for "illegal" immigrants, and how far love can stretch to bind people together across cultures.
Kate Taylor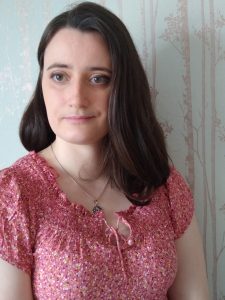 Kate Taylor has a BA in English Literature and Creative Writing and an MRes in Creative Writing, both from Northumbria University. Kate's short fiction has been published in Luna Station Quarterly, Eternal Haunted Summer and in anthologies by Paizo, Bibliotheca Alexandrina and Northumbria University Press.
"When I was younger I looked to fictional characters to lead the way and help me imagine other versions of myself that I could grow into. LGBTQ+ characters in particular helped light the path ahead for me when I was (and am!) exploring my own queerness. I am so grateful that TLC/Michael Langan LGBTQ+ Free Reads is helping support LGBTQ+ creators to tell their stories and I am excited and honoured that they chose to support Dead Man's Bell."
About the Book
Dead Man's Bell is a gaslamp fantasy novel about a lesbian necromancer, set in Victorian London. Belle Dwyer has always had a gift for talking to the dead. As the sole survivor of her coven, the problem isn't contacting her former friends and lover: it's knowing how to face them. Plagued by survivor's guilt, Belle makes a new name and new life for herself posing as a medium. Six months later she's blackmailed into resurrecting a young man back from the dead. But his death only looked like an accident: someone powerful wanted to silence him and now their attention is fixed on Belle…
David Edgardo M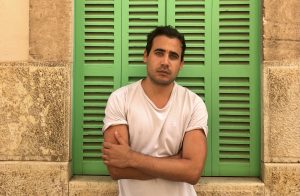 David Edgardo M. is a bilingual writer. Born and raised in Mexico by the Sea of Cortés, for the past five years he's been calling London home. He completed a MSc in "International Security and Global Governance" at Birkbeck, University of London and was shortlisted with Penguin Books UK award-winning-programme "WriteNow 2020" which focused on underrepresented voices. David is currently working on his memoir, to reflect current and diverse narratives about the Latinx experience, which is currently missing in British bookshelves. He has an odd fascination with chihuahuas, a sweet-and-sour fiery Mexican sauce called chamoy, and Swedish-produced-melodies.
"I am thrilled that Michael Langan saw potential in my piece, and that alongside the other recipients of the TLC LGBTQ+ Free Reads Scheme, our stories will benefit from tailored feedback, as we all know the importance of mentoring to improve as a writer. Themes within the diaspora of religion, machismo and homophobia are often talked about as issues of the past, when in reality, many cultures still linger and debate about what should be accepted in their community, such as my case coming from quite a multicultural, yet conservative society. This opportunity has not only boosted my belief that my story has a space in British society, but also, encourages other latinx voices to keep pushing to make their stories heard, and that opportunities to show their work are out there to be seized."
About the Book
Spicy Mangoes and Yankee Sounds is a coming-of-age novel where the writer's colorful prose examines formative experiences, including the strong-willed Matriarchy he left behind in Mexico where cuisine was the root of every story, to the exploration of his sexuality and rebellious nature with tormented lovers and kind strangers in a place where fish-and-chips and pubs replace ceviche and church mass. But most importantly, the writer takes the reader through a hopeful journey learning the power of perseverance. I hope that this unfiltered recollection of personal experiences about human folly accurately reflects one of the many latinx migrant narratives in a world that has forgotten how to truly embrace those who don't fit anywhere.
Chloë Fowler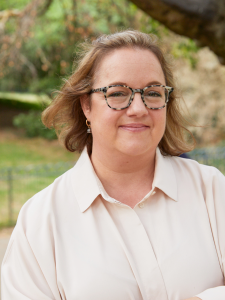 Chloë Fowler started writing novels shortly before her 40th birthday, to fulfil a promise to herself. Her first lies tidily in a drawer, her second is a work in progress. When she's not staring at a blank page, she runs her own qualitative market research consultancy and talks to people about everything from mascara to menopause. She's paid to be nosey, which is just about the best job, aside from writing, a person can have. She lives in London with her wife, her dog (Doris) and cat (Daphne).
"My hope is that my plot and protagonists intrigue a wide readership and that the LGBTQ+ themes present a portrait of gay life as I experience it, which is just that it's my 'normal'. Normal marriages, parenting challenges, friendships. Not because they are gay but because they are human. Elvis fans, or not. The opportunity to have my work read and supported, especially at this critical stage in this novel's journey, is an astonishing one. I've relied on the feedback from a trusty crew of readers from writing courses but this will be the first time that it's been critiqued by a professional. Winning a Free Read from TLC and Michael Langan is a true gift. Like all writers, I suffer from a debilitating bout of imposter syndrome. Knowing that something I've written has stood out amongst stiff competition will give me the confidence to carry on. I plan to take everything I've been gifted and run with it, with gratitude under my wings."
About the Book
King is a novel about identity and what makes us truly fulfilled. Jess is an Elvis Drag King, a mother, a wife, and a daughter. One fateful decision leads to others, until Jess heads to Memphis where she's forced to confront her own truths and has to make the hardest choice of all.
Jennifer Cerys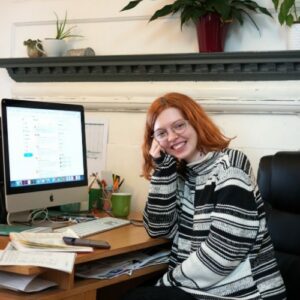 Jennifer Cerys is a 24-year-old writer, theatre producer, and Co-Artistic Director of Lemon House Theatre. She has previously been a part of Soho Theatre's Writers' Lab and The S+K Project's Artist Development Programme. Jennifer's writing has been staged at VAULT Festival, Etcetera Theatre, Rosemary Branch Theatre and the Bunker Theatre, and often focuses on ideas of truth & subjectivity and of queer & disabled identity. As part of Lemon House Theatre, she has also produced plays at the Bunker Theatre and St. Margaret's House.
"I'm thrilled to have been selected as one of the winners of the TLC/Michael Langan LGBTQ+ Free Reads scheme. This opportunity will help me bring the world of Lie To Me to life with the guidance of Michael, and I'm excited to delve into the lives of Lilli and Georgia and to share their story. The pandemic has also exasperated how writing can often be an isolating experience, so getting to share and develop this story with Michael is an incredibly exciting opportunity."
About the Book
Lie to Me is a YA novel that follows two teenage girls who meet on a train after both running away from home. Told from the perspective of 16-year-old Lilli, she starts to fall for 17-year-old Georgia, only to learn that Georgia's not quite who she thinks she is. They make up new identities together as Georgia tries to keep her past hidden, but her secrets soon catch up with her as both of their worlds unravel. Lie to Me explores themes of mental health, family, and how we don't always see the people we love as they truly are.
Zad El Bacha
Zad El Bacha is a writer, poet, translator and political organiser.

She is one of the winners of the 2019 London Writers Awards in narrative non-fictio, and has written on migration, feminism and colonialism for VICE, Red Pepper, The Vision and AZ-magazine. She has written theatre shows preserving her oral family histories of war and migration for the Camden People's Theatre and the North Wall, which made a wide use of poetry both original and in translation. She was recently commissioned by Poet in the City and her poetry was published in Bad Betty Press' Field Notes on Survival.
About the book
A queer woman explains her rape to her rapist. She calls on the poetry of Middle Eastern women through history to help her.

I want. is an autobiographical narrative about one person's yearning for a healthy relationship with her body. As a queer Arab, the narrator meets many obstacles in her search for this, and cannot find a way to her body on her own. So she begins looking for answers in the voices of Middle Eastern women who came before her, from ancient Babylonian poets to contemporary Lebanese lesbian ones. The story centres around one episode: the narrator is trying to explain her own rape to the man who raped her.

The voices of these writers illuminate the narrator's journey to healing and to holding her rapist accountable, their poetry weaving itself into the prose narrative. A personal account of sex, interwoven with original translations of women's poetry from the Middle East, I want. is about a person's yearning for tenderness and wholeness, and how hard that is to reach. It offers a historical context to pleasure and pain, which can be a source of comfort for anyone who feels at sea with their body and sexuality.
About Pride
You can find out more about events and activities taking place virtually, bringing communities together around the world, at the Pride UK website here: https://www.theprideshop.co.uk/uk-pride-calendar-2021/
About Free Reads
TLC's Quality Writing for All Campaign provides bursaried manuscript assessments (called Free Reads) and mentoring to talented low-earning, and otherwise marginalised or under-represented, writers. The Free Reads scheme was established with a pilot in 2001, and is now funded by Arts Council England. It is run in partnership with 17 regional literature partners including Arvon, Spread the Word, the National Centre for Writing, and New Writing North.