TLC is delighted to announce a new opportunity for British East and South East Asian (BESEA) writers working on fiction projects. An open submissions period from 9am October 12th until 12pm (midday) November 13th 2020 will invite submissions from BESEA writers working on full-length novels. One writer will be selected and awarded a free manuscript assessment and follow-up one-to-one session (worth £790) with a professional editor through TLC, to support the development of their writing. They will also be invited to a virtual session with an agent and editor and fellow writers. The initiative has been made possible thanks to a donation by Indonesian writer Jessica Ginting, and supports the TLC Quality Writing for All Campaign which creates opportunities for writers currently underrepresented in the publishing industry, giving them access to high level editing services. The Quality Writing for All Campaign focuses on supporting writers on low income, writers of colour, writers with disabilities, and writers with caring responsibilities.
TLC Director Aki Schilz said of the initiative:
"As a British East Asian writer myself, it is particularly thrilling to be able to run this initiative which will sit alongside the wider Free Read programme, a programme that currently supports around 100 writers each year. I'm delighted that TLC reader Yu-Mei Balasingamchow has agreed to come on board as the official editor for this Prize, working one-on-one with the winner on their book. Often 'Asia' is seen a somehow all-encompassing, but of course there is huge and rich diversity within the continent. To focus here on British East and South East Asian writers gives us the opportunity to invite stories we might not always read about in the mainstream, and I'm very excited to see what comes through."
The BESEA Free Read sponsor, Jessica Ginting, said:
"I am pleased to be able to sponsor the development of a British East/Southeast Asian writer in the UK. Having been afforded many opportunities in the UK publishing industry, I would like to extend this opportunity to those coming from a similar cultural background as mine, who aren't often at the forefront of this industry. I've seen the wonderful and important work that the TLC does and I look forward to seeing more writers flourish under their mentorship. This sponsorship is partially funded by the proceeds from a recent zine I published, titled UTOPIA, which features work from Indonesian writers and artists all over the world."
How to Apply for the BESEA Free Read
Please send the following documents to between 9am October 12th and 12pm (midday) November 13th 2020:
2,000 word sample
One-page synopsis
A short covering letter outlining why you would benefit from mentorship at this stage of your writing life.
Please note: this opportunity is open exclusively to British East and South East Asian (BESEA) writers. You must be either a British citizen or resident to apply. We particularly encourage applications from BESEA writers on low income, with a disability, or with caring responsibilities.
For the avoidance of doubt, East Asian states are: China, Hong Kong, Japan, Macau, Mongolia, North Korea, South Korea, and Taiwan. South East Asian states are: Cambodia, Laos, Myanmar, Malaysia, Thailand, Vietnam, India, Brunei, East Malaysia, East Timor, Indonesia, the Philippines, Singapore.
Terms and Conditions
Applications must be made within the submissions period specified: applications made outside of these dates will be deleted automatically.
Applicants must be aged 18 or over at the time of applying. There is no upper age limit.
The work submitted cannot have been previously published or self-published.
The work must be written in the English language and original to the author. Work translated by the author from their original language is accepted.
Co-written works are not accepted.
Applicants must not be under contract with a publisher or literary agent.
Applicants may be previously published with other work, or never before published.
The winner agrees to submit the full manuscript (up to 90,000 words in length) within no longer than 3 months of being informed of winning the prize and agrees to adhere to the Manuscript Assessment terms and conditions.
There is no cash alternative.
The decision of TLC on the winner is final, and no correspondence will be entered into.
The Literary Consultancy Ltd. reserves the right not to grant the TLC BESEA Prize should a suitable candidate not be found, and reserves the right to change these terms and conditions without notice. Should no suitable candidate be found, the sponsorship money would be returned or transferred to ensure its fair use in line with the original purpose of the Prize.
About the Sponsor: Jessica Ginting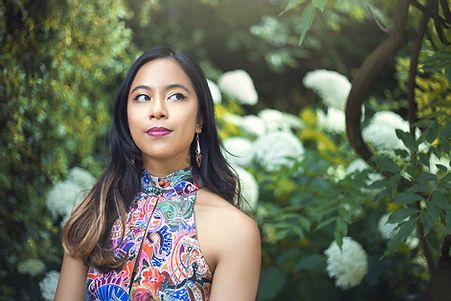 Jessica Jemalem Ginting is an Indonesian writer and translator from Jakarta, currently living in London. She has a B.A. in English from the University of Bristol and an M.A. in Publishing from University College London. Her debut poetry collection, Moon Petals, was published in 2017, and her poems have featured in publications such as Anak Sastra, the Bristol Poetry Anthology, Toho Publishing and The New Verse News. She is also the creator and writer of the ongoing superhero webcomic series, ROSANA!.
About the Editor: Yu-Mei Balasingamchow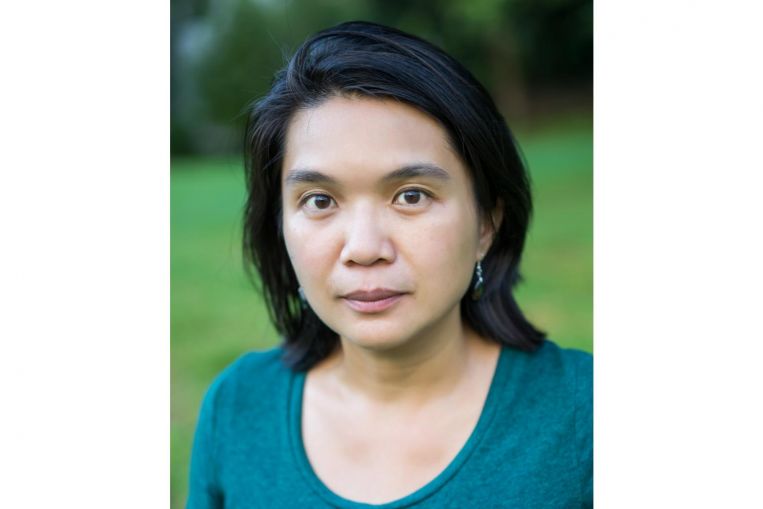 Yu-Mei Balasingamchow is the co-author of Singapore: A Biography and co-editor of In Transit: An Anthology from Singapore on Airports and Air Travel. Her short fiction has won the Mississippi Review Fiction Prize, been shortlisted for the Commonwealth Short Story Prize, and been published in the UK, US and Singapore. She has received grants and fellowships from the Sewanee Writers Conference, Ragdale Foundation, Vermont Studio Center, Nanyang Technological University and National Arts Council (Singapore). Yu-Mei is originally from Singapore and now lives in Boston. She has an MFA in Creative Writing from Boston University and is working on a novel and short story collection.