We are delighted to be hosting our first untutored Literary Adventure writing retreat at the beautiful River Mill in Downpatrick, Northern Ireland. Unlike our tutored retreats, hosted in Spain with daily workshops, excursions, and premium dining, the untutored retreat offers you time to commit exclusively to your writing: nothing else.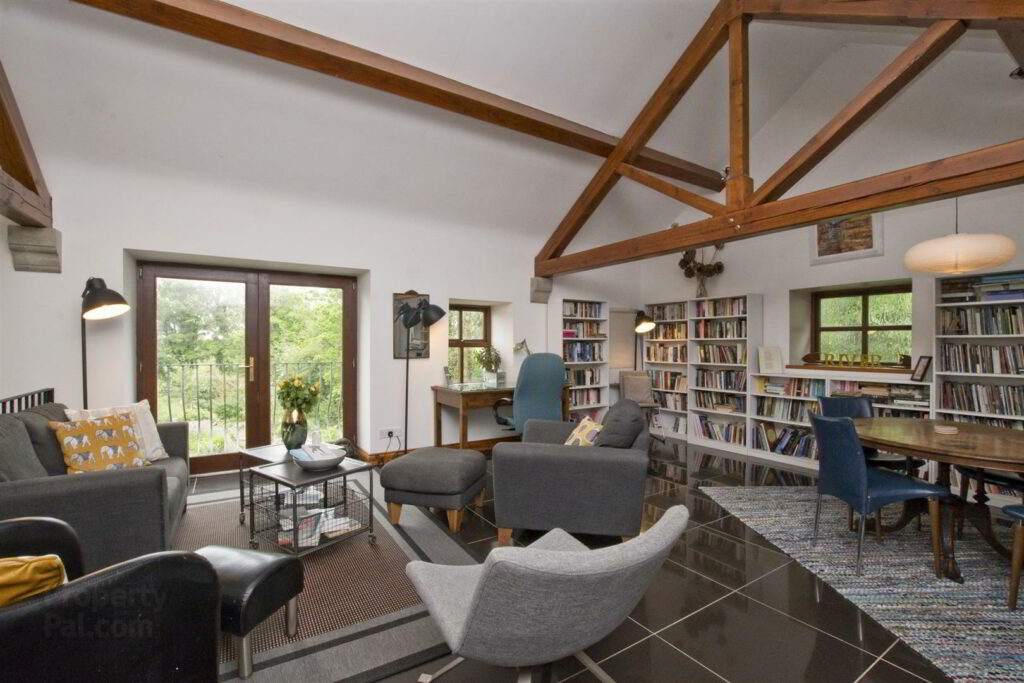 Since 2009, the River Mill has offered writing retreats to individual writers and creative organisations. Each room has its own writing desk, and on our Adventure all meals are included. A TLC Host will be on site and available throughout your stay. On our first day together, you will be invited to a short goal-setting session to help set our intentions for the week, and each day we invite writers to join us for a one-hour group writing session, to lend some structure to our time together. Attendance at the workshop and daily writing hours is entirely optional and you are welcome to spend the time however you wish.
There are just four rooms available for this 6-night untutored retreat on a single occupancy basis. A reduced per-person rate is available for shared occupancy of Rooms 1, 2 and 5 by prior arrangement. All fees are inclusive of 20% VAT.
Access: Room 1 is wheelchair accessible with a wet room en suite, and can accommodate a care worker on a sharing basis. Please contact us if you need any further access information and we can put you in touch with the venue directly.
BOOKING
Enquire now to reserve your room of choice.
Need more information? You can access our Untutored Adventure FAQs here.
Rooms and Pricing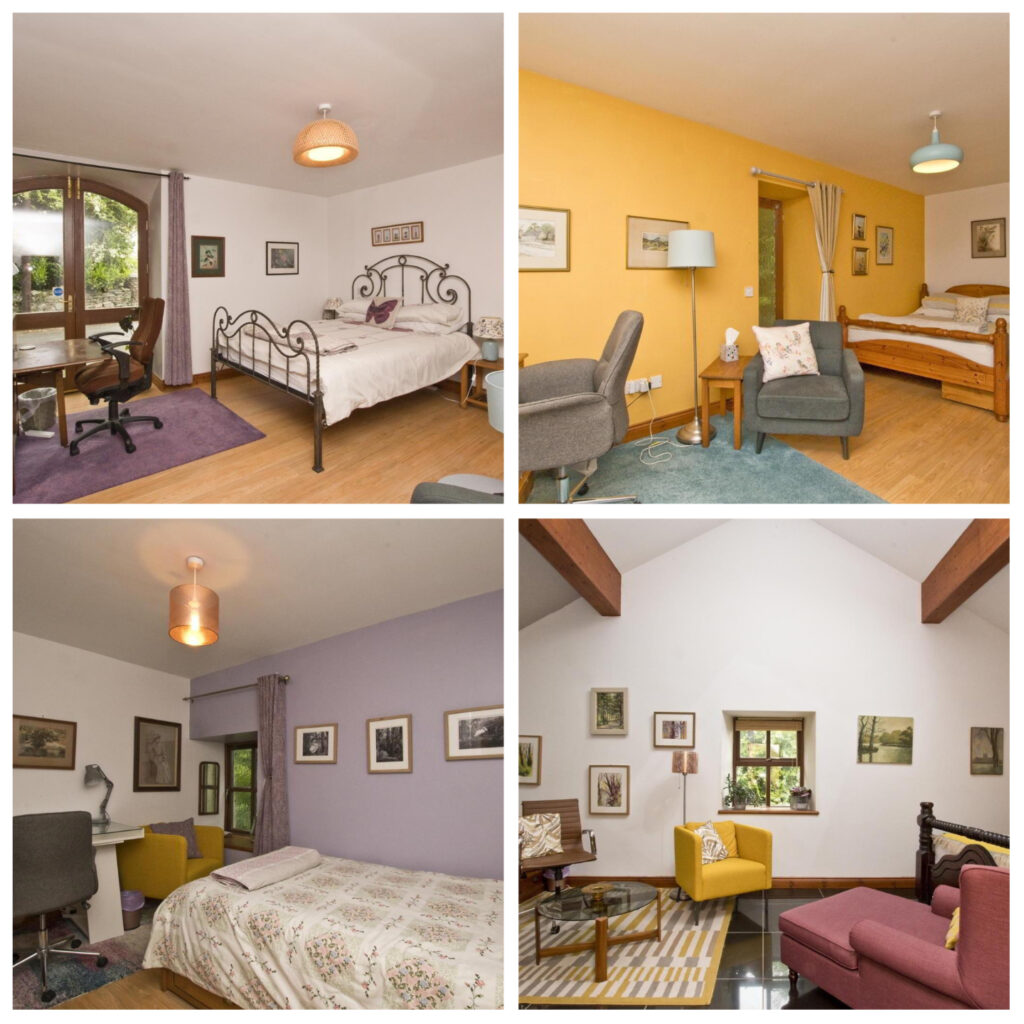 ROOM 1 £725 BOOKED
Ground floor, king-size bed, writing desk, en-suite wet room. Wheelchair accessible.
ROOM 2 £725 BOOKED
Ground floor, king-size bed, writing desk, en-suite wet room, and small patio area to rear of building​.
ROOM 3 £700 AVAILABLE
First floor – a smaller room with a small double bed, writing desk and en-suite wet room.
ROOM 5 £750 BOOKED
First floor, master suite, double-bed, writing desk, walk-in closet, high vaulted ceiling with skylight, and en-suite bathroom.
Please note that the fees cover accommodation, meals, and access to your TLC host at any time. Breakfast is self-serve, with lunches served at 1pm each day and dinner at 6.30pm. Flights and transfers are not included, but we can help with transfers from Downpatrick to the venue.
More information on our annual tutored September Literary Adventure in Casa Ana in Spain, taking place September 2nd-8th with tutor Julia Bell, can be found here.