In 2022, TLC commissioned Latterly to design brand new, original graphics for our revamped website, including new colourways, buttons, and headers. In this month's blog, we ask graphic designer Marcus to give us a behind the scenes for his creative process.
A graphic designer and being a writer share the same experience every morning: taking a seat at your desk to be confronted with the empty page or screen. You can, theoretically, doanything – and without an aim or mission, that can feel daunting. It's often taught in design that every element needs a reason to be there; a well-defined central idea that all your decisions will follow.
The brief for The Literary Consultancy's website was to create visuals that brought to life the different aspects of what the organisation does for writers developing their craft.
Sitting down at my desk, I thought a lot about how writing is an act of translating abstract thoughts into words – grabbing intangible ideas and making them real. It was clear that the best place to start was direct from the source: quotes from writers about the art, the craft, the hard labour that is writing.
After that, the central idea naturally followed. I decided to visualise some quotes from writers which perfectly distilled the concept of writing, choosing ones with strong visual qualities to bring to life.

Stylistically, the idea was to bring together a range of textures within each image. This felt appropriate to the subject: writing isn't a clean and smooth process, it's tough, knotty, gritty and real.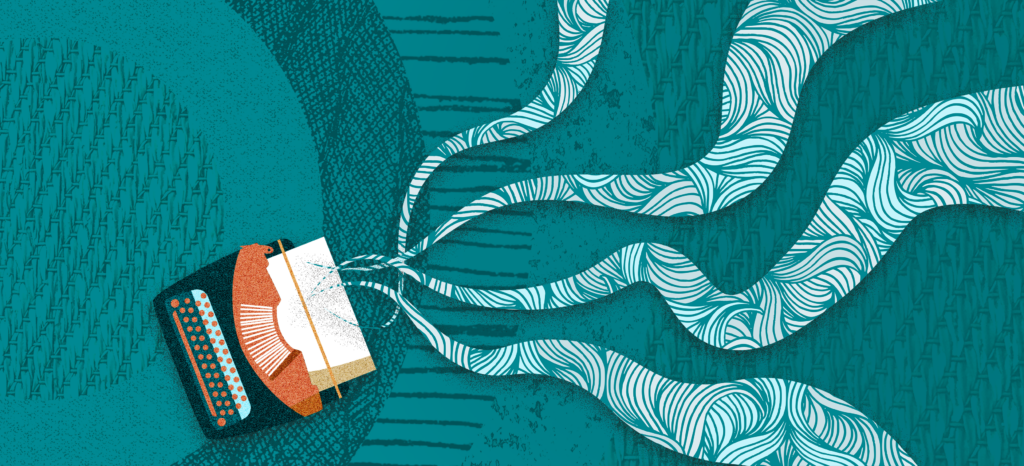 "Writing fiction is the act of weaving a series of lies to arrive at a greater truth."
Khaled Hosseini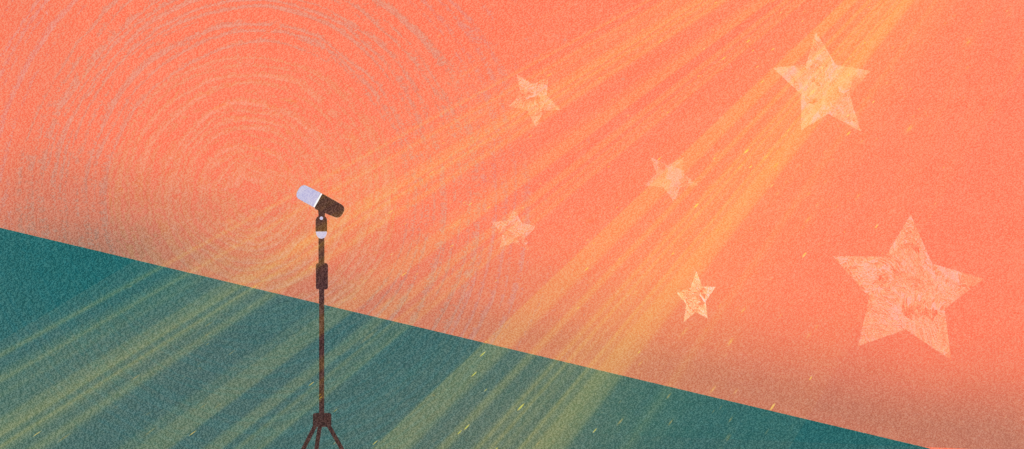 "The desire to reach for the stars is ambitious. The desire to reach hearts is wise."
Maya Angelou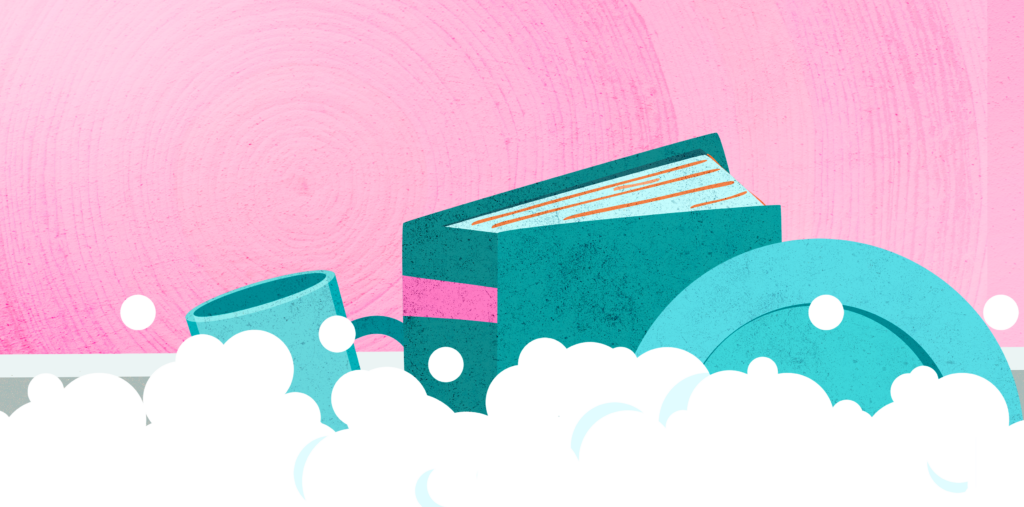 "The best time for planning a book is while you're doing the dishes."
Agatha Christie
"I think I'll paint roads
on my front room walls
to convince myself
that I'm going places"
Lemn Sissay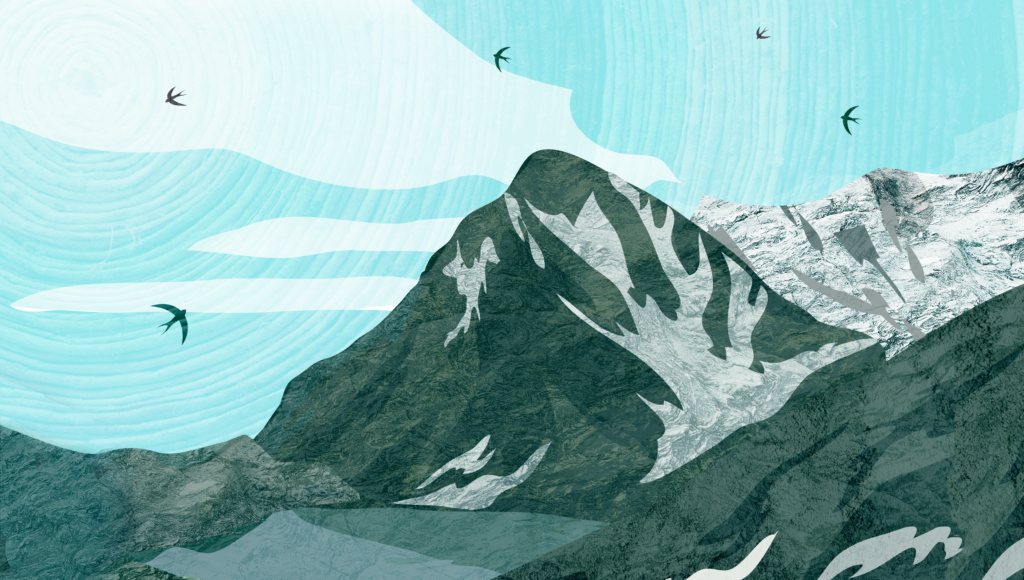 "We have to be continually jumping off cliffs and developing our wings on the way down"
Kurt Vonnegut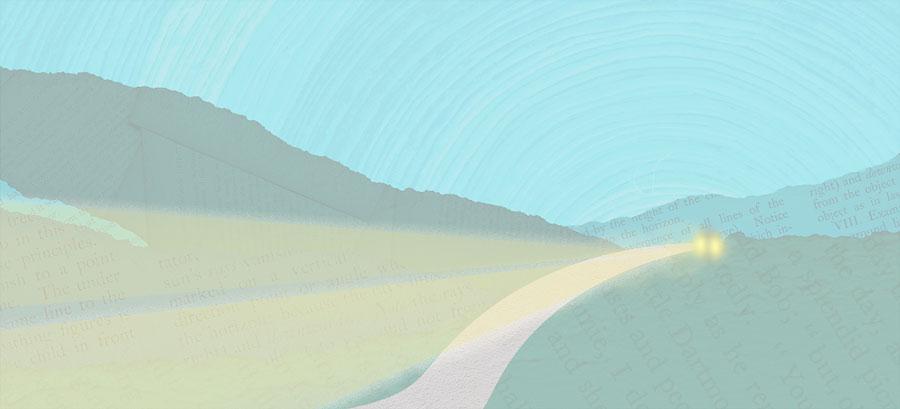 "Writing is like driving at night. You can see only as far as the headlights, but you can make the whole trip that way."
E.L. Doctorow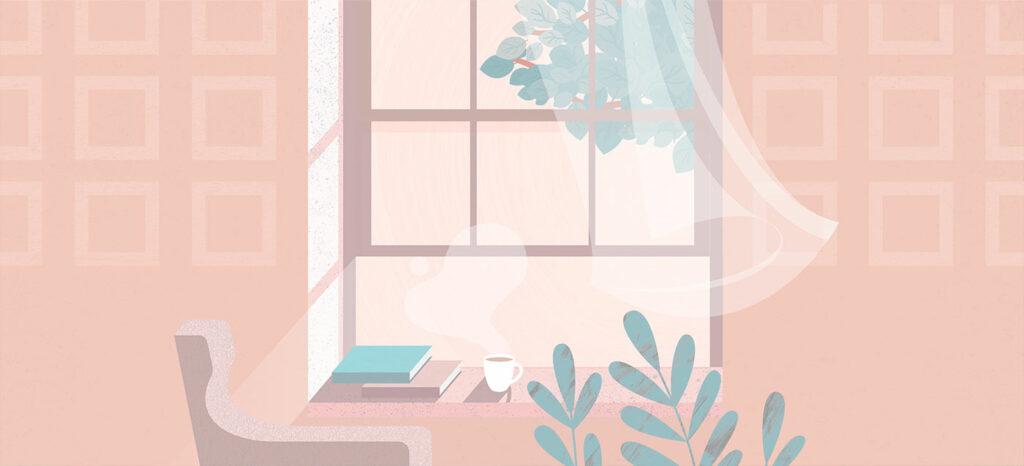 "A woman must have money and a room of her own if she is to write fiction."
Virginia Woolf's 'A Room of One's Own'