TLC is delighted to announce the seventh cohort of writers selected from submissions open to LGBTQ+ writers, run during Pride month each year. The LGBTQ+ Free Reads scheme advocates for better representation and accessibility in the worlds of literature and publishing.
As always, the quality of submissions was incredibly high, and it was as tough as ever for our filter readers to select a final five writers. The winners will receive free professional feedback on the first 15,000 words of their novels or novels-in progress from novelist, writing tutor and TLC Editor Michael Langan.
Michael said:
I've been excited and delighted by the response to this year's LGBTQ+ Free Reads Scheme, both in terms of numbers and the quality of the work submitted to us. There was a particularly strong contingent of lesbian fiction, as well as some fascinating writing from trans and non-binary authors. It's always hard to make a final choice because I know how much effort and emotional energy goes into writing and applying for schemes such as this one… so I would urge anyone not selected to keep faith with your work, to continue to nurture and care for your desire to write, and to recognise and celebrate the validity and value of your voice.
This year, we are partnering with writing organisation Out on the Page who do wonderful work uplifting and empowering LGBTQ+ writers. Winners of the bursaries will also receive a follow-up Writer Development 1:1 with Out on the Page Founder and Director Paul Bradley. These one to ones have been designed to enable writers to take stock of their development, gain new insights, and build achievable plans. We are extremely grateful to both Michael and Paul for making this scheme possible once again – and our huge congratulations to the winners, who are showcased below!
Aleks Antek Jagielski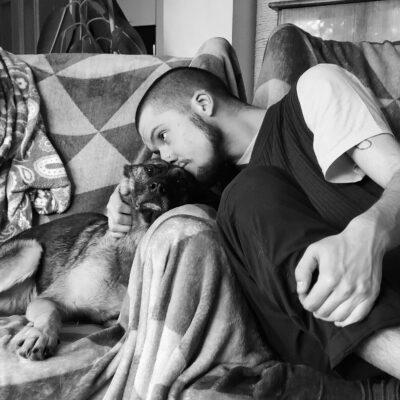 Aleks Antek Jagielski is a queer and transmasculine writer, poet, artist, archivist and researcher. Born and brought up in Warsaw, Poland, he now lives and works in London. He spends a lot of his time studying and translating works of the transmasculine Polish poet and literary critic Piotr Odmieniec Włast, and his novel is inspired by the same research. Aleks also spent the past year having a series of mental breakdowns and spiritual awakenings induced by a visit to an archive in Warsaw, where he touched a 500-page-long unpublished manuscript written by Piotr Włast in the early 1930s. Aleks can usually be found writing, doing handpoked tattoos on friends, or hiking and sleeping in a tent that's been pitched somewhere near a lake or a mountain.
Aleks says: I was so thrilled to receive the news that my novel extract has been selected for the 2023 Free Reads scheme! I am very excited to begin working on the manuscript again, and looking forward to developing my writing with the help of Michael Langan and Out on the Page. Below is a little bit about me, and about the novel I submitted for the competition.
About the Book
Aleks's novel, the working title of which is The Story Your Dear Body Told Me, tells the story of Piotr and Tadzio, two trans men living their lives in Poland in the early 20th and early 21st centuries, respectively. Their stories become entangled as Tadzio, a literature student in Kraków, discovers a pamphlet of Piotr Włast's poetry underneath the tiles of a nightclub bathroom. Enthralled with his discovery, Tadzio begins daydreaming about the past and, eventually, a fantasy of Piotr begins to overtake his life. The novel's parallel storyline follows Piotr who is recently married in Warsaw to a poet, Jan Lemański. The Story Your Dear Body Told Me is a novel about bodies, love, and poetry, while also aiming to explore early 20th century trans, queer, and Polish histories.
Nancy Crane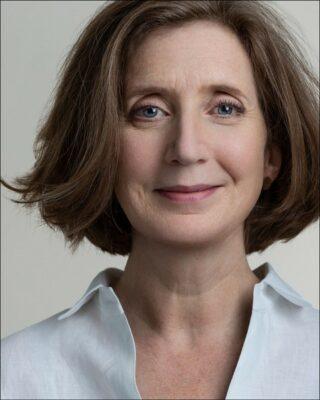 Originally from California, Nancy came to London in the early 1980s to train at the Central School of Speech & Drama. Recent screen work includes BBC's Inside Man and Apple's soon-to-be-released adaptation of Edith Wharton's The Buccaneers. On stage she's about to be in Headlong's production of A View From the Bridge playing Alifieri – the first time a woman has played the role. She also writes. In 2022 her novel, The Most Beautiful Woman in the World, was longlisted for the Lucy Cavendish Award, the Discoveries First Novel Award, and the BPA First Novel Award.
Nancy says: 'By accident, historical fiction was where I found my voice. As a gay woman I'm fascinated by the secret lives of women, but thinking about the past is also a way of illuminating the present. Researching the culture wars in California in the 1970s has given me a longer view on contemporary politics – things got better! (Although they got worse first.) Research and writing, however, are lonesome pastimes. Particularly when it comes to rejection. I started sending my book to agents this year and while I know rejection comes with the territory (believe me as an actor I know the territory well) it's been a tough few months. The Michael Langan LGBTQ+ Free Reads programme couldn't have come at a better time. Finally, in the desert of rejection an oasis of encouragement! And I'm hugely excited by the opportunity to work with Paul Bradley on a plan moving forward. I'm both thrilled and grateful to have been chosen!'
About the Book
The Most Beautiful Woman in the World is a love story about addiction and identity and the insanity that beauty inspires. In 1958 alcoholic society reporter Eunice Parker has a one night stand with Hungarian movie star Magda Laszlo. Over the next decade Eunice is haunted by Magda until, over the terrible summer of 1968, her life falls apart. They meet again in 1978 and it's everything Eunice ever wanted – until she discovers Magda isn't who she says she is and her identity is the key to one of Hollywood's greatest scandals.
Miranda Horn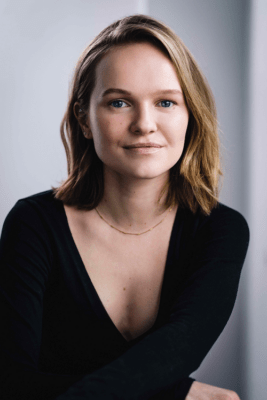 Born in London, Miranda is a lesbian writer and filmmaker whose work explores desire and identity through a queer lens. Her poetry and creative longform have been published in journals internationally, and she is a regular on the poetry open mic circuit. With a background as an actress, she has written and produced three short films which have premiered at BAFTA qualifying festivals. Her debut novel, The Second Adolescence, was recently longlisted for the 2023 Comedy Women in Print Unpublished Manuscript Prize. When not staring out the window, Miranda works as a freelance content creator for a handful of independent brands.
Miranda says: On discovering my queer identity in my late twenties, I became a hoover for LGBTQ+ content. What struck me then, and still does, is the lack of representation of lesbian love stories. I couldn't believe that people were still referring to the L Word, a series shot almost twenty years ago, as the main point of reference. I believe we all find comfort in representation, but my experience of coming out did not fit into the flannel shirt wearing sub-plots, or glossy Hollywood depictions of teenagers at high schools. My novel hopes to address this with an honest, raw, and hopefully funny story of a woman. who 'comes of age' at thirty.
About the Book
The Second Adolescence is about the agony, ecstasy, and disassociation of coming-of-age the second time around.
2022. A fifth of the world is queer. But SHE's been too busy collecting first-class degrees to question her dating ennui. Tightly bound by a straight presenting aesthetic, she knows, or at least she's been told, where her seat at the table is. Safe in her smallness, she lives vicariously through best friend and roommate Rayanna; with whom she shares her deceased grandmother's mobility bed and sexual fantasies about Rachel Weisz.
Pippa Sterk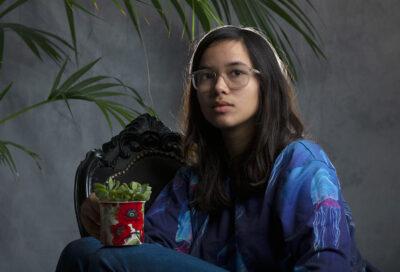 Pippa Sterk (they/any pronouns) is a writer, reviewer and social researcher from the Netherlands, based in London. As a fiction writer, they work with themes of embodiment, metanarrative, enfreakment, and loss. Their research focuses on emotional and ethical complexities in LGBT+ community-building, and much of their academic work finds its way into their creative writing (and vice versa). They are co-host of the podcast Queer Pages, a queer book club in podcast form. Their non-fiction work has previously appeared in PinkNews, Gay Times, The F-Word and Glamour UK. They tweet at @PippaSterk.
Pippa says: I am so excited to be able to receive guidance on my work – despite being an inherently collaborative craft, the writing process can feel very solitary on a day-to-day basis, especially for those of us who write about issues of marginalisation, and even more so for those of us at the beginning of our creative writing journeys. The novel I am working on is an exploration of grief in various forms: the queer grief of losing a same-sex partner, the grief of making the choice to distance yourself from friends and family, and the grief of reckoning with the loss of diasporic heritage. These are of course immense topics to tackle, and it can be very daunting to try and address them alone. I am so grateful for the opportunity that The Literary Consultancy and Out on the Page have provided, giving LGBT+ writers a chance to develop their stories with someone who understands the nuances of our experiences.
About the Book
An Ocean Spray of Honey, is a literary fiction novel-in-progress. It is an exploration of grief in various forms: the queer grief of losing a same sex partner, the grief of making the choice to estrange yourself from your family, and the grief of reckoning with the loss of postcolonial diasporic Indonesian heritage.
Zoe Bateman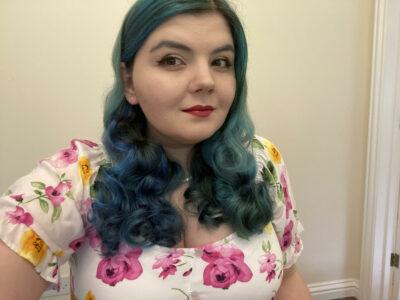 Zoe Bateman is a writer based in Berkshire and has been attempting to write novels since she could put pen to paper. She originally studied Archaeology with a focus on osteoarchaeology (bones) and hopes at least some of that is useful in her writing. Considering she can no longer work in the field due to disability. She is an ambassador for the charity Dogs For Good. She has had short works published in several anthologies, and she currently lives with her Labrador and black cat who both see her lap as prime real estate.
Zoe says: I am utterly delighted to have been chosen as one of the winners of the TLC/Michael Langan LGBTQ+ Free Reads. I had to read the congratulations email several times for it to sink in really, and may have woken up my dog with how loud I squealed! It is just such an amazing opportunity to have Michael Langan read through and receive his expert and objective feedback on my work. It'll be such a valuable help for me, and it's such a wonderful feeling to have such trust in my work. I cannot wait for the feedback!
About the Book: Rebecca Bellamy: The Dead Don't Speak is a crime novel that follows 31-year-old Bellamy on her first case as Detective Inspector. When a metal detectorist finds a body in the local woodland, Bellamy soon finds herself in the middle of the weirdest case of her career. As her investigation keeps coming up to dead ends, she has to rely on the enigmatic pathologist Amber Hill to find the culprit. This is set to be the first in a series, following not just their cases, but the evolving relationship between Hill and Bellamy.