Motivation
It's easy to start writing. Finishing is tricky. I started writing fiction for teens because my experience was there after supporting literacy in schools. Doing research for a YA novella called 'Get Over It, Adventures,' Onwards & Upwards, 2009, gave me insight into writing for a purpose. Also, I wrote prose non-fiction to understand my own testing times of adapting to changes. There I felt safe having an authentic voice. Gaining instruction in the craft boosted confidence via Lancaster University, as were a few short story competition wins early on. Attending numerous classes from clever writers, editors and publishers was essential to expand my knowledge of genre and reach an audience. Pitching and submitting came through self-belief and the support of others. Joining Scriptorium writers in Southwell for instruction kept me grounded. I reflect that artists need to network and promote to thrive. So, writing is about the groups I engage with and their successes. Later as a lifelong learning practitioner, my inclusive concerns expanded to encourage literature development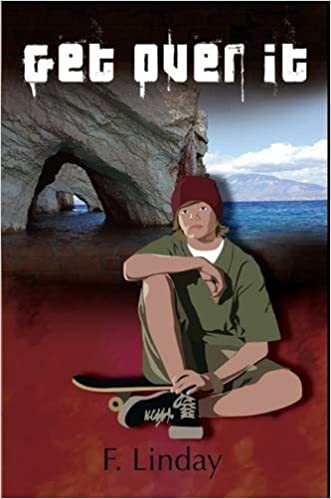 My constant challenge to stay credible is achieved by writing relevant snapshots of time. My quest to remain hopeful has taken my writing into the future, as in dystopian eBook stories- 'The Heavenly Road Trip', Help for Writers, 2012. I collaborated with organisations such as Nottingham City Arts and Writing East Midlands to contribute to their community activities. Plus, TLC has shown favour to my writing career. My writing has appeared in Leicester-based anthologies. So, I regularly rub shoulders with more experienced writers. Developing my craft is necessary, as is writing in different genres. To reach youth, I have written songs and alternate history.
During the lockdown, our natural environment became my saviour, and its effect on my well-being seemed pertinent. Honesty shines through creating inspirational fiction where there lies more than a hint of truth. Heart-on-my-sleeve poetry was written to escape reality since raising awareness of serious issues. I had poems included in Leicester's archives and on various online sites. Again, publishers Onwards & Upwards put work onto the page in a collection of short stories and poetry of identity and hope called 'Count Our Blessings,' 2021. 'A Dot Leaf Legacy' is one story there about medical tourism in the rain forest. Another, 'My New Normal Schedule,' shows green creative writing accentuating the value of gardens.
Encouragement
I benefit from monthly meetings with a handful of talented writers to receive wisdom from their comprehensive experience. The National Association of Writers in Education chose me to receive Action Learning peer coaching training, becoming part of Action Rebels. Full details of this writer's supportive activity are outlined in an article I wrote for the 'Writers In Education' magazine, taken from the NAWE 2022 Conference- Connecting Voices Panel Discussion. Suzanna Roland, Shelley Tracey, Judi Sissons with Amina Alyal and I explained how we shared our experiences developing anthologies with different writing groups. The contributors got a chance to gather online, record their experiences, process thoughts and feelings, or simply escape them for a while in the company of others, sharing writing and supportive discussion. I particularly valued the support of the set to adapt my teaching practice online to reach out far beyond the local neighbourhood and negotiate to fund the commission of new work.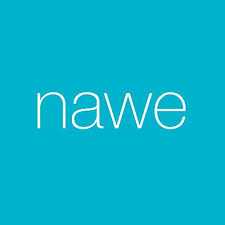 Collaboration shows writers do better by boosting one another's practice. Susanna Roland created a free online writer's space during lockdown with participants from the UK, Argentina, USA, Nigeria, and Afghanistan. Shelley Tracey described the process of creating an anthology about caring with family carers. This book focuses on self-care, resilience and creativity. Judi Sissons and Amina Alyal co-edited Words from a Distance (Stairwell Books 2021), therapeutic writing distilled into art. I facilitated another ACE-supported anthology project- 'Making Our World Better' across campus at Leicester University. The Project considered climate change and how contributors could improve their environments. The anthology is a distillation of creativity fostered by mutual support. Although I led the group, I participated in the active learner challenge modelling poetry as a prompt for green writing in 'The Last Post-Turning Over a New Leaf.' So, I am most grateful to the Arts Council England, who supported me with a couple of project grants to deliver workshops and collect flash fiction and poetry in response to prompts. There I edited the expressive writing of learners from the Attenborough Arts Centre, joined by many service users of Leicester Arts in Mental Health, Leicestershire Partnership NHS Trust, and several Creative Writing students at Leicester's Centre for New Writing.
Adapting
Writing for pleasure is most rewarding. As a grandma to five, and after writing about some distressing subjects such as war, lately, I indulge myself writing for under 8's. The awe and wonder of creating picture books is uplifting and offers an escape into a world where nature shows the way. Recently, I've printed a couple of illustrated dummy resilience-building picture books raising awareness of wildlife and their habitats. In 'Sofia Swan Flies the Nest' & 'Felicity Frogs Finds Her Way,' I write subtly about appreciating and sustaining our natural world. These A5 Research & Development picture books were read to small Early Years groups for feedback. At present, I seek the support of funding for a commissioned picture book about seals in their delicately balanced home. It alludes to the situation fostered children can experience. I also use writing in my creative mentor practice with the Mighty Creatives for children and young people in care.
Continuity
Maturity prompts an interest in preserving a healthy environment. The fact that plants naturally provide compounds to treat most diseases encourages me when pain interrupts. Asthma in children and vulnerable adults also concerns me due to family members with asthma and Chronic Obstructive Pulmonary Disorder. I am increasingly aware of fairness in our society to maintain the right to clean air. So, I raise awareness of well-being for posterity to understand how lifestyles hold consequences. Let's all play a part in adapting our behaviour to respect the natural world around us. Together we can make a huge difference.
When mentored by Gwen Grant, she told me to just keep writing. That advice I pass onto others. Experimenting with new genres is helpful, too. A proficient teacher is constantly learning. So, I try to practise what I preach. Recently, I mentored a successful published memoirist. Thus, I evolved into a chameleon to continue. I trust that many TLC readers will join me in their quest to refresh their workload in this time of "new normal."
See article in Spring 2022 issue of 'Writers In Education' magazine, -"Fiona Linday reflects on this Conference 2022 panel discussion on creative writing communities during lockdown."