The winner of the 2022 TLC Scholarship has been announced.
We are excited to announce that Rae Leaver has been awarded the TLC Scholarship for 2022, which this year was open exclusively to submissions from disabled and chronically ill writers. Rae will receive free access to TLC's Chapter and Verse (Premium) Mentoring Programme, with Chloe Timms as her TLC Mentor for the coming 12 months, working on her manuscript End Of. Rae's winning novel End Of explores the complexity of female affection, the long-standing impact of disrupted childhood, and the dangers of building your own narrative when the final act threatens to blow your whole structure apart.
TLC SCHOLAR 2022 – RAE LEAVER
Rae Leaver is a writer living in Bedfordshire. She won the Young Poets Network Dramatic Monologue competition for her poem And Wendy, was highly commended in the 2022 Rheidol Prize for New Welsh Writing with her novella Revival, and her short story The Colossus of Luton has recently been shortlisted in the 2022 Aurora Prize for Writing. Her work is almost always about women and neuroatypical experiences of the world, and often incorporates elements of myth, folklore and fabulism in the exploration of people and place.
Synopsis: End Of
It's the end of the world, End Of. People are saying their goodbyes, travelling to see their loved ones, being with those that matter, right? But for Carmel, left on read by her best-friend-forever Michelle, it can't possibly be the end until she discovers why she's being ignored by the most important person in her life.
After selecting Rae's submission from a list of 60 Scholarship applications, TLC Mentor Chloe Timms said: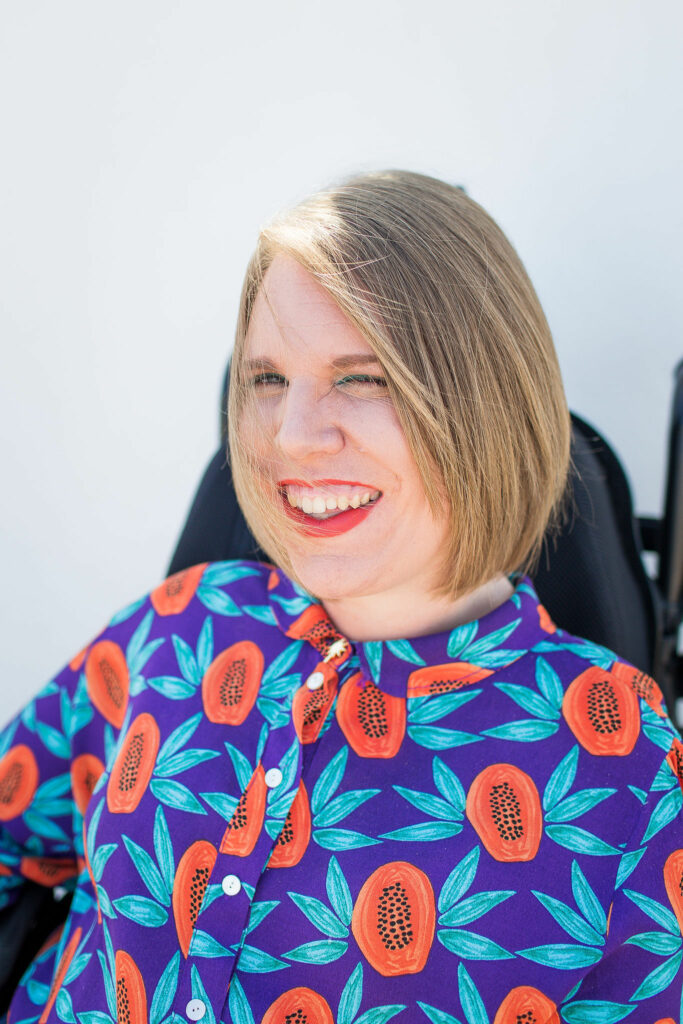 "I'm so excited to work with Rae on her novel End Of and I'm delighted she's this year's TLC Scholarship winner. As soon as I read the synopsis I knew this was a novel I would buy immediately if I saw it in a bookshop. Rae's ideas are exciting and contemporary and I look forward to supporting her development as a writer and see her novel shine."
In addition to mentoring with Chloe, Rae will also receive free creative coaching with Liz Champion to support her creativity and wellbeing during the Scholarship, as well as one year's free membership to TLC's Being A Writer platform, a membership community prioritising writers' creativity and resilience through online courses, podcasts, and resources.
On winning, Rae said:
"I am overjoyed to have won the 2022 TLC Scholarship. It is particularly exciting to me to be working with the incredible Chloe Timms, who is not only a fantastic author but an outstanding advocate for emerging writers. It is a particularly rich time for disability-led writing, so to have been chosen from what I know will have been a highly-competitive shortlist means so much to me."
The TLC Scholarship is funded by TLC, and sits alongside five bursaried mentorships already generously provided thanks to TLC's Arts Council England funding, administrated by our literature partners as part of the Free Reads scheme which currently supports over 100 low-income writers across England every year, giving them free access to TLC's professional writing services. Free Read mentorships are currently available via the Creative Future Writing Awards, Wasafiri, Shape Arts, and SABLE Lit Mag, with Free Read assessments offered by an additional 12 literature partners to writers across the whole of England. TLC also offers a quota of free places to all of its literary events to low-income writers as part of its Quality Writing for All Campaign, which has been running since 2015. The inaugural TLC Scholarship was won by Daniel Adediran, whose TLC Mentor was Ellah Wakatama.
We are also delighted for the other four writers who were shortlisted for the Scholarship along with 5 writers who were Highly Commended for this year.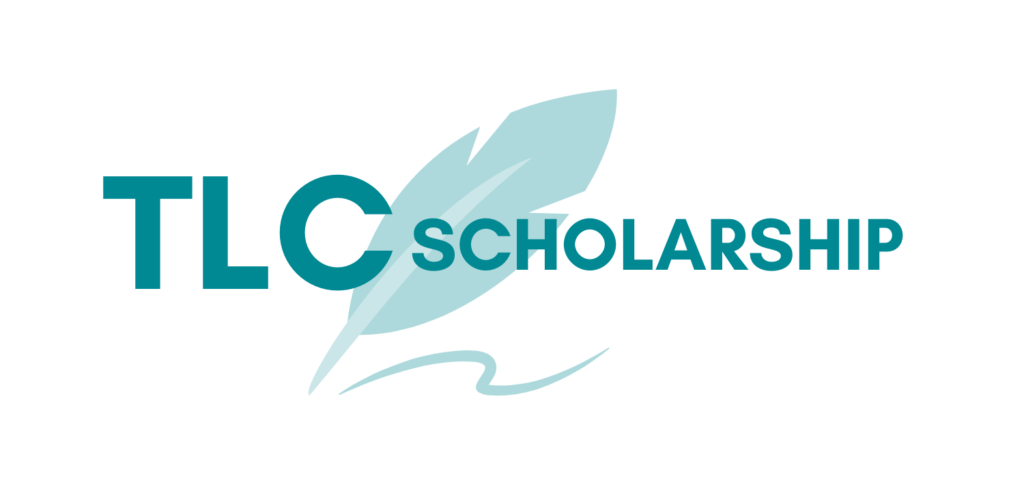 SHORTLISTED WRITERS
Amelia Roberts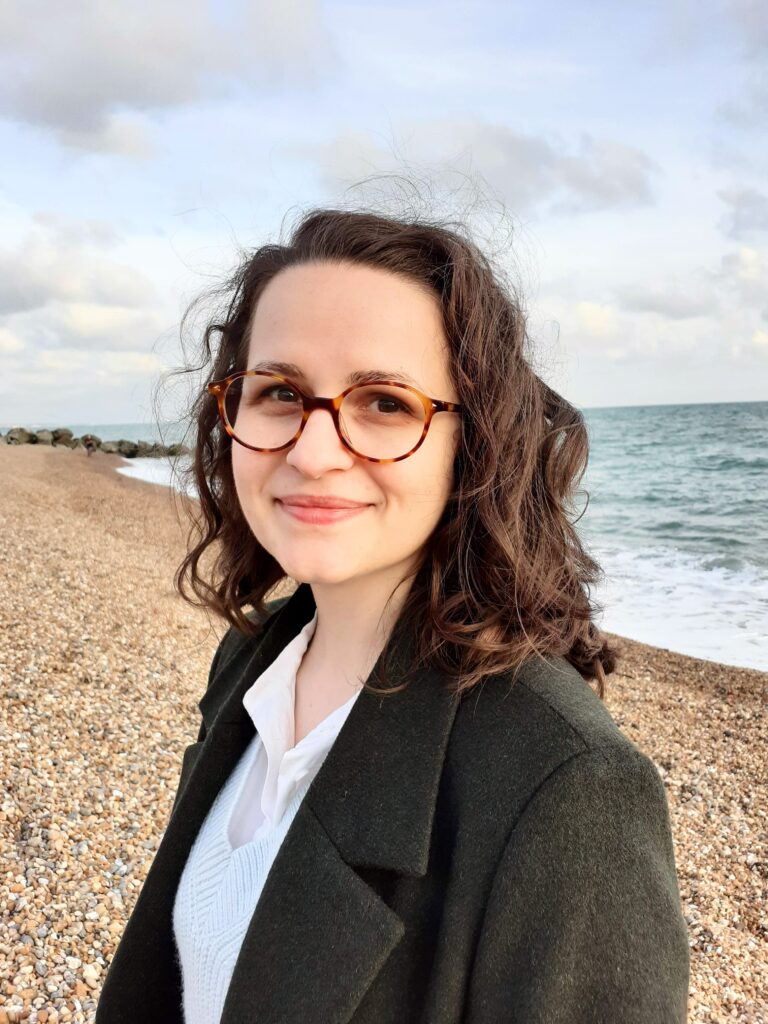 Amelia is a PhD student at the University of Sussex, researching queer intimacy in Victor Hugo's Les Misérables and its adaptations. She is a founding member of Barricades: A Les Mis Convention, a hybrid academic conference/fan convention, which raised over £1,000 for charity in its first year. Her writing has previously been shortlisted for the Brighton Prize, the Wicked Young Writers Award, and Myriad Editions' First Drafts. A grant from the Arvon Foundation in 2020 enabled her to begin writing this novel with guidance from Natasha Pulley and Catriona Ward; she is deeply grateful for their support and encouragement.
Summary of One for Sorrow
One for Sorrow is a queer speculative fiction novel set in a quiet corner of present-day England where, at the top of a sprawling old house, there's an attic that slips in time. The Sleeper, bound to the attic for the past century, and Rio, the new resident of the house below it, are desperate to find ways to be together against the devastating supernatural consequences that arise whenever the Sleeper tries to leave the attic.
---
Jennifer McMahon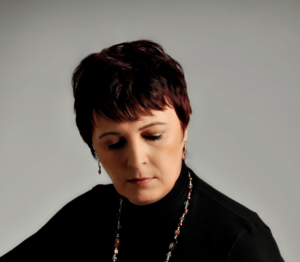 Jennifer McMahon's words appear in Solstice Literary Journal and Wensum Literary Journal. She recently won the Bray Literary Festival flash fiction competition, in which two of her stories were shortlisted. Her novel 'House Devil' was longlisted for Fiction Factory's Novel First Chapter competition. Her work has been has been longlisted for the Oxford Prize, and shortlisted for the Anthology Short Story Award, the Alpine Fellowship Writing Prize, the Wild Atlantic Writing Awards, and the Women On Writing Flash Fiction Prize. Her work has also appeared twice in Frontier Tales. She lives in Co. Wexford, Ireland.
Summary of Hollowman
New Eire, 2064: In a nation occupied by cruel oppressors, Barry goes on the run with girlfriend Serena to escape faction leader Mulligan. Their journey leads Barry to the truth about the father he has never known, and the identity of Hollowman, infamous traitor of the rebellion.
---
Julie May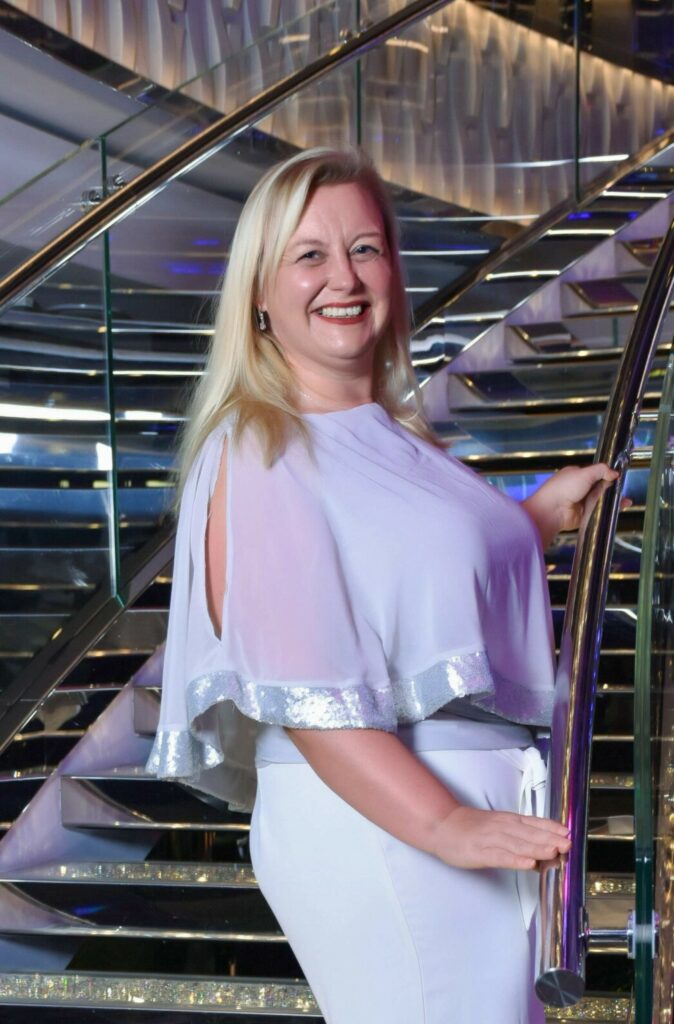 With a chequered career history that has left her with a lot of random qualification certificates and name badges, Julie's world changed dramatically when a simple bout of flu turned into something "more" and her disability became just one more strand to the weird and wonderful that is her.
Julie is the woman who buys a grand piano but doesn't know how to play, the one who goes swimming and gets beaten up by a dolphin.
More Bake Off than Squid Game, Julie writes the books that she wants to read. She hopes you do too.
Summary of Conversations at the Cat Cafe
When Emma is left a surprise inheritance by her neighbour, with the proviso that she uses it to look after his cats, she hits upon the perfect idea by opening a cat café.
But Emma discovers she's getting more than she bargained for, when her neighbour's estranged daughter arrives at the seaside town, challenging the will and Emma's way of life.
---
Kate Kenzie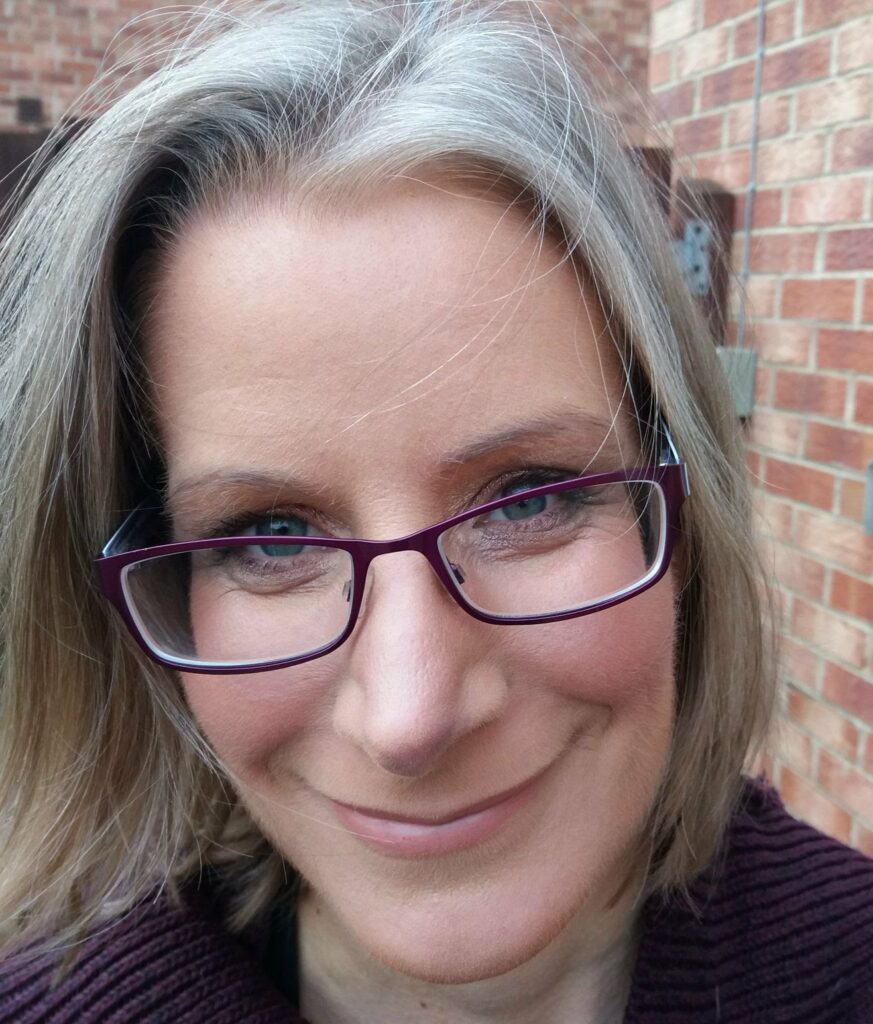 Kate Kenzie lives in East Yorkshire surrounded by books and her dogs. As an avid reader she created the book blog, The Enchanted Emporium Bookshelf. She always wanted to write a novel but pushed the dream aside until ill health meant she spent too much time at home and under the duvet. Like reading, she discovered writing is the perfect form of escapism and legitimises her daydreaming nature.
She is drawn to books about relationships and the supernatural, which her work often reflects. Her aim is to bring a little piece of Yorkshire to everyone with a sprinkle of magic.
Summary of The Rise and Fall of the Silver Swans
Friendships form across the generational gap when an unlikely quartet of women discover they have more in common than their love for adult ballet class. When the dance school is under threat of closure can they band together to save it and their new support network?
HIGHLY COMMENDED WRITERS
Leonie Abrahamson
Leonie initially published teacher training text books for early years practitioners and adult educators.
Now she focuses on fiction that explores life's unexpected turning points, including the gently humorous 'Accidental Chihuahua: the Worlds Smallest Assistance Dog.'
Her guilty pleasure is writing an LGBTQ+ cosy crime series.
Summary of The Rabbi, His Daughter and the Devil's Gold
The Rabbi, His Daughter and the Devil's Gold reimagines my Great Grandfather's escape from Lithuania on the back of an old mule, with only God and a kindly hen for company. A century later a string of 'Devil's Gold' sends his Great Granddaughter searching for him in Sheffield's dark corners.
---
Caroline Gardiner
Caroline has published a novelette for young adults, had poetry featured on London buses, and dramatised ghost stories for audio book. Her short story, Home Made, was published recently. She was previously selected for the Spread the Word London Writer's Awards, and the Genesis Jewish Book Week Emerging Writers Awards.
Summary of Brotherhood of the Dragon
Siena 1581. A plot to assassinate the Pope ensnares fifteen-year old Virginia in a deadly trap. She must help the conspirators by using her skill as a rider to win the famous Palio horse race. Or her beloved childhood friend Marco will be executed.
---
Claire Harris
Claire Harris is an investigative journalist and a specialist disability inclusion trainer. She chairs the disabled staff network at the BBC, and the NUJ's Scottish Executive Council. Claire worked in Japan before deciding to focus on finding and listening to people and helping them tell their story.
Summary of Untitled
What happens when you stop holding on to your conventional life? Melva sabotages her career, and after a period of exploring what it is to be lost, she finds herself in a remote Scottish island community. Her journey of self-acceptance and finding a place in the community is not easy, and when a shadow from her lost days tracks her down, she fears she will be pulled under.
---
Indu Khurana
Indu Khurana achieved an MA in Creative Writing at Birkbeck in 2019. Her background in Psychotherapy informs her writing.
Indu has contributed to various publications, including the Guardian.
Her novel is inspired by her longstanding interest in the mind-body link which culminated in a diagnosis of Multiple Sclerosis.
Summary of Laila & Sumitra
This is a story of twins born in rural India with shriveled arms, sold at birth and then reunited as adults. It charts how they each deal with their birth defects and their path to finding each other. In this story The Vanishing Half (Brit Bennett) meets elements of the Bollywood film Laila Majnu.
---
Hazel Meredith-Lloyd
This year, aged 52, I graduated with a First in English. I was recently shortlisted for the Primadonna Prize and long-longlisted in the Penguin Michael Joseph Christmas Love Story competition. I also enjoy writing and performing poetry and was longlisted in the Poetry On Loan competition. (Twitter @novelcharacters)
Summary of Baby Steps
Jenny has cystic fibrosis. She has a colour coded list of things she wants to give to her future children, but her genes aren't on it. As she and her husband, Kyle navigate the challenges of the adoption process, their friends, Helen and Jake, fall unexpectedly pregnant. Can best friends stay close when one couple has had thrust upon them what the other longs for?