When I was thinking of applying for my DYCP grant I had heard how another writer had got this incredible and competitive grant. I was flabbergasted that an artist could apply for this and saw it as excellent opportunity.
I was certainly overwhelmed by Grantium application process and suffered from Impostor Syndrome when I got the grant! But as a woman of colour from an underrepresented community I wanted my voice to be heard. I felt I had an important story to tell. There is lots of information and guidance available on the Arts Council website so utilise it.
I was so grateful to be able to attend a Zoom workshop put on by a literary association (Spread The Word?) which gave me some amazing tips on how to apply for a grant. It is so important to put a clear plan forward about what creative project you want to undertake. As an artist you need to work out a budget, it is not a simple process but so worth it! I am so grateful to this wonderful organization for their invaluable advice. I think you need to think about diversity and inclusion and what is the unique and original idea you can offer the Arts Council about the project you think will benefit you.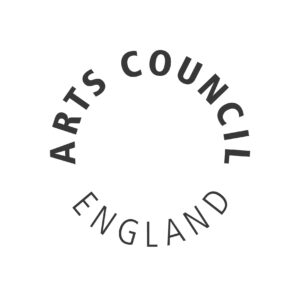 You need to be creative, original and most of all positive and patient as the process is long but so worthwhile. Give the Arts Council as few reasons as possible to reject your application and show you are worthy. Be as specific as possible in your application
Research thoroughly, and plan exactly what courses/workshops/books/events/classes you will invest in to develop your craft. Give prices and times and a budget plan. Think this through and give a breakdown. Don't play it safe, think outside of the box, the program is looking for innovation, engaging in new ways and periods of meaningful development.
https://www.spreadtheword.org.uk/free-workshop-on-applying-for-developing-your-creative-practice-funding-4/
I was planning on writing a poetry collection based on my Punjabi and Malaysian heritage as a woman of colour as a British Indian woman who has just survived an Ovarian Cancer twice, with a recurrence just last year. I am also planning on writing a memoir of my experiences as a British Punjabi younger woman who has suffered and survived Ovarian Cancer. The memoir will include dealing with racism, discrimination, sexism, early menopause, loss of ovaries, surgery, chemotherapy, multiple operations, hair loss and covid. There are very few memoirs of British younger women of colour and their experiences of cancer let alone gynecological Cancers as well as dealing with the mental health and physical traumas.
Though its good to be impulsive when you are creative, you really need to think if you are ready to put your application forward. The fund will always be there and when I thought I was ready to apply, I wasn't so I really had to make sure my proposal was airtight. I also looked for free workshops and tips on the internet and from the Arts Council page on how to complete a strong application form.
My last piece of advice is to think outside the box, is there a project you have dreamed of doing as an artist but never had the confidence to think you could do it or the finances?
Well now is your chance to apply! Take your time and if the DYCP (Developing Your Creative Practice Grant) is not for you then try other funding programs. There are lots out there. All you have to do is make a start. I did and I never dreamed I would get it but I did, so can you. Even if you are rejected first time then try again, I did and even though I was full of doubt and insecurity I achieved my goal. Go for it.