TLC is delighted to announce it is once more partnering with novelist and writing tutor Michael Langan to offer six UK-based LGBTQ+ writers free professional feedback on the first 15,000 words of their novels or novels-in progress. We're also very excited to announce that this year, we are partnering with writing organisation Out on the Page who do wonderful work uplifting and empowering LGBTQ+ writers. Winners of the bursaries will also receive a follow-up Writer Development 1:1 with Out on the Page Founder and Director Paul Bradley. These one to ones have been designed to enable writers to take stock of their development, gain new insights, and build achievable plans.
This is the sixth year the scheme is running, with several of our alumni now represented by major literary agencies and securing publishing deals (just look at Henry Fry, whose sparkling debut First Time For Everything published this year!).
Three of these opening extract assessments will be funded through the TLC Free Reads scheme (supported by Arts Council England), with two donated by Michael himself. We are extremely grateful to Michael for making this scheme possible and look forward to supporting another cohort of talented writers through our open applications. This year, we have added one additional place that is specifically ringfenced for a trans writer thanks to a donation from Joe Sedgwick in acknowledgment of the increased pressures on and threats to trans writers in recent years. We at TLC stand in fullest solidarity with the trans community.
About TLC Free Reads
TLC's Quality Writing for All Campaign provides bursaried manuscript assessments (called TLC Free Reads) and mentoring to talented low-earning, and otherwise marginalised or under-represented, writers. The Free Reads scheme was established with a pilot in 2001, and is now funded by Arts Council England. It is run in partnership with 17 regional literature partners including Arvon, Spread the Word, the National Centre for Writing, and New Writing North.
About Michael Langan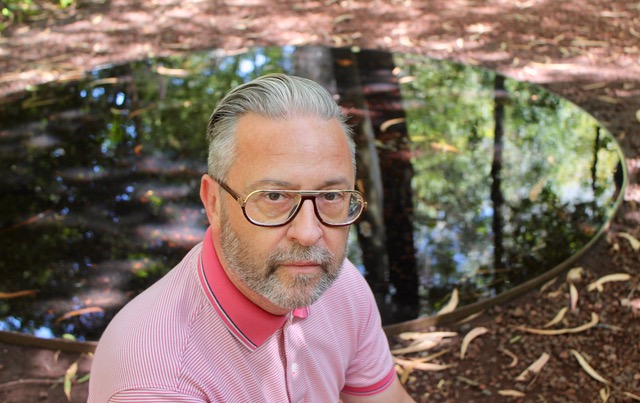 Michael Langan has worked as an editor, writer, and teacher for over twenty years, currently facilitating writing workshops and courses at various locations in Lisbon, where he lives. He was Programme Leader of Creative Writing at the University of Greenwich from 2002 – 2012, where he specialised in short story writing and the novel. He has a PhD from Liverpool John Moores University in contemporary creative writing and a background in performance poetry and public speaking. His debut novel, Shadow is a Colour as Light Is, was published by Lume Books in September 2019 and he is currently working on his second. His short stories and poetry have been anthologised and published in magazines, journals and online. As Arts Editor of the online LGBT culture journal Polari he wrote about visual arts, film and literature and, in 2016, was a Contributing Editor to the Paris-based Seymour magazine, writing a series of essays about creative process. Michael has a particular interest in contemporary literary fiction as well as historical fiction. Michael lives with his husband, an artist.
Michael says:
I can't quite believe this is the sixth year of the LGBTQ+ Free Reads Scheme – time flies when you're having fun! Since the beginning, the guiding principle of the scheme has been to help, encourage, and nurture LGBTQ+ writers and that remains at the core of what we want to achieve. Every year the range and quality of the work submitted never fails to delight and amaze, and this offers us encouragement too – that there's an abundance of emerging queer talent out there willing to entrust TLC with their writing. I really hope that the scheme incentivises people too, that the opportunity it offers spurs writers on to focus and polish and put themselves out there – even if you're not one of those ultimately selected from what is always a very strong field, you will still have that foundation on which to build. Always remember the power and value of your queer stories!
About Out on the Page

Being a queer writer is different, queer writing is different.
Out on the Page is a catalyst for change; connecting, developing and promoting LGBTQ+ writing and writers.
Out on the Page's vision is:
A world where LGBTQ+ writing in all its forms, is more visible, where LGBTQ+ writers feel less isolated and more able to be themselves.
Where the LGBTQ+ voice matters. Where publishers and others in the writing industry are more visible in their support of LGBTQ+ writing which is often underrepresented.
Where there are safe and supportive spaces for LGBTQ+ writers online and in person.
Where LGBTQ+ writers are more empowered to define their measures of success, develop the quality of their writing, engage with the business side of writing and reach their desired audiences.
About Paul Bradley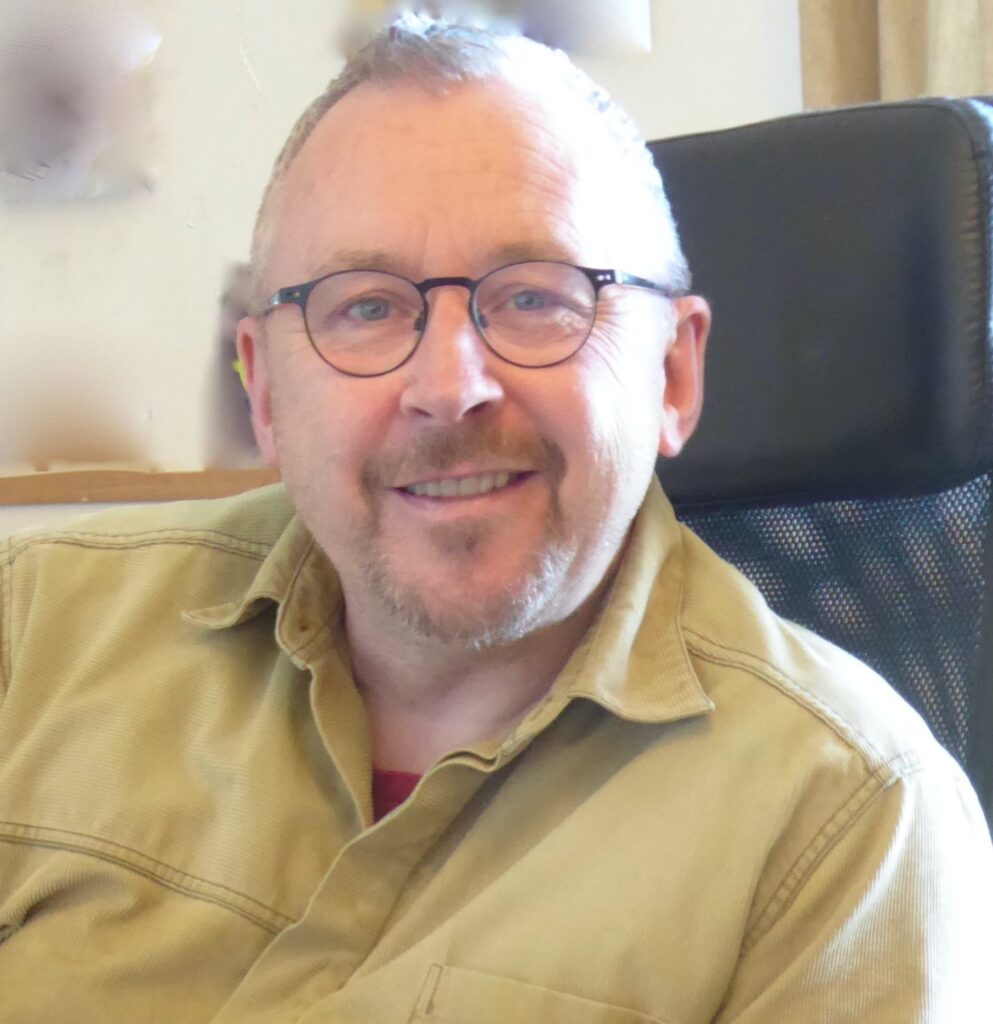 Paul founded Out on the Page in 2018 and is its Director. He has facilitated many in-person and online writing events. He wrote the successful bids for Arts Council Funding. He has been holding writer development 1:1s for the last three years with LGBTQ+ writers from across the UK and worldwide. He has built an enviable knowledge base and network of contacts very much focussed on LGBTQ+ emerging writer development. He has links into all the regional writing agencies in England and The British Council internationally. He also brings 15+years of coaching experience from the voluntary/charity sector, a Diploma in Careers Guidance and a Certificate in Counselling. He writes under the name Sam Jenks and has published short stories and art books.
How to Apply
Applications for TLC's 2022 LGBTQ+ Free Reads are open now, and will close at 9am BST on Thursday 30th June 2022. Please email  with the subject header 'Michael Langan LGBTQ+ Free Read', attaching as Word documents:
A one-page synopsis
The first 2,000 words of your manuscript
A short covering letter describing why you are applying (please mention financial eligibility if applicable)
Eligibility
Applications are welcome from any writers from the LGBTQ+ community. We are only able to accept work submitted by writers who are ordinarily resident in the UK for this initiative. Work submitted should be for adult or YA fiction or non-fiction – unfortunately we are not able to accept children's fiction, middle grade fiction, or poetry for this particular opportunity. Submitted extracts must be from the opening of the manuscript and only previously unpublished work is accepted. The full manuscript does not have to be complete at the time of submission, but you must have 15,000 words ready should you be selected. Writers selected will be informed within two weeks of the deadline. Please do not submit work currently on submission to literary agents or publishers. Please note as above that Michael reads widely, but his preferences are for literary and commercial fiction of all kinds, and historical fiction.
Applications from low-income writers will be prioritised. Applications from writers of colour and disabled writers from the LGBTQ+ community are particularly encouraged. There is no need to provide proof of low income for this particular initiative. If you need assistance with your application or have any questions, please let us know. You can email us in confidence at