How to Be A Writer… and Thrive
We're very excited to announce that tickets are available for TLC's first ever Being a Writer Festival, which will be held online June 20th – July 21st 2022. 
Join us for this unique summer event and learn how to write well, and feel well.
Across five weeks and twelve sessions, we invite you to hear from a range of inspiring speakers across the publishing and wellbeing industries. Programme highlights include a keynote by writer and activist Nikesh Shukla, sessions on writing and sustainability, joyful creativity, a publishers' roundtable, a discussion about reading culture, a debut novelists' roundtable, and creative writing Masterclasses with Dorothy Koomson, Vaseem Khan, Paul McVeigh and Monique Roffey.
All Being A Writer Festival ticket-holders are welcome to submit their work to the TLC Pen Factor Writing Competition for the opportunity to pitch your writing to a live panel of industry judges. 2022 marks 10 years of TLC Pen Factor, and as a competition it has an impressive track record for finding talent, with many of our previous finalists going on to be published – including as a direct result of meeting their agent there! TLC Pen Factor alumni include Neema Shah, Guinevere Glasfurd, Adam Sharp, Abi Daré, Jeremy Gavins, and Lizzie Damilola Blackburn.
As you will have noticed, it's called the Being A Writer Festival, but there's absolutely no need to be a member of the platform to attend (you would, of course, be welcome!). Tickets are available to both members and non-members, though if you are a member you'll be able to take advantage of a hefty discount. To make things as accessible as possible, there is the option either to buy an access-all-areas Festival Pass covering all twelve sessions, or Create Your Own Ticket (selecting your individual sessions of choice) for TLC's Being a Writer Festival on this page. Unable to attend the Festival in real-time? You can buy a Digital Ticket* which allows post-festival access to all event recordings for a 30-day period. (*This ticket does not include access to the Masterclasses or entry to the TLC Pen Factor Competition).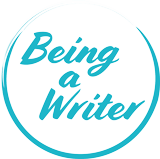 Not already a Being a Writer member? Sign up here.
Being a Writer Member Festival Pass: £60

General Sale Being a Writer Festival Pass: £99
Digital Ticket: £30 for Members and non-Members.
Individuals sessions and Masterclasses priced separately.
Being a Writer Festival Programme
Keynote – 4pm, Monday 20th June 2022
How to Be a Writer with Nikesh Shukla
Festival Orientation and Q&A – 11am and 4pm, Tuesday 21st June 2022
Join Team TLC for an informal orientation around the upcoming Festival Programme. These sessions will not be mandatory, but might be helpful to attend if you aren't confident on Zoom.
Cultivate a Creative Mindset – 7pm-8:30pm, Thursday 23rd  June 2022
Psychotherapist Dawn Estefan has worked on both sides of the creative industries, and specialises in therapeutic work with creative minds. She shares her insights into how to combat the inner critic and prepare the ground for creativity.
Confessions of a Debut Author – 7pm-8:30pm, Tuesday 28th June 2022
Novelist Chloe Timms hosts a roundtable of debut authors, talking candidly about their hopes, fears, and what they've learned on the journey. Featuring Aneesa Marufu, author of YA novel The Balloon Thief, Saara El-Arifi, author of adult fantasy novel The Final Strife, and Laura Price, author of commercial novel Single Bald Female.
Publishing (Room) 101 – 7pm-8:30pm, Thursday 30th June 2022
What do publishers actually do? Speakers from a range of departments share their typical working day with us, their hopes for the future of publishing, and most importantly, the things they'd put in the bin if they were in charge. Hosted by Katie Packer, Senior Commissioning Editor at Headline and with Katie Espiner (CEO, Hodder & Stoughton and Orion), Kemi Ogunsanwo (The Good Literary Agency), Akua Boateng (Marketing Manager, Bloomsbury), and Rachael Jones (Digital and Online Sales Executive, Hachette).

Joyful Environmentalism – 7pm-8:30pm, Tuesday 5th July 2022
How to Live (and Write) More Sustainably and consciously as a writer, reader, and human being. With the joyful environmentalist herself, writer, broadcaster and public speaker Isabel Losada.

Creativity Incubator – 7pm-8:30pm, Thursday 7th July 2022
An interactive, joyfully facilitated workshop to help you on your way to better creative habits. This session has been designed to accommodate for energy- and mobility-limiting conditions and is led by poet and creative facilitator Khairani Barokka.

The Reading Nook – 7pm-8:30pm, Tuesday 12th July 2022
Hosted by Octavia Bright, a range of special guests share the work they do to promote reading culture from the point of view of literacy, diverse voices, wellbeing and reading for pleasure, explore why it's important, and share their most treasured reads. With Gemma Jolly (Head of Health and Wellbeing, The Reading Agency), Joshua Seigal (poet, performer, reading advocate) and Habiba Desai (publisher, Fox & Windmill).
TLC Pen Factor Prizegiving – 7pm-8:30pm, Thursday 14th July 2022
TLC's annual creative writing competition, judged by a glittering panel of literary agents and with a suite of prizes. Judges: Rhea Kurien, Jamie Cowen, and Rachel Yeoh. 
TLC Masterclasses
Join some of the most respected writers in the world as they give Masterclasses on aspects of writing craft as part of the festival.
Dorothy Koomson on Character, 11am-1pm, Tuesday 19th July 2022
Vaseem Khan on Plot and Pace, 4pm-6pm, Tuesday 19th July 2022
Paul McVeigh on Place, 11am-1pm, Thursday 21st July 2022
Monique Roffey on Voice 4pm-6pm, Thursday 21st July 2022
About the TLC Pen Factor


The TLC Pen Factor Writing Competition is a competition for new, unpublished writing across fiction and non-fiction, open exclusively to Being A Writer Festival ticket-holders. Now in its tenth year, the competition started as an adjunct to TLC's Writing in a Digital Age Conference in 2012, later becoming part of our popular Writers' Day, held at the Free Word Centre in London. With this brand new offer, we have gone fully virtual, welcoming an even bigger audience, and continuing to showcase the work of talented writers with our live pitch session.
As a competition, TLC Pen Factor has an impressive track record for finding talent, with many of our previous finalists going on to be published – including as a direct result of meeting their agent at the event! You can read about how entering (and subsequently winning) resulted in Lizzie Damilola Blackburn landing a two-book deal with Viking here. Previous winners and finalists include Neema Shah, Guinevere Glasfurd, Adam Sharp, Abi Dare, and Fawzia Kane.
The TLC Pen Factor has been generously sponsored in previous years by Kobo Writing Life, IngramSpark, and Byte the Book. Prizes have included editorial feedback from The Literary Consultancy, digital marketing consultancy, web presence consultations, free one-day writing retreats, membership to various writing organisations, and free e-reading devices. This year's prize will be announced ahead of the start of the Festival.
TLC Pen Factor Key Details
The deadline for submission is 9am BST Monday 13th June 2022.
TLC Pen Factor Judges for 2022 are Rhea Kurien (Orion), Jamie Cowen (The Ampersand Agency), and Rachel Yeoh (Madeleine Milburn).
Full entry guidelines and Ts & Cs will be sent to paying ticketholders once you purchase your Festival Pass, or Individual Session Tickets. You must be a Being a Writer Festival ticketholder and able to attend the TLC Pen Factor Live Pitch on Thursday 14th July 2022 in order to enter the TLC Pen Factor Writing Competition.
Accessibility note
The Festival will be hosted online via Zoom links, which will be sent the day before each event to ticketholders, and requires an internet connection to attend. If you need to use a telephone to dial in, we can provide a separate link for you.
You do not need to be physically fit or able-bodied to participate in the Festival.
Captions will be accessible via the Zoom Closed Captioning function. 
The keynote will be live-captioned by StageText.
Some sessions may include presentation material which may not be accessible to reading devices for the visually impaired. Please contact us if you require descriptions for visual materials to be sent to you in advance.
If you would like to attend this event and have any additional access questions, please email us at to discuss.