TLC Free Reads recipient and friend, Akeem Balogun has released his debut short story collection, 'The Storm'  on Okapi Books, a new press which he has co-founded with Brett Hackett and Nathan Stacey.
Akeem is a long-time friend of TLC, having first been awarded an Arts Council-funded Free Read via Wasafiri in 2015. After receiving feedback on his stories from TLC Reader Ray Robinson, he then went on to have a couple more reads with Ray, and some final reads with Jonathan McAloon before compiling his short stories into a collection.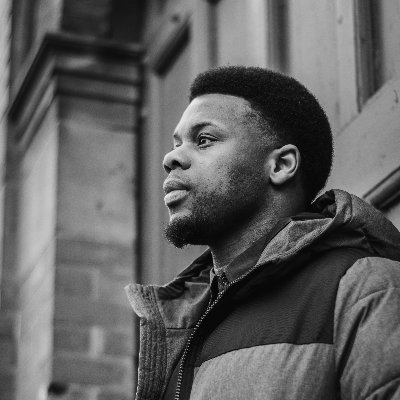 We're thrilled for Akeem, as he sends his debut collection 'The Storm' into the world, that he has decided to explore the world of publishing at the same time. The book was published on October 19th 2020.
We asked Akeem to tell us a bit more about Okapi Books and 'The Storm', as well as his involvement with TLC over the years:
"2015 is when I began writing the first stories that would become The Storm. Towards the end of that same year, I was awarded a Free Reads from The Literary Consultancy after submitting to a competition with Wasifiri. My reader was Ray Robinson, and through his feedback I learned how to unite the stories as one piece, making it a collection. I went through this process with him multiple times over the next couple years in order to refine the book, eventually having a final assessment by Jonathan McAloon before the manuscript was then edited by Hannah Grego.
How The Storm ended up being published by Okapi Books begins In 2011/12, when I was studying creative writing at Edge Hill University. While there, I made friends with like-minded young writers. Many of us wanted to create stories that were written and produced in an original fashion and which appealed to infrequent readers; our families, our friends and our respective demographics. I shared these thoughts closely with Brett Hackett, another writer, and we spoke often about how we could publish our work. After leaving university, those ideas quietened, and I continued to write stories, having them appear in different publications, writing stories for projects with the likes of Found Fiction and Festival of the Mind, and more recently becoming a finalist for the David Higham Associates open day.
When I had finished The Storm in 2019, I had a list of publishers who I wanted to submit it to. I talked to several friends about the book, including Brett and Nathan Stacey, and later Jade Yiu. And again, we spoke about what we would do creatively with the collection in a world where we were publishing it. As these discussions continued, it made sense to create Okapi Books. Soon after reaching this decision, I received positive interest in the collection from an excellent London based publisher, but by then we were determined to use The Storm as an opportunity for Okapi Books to learn the ins and outs of publishing, so it was better prepared to publish other writers with a similar ethos in the future."
'The Storm' by Akeem Balogun is available to buy now from Okapi Books: https://okapibooks.com/books/the-storm