September 7th-13th at Casa Ana, with Romesh Gunesekera
TLC will be returning to the idyllic Casa Ana in Spain in September 2019 for its annual writing holiday, with workshops led by the acclaimed, and Booker-shortlisted, Romesh Gunesekera. TLC Literary Adventures offers an environment where inspiration and improvisation meet. You will have access to world-class teaching, get a chance to work, read, listen, learn and relax in a stunning setting which will open the mind and senses. Groups are limited to a maximum of 12 to ensure optimum learning time and progression through ongoing writing projects. Our Literary Adventure has sold out each year, and has been recommended by the Observer, and the IAm website. For detailed information, including a full itinerary, pricing and booking details, please click here.
"From the gorgeous rustic homeliness of Casa Ana, to the silent majesty of the mountain location, to the relaxed yet organised structure of the week, the TLC Literary Adventure met and then exceeded my expectations.  A week of inspiring tuition, meeting other writers, walking, local culture and of course writing – and the break from the demands of the regular life – was just what my literary mojo needed." 
To reserve a place now, please email with your room preference. A deposit payment of £100 is required to secure your room. Please check room availability before booking. 
2019 Tutor, Romesh Gunesekera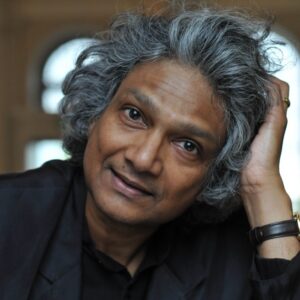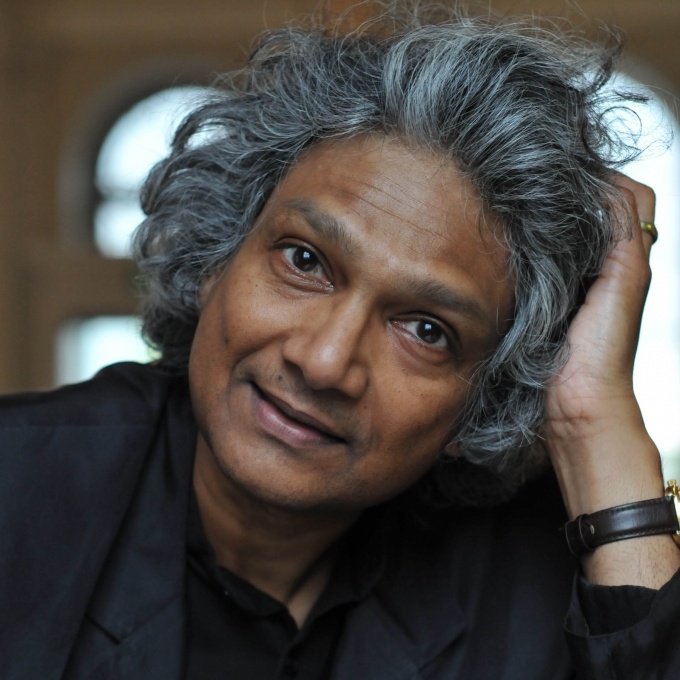 Romesh Gunesekera was born in 1954 in Colombo, Sri Lanka. He grew up in Sri Lanka and the Philippines, moving to England in 1971. He gained an Arts Council Writers' Award in 1991. His first book, Monkfish Moon, a collection of short stories reflecting the ethnic and political tensions that have threatened Sri Lanka since independence in 1948, was published in 1992
Monkfish Moon, a collection of short stories reflecting the ethnic and political tensions that have threatened Sri Lanka since independence in 1948, was published in 1992.
Reef (1994), his first novel, won a Yorkshire Post Book Award (Best First Work) and was shortlisted for both the Booker Prize for Fiction and the Guardian Fiction Prize. The book is narrated by a young Sri Lankan boy named Triton who is sent to work for a marine biologist, Mister Salgado. Forced to leave Sri Lanka by the worsening political situation, they move to London where Triton opens a restaurant.
The Sandglass (1998), his second novel, centres on the character of Prins Ducal, a Sri Lankan businessman, and his search for the truth about his father's death. It was awarded the inaugural BBC Asia Award for Achievement in Writing and Literature. His novel, Heaven's Edge (2002), is set on an island in the near future.
His latest works include The Match (2006), The Prisoner of Paradise (2012) and Noon Tide Toll (2013).
Romesh Gunesekera lives in London, but travels widely for festivals, workshops and British Council tours. In recent years he has held writing residencies in in Hong Kong, Singapore and Denmark, and in 2004 he was elected a Fellow of the Royal Society of Literature.
Casa Ana 
The beautiful Casa Ana is our working base for the week. Nestled in the Alpujarran mountain range in Spain, the house overlooks the old Silk Road, with various walking trails into the mountains from its base, the small village of Ferreirola. Casa Ana is tastefully decorated, in Moroccan style (the area is an old Moorish settlement) and has ten rooms for guests. There is wifi at the house, and there is a patio and a study room, as well as a small guest kitchen. TLC will have exclusive use of the house for the week. We are around a 15-20 minute walk from the next village. Unfortunately this holiday is not suitable for those who have severe mobility issues. Two chef-cooked three-course dinners are included in the price, and other nights we walk as a group to nearby restaurants for paella, pizza, and vegetarian French and Hungarian-inspired cuisine.