September 15th-21st at Casa Ana, with Tom Bromley
TLC will be returning to the idyllic Casa Ana in Spain in September 2018 for its annual writing holiday, with workshops led by novelist and tutor Tom Bromley. TLC Literary Adventures offers an environment where inspiration and improvisation meet. You will have access to world-class teaching, get a chance to work, read, listen, learn and relax in a stunning setting which will open the mind and senses. Groups are limited to a maximum of 12 to ensure optimum learning time and progression through ongoing writing projects. Our Literary Adventure has sold out each year, and has been recommended by the Observer, and the IAm website. For detailed information, including a full itinerary, pricing and booking details, please click here.
To reserve a place now, please email with your room preference. A deposit payment of £100 is required to secure your room. Please check room availability before booking. 
2018 Tutor, Tom Bromley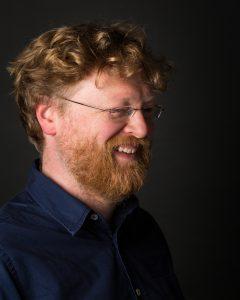 Tom Bromley is an author, ghostwriter, editor and creative writing tutor. He is the author and co-author of ten works of both fiction and non-fiction: the novels Crazy Little Thing Called Love and Half a World Away; the Dead on Arrival series of crime books writing as Thomas Black; the non-fiction memoirs All in the Best Possible Taste and Wired For Sound; and the pop-culture books We Could Have Been The Wombles, Rock and Pop Elevens, The Encyclopedia of Guilty Pleasures and Shopping While Drunk. Tom is also the internationally bestselling ghostwriter of a further fifteen titles: he has worked with pop-stars, politicians, Premier League footballers, soldiers, sporting champions and television celebrities on their memoirs, and on books about subjects ranging from economics to Tolkien.
A former commissioning editor and publisher at Little, Brown and Pavilion, Tom has commissioned and edited over 100 titles. A long-standing reader and mentor for The Literary Consultancy, Tom also works for the Faber Academy, where he teaches the online Writing a Novel and Work in Progress courses, and wrote/teaches the short courses on Plot, Character, Setting and Reading Like A Writer. He is Director of Fiction at the Professional Writing Academy, where he teaches courses of Writing Crime and Finding Your Voice: Exploring Genre. Students who have gone on to get publishing deals include Joanna Cannon, Aoife Clifford, Asia Mackay, Jo Furniss and Katherine Debona.
In 2017, Tom was Festival Director of the inaugural Salisbury Literary Festival. A festival for readers and writers, it included authors Philippa Gregory, Sarah Winman, Gail Honeyman, Barney Norris and Kristina Stephenson, and events to celebrate the work of William Golding and Terry Pratchett.
Casa Ana 
The beautiful Casa Ana is our working base for the week. Nestled in the Alpujarran mountain range in Spain, the house overlooks the old Silk Road, with various walking trails into the mountains from its base, the small village of Ferreirola. Casa Ana is tastefully decorated, in Moroccan style (the area is an old Moorish settlement) and has ten rooms for guests. There is wifi at the house, and there is a patio and a study room, as well as a small guest kitchen. TLC will have exclusive use of the house for the week. We are around a 15-20 minute walk from the next village. Unfortunately this holiday is not suitable for those who have severe mobility issues. Two chef-cooked three-course dinners are included in the price, and other nights we walk as a group to nearby restaurants for paella, pizza, and vegetarian French and Hungarian-inspired cuisine.