TLC is thrilled to announce the tutor for its Guardian-recommended 2017 Literary Adventure 2017, award-winning novelist and creative writing tutor Lesley Glaister. Lesley will be joining us September 16th – 22nd 2017 at the beautiful Casa Ana in the Alpujarra region of Spain. Groups are limited to a maximum of 12 writers, to allow writers the creative space and freedom to help develop their projects in a focussed a and supportive environment. The retreat is open to writers of fiction and memoir with works in progress.
TLC Literary Adventures offers an environment where inspiration and improvisation meet. You will have access to world-class teaching, get a chance to work, read, listen, learn and relax in a stunning setting which will open the mind and senses. The retreat will include daily workshops, free writing time, readings, and optional trips to the nearby market and a walk in the mountains. There will also be a publishing talk led by TLC Editorial Services Manager Aki Schilz, who will be on hand through the week, in order to help you get to grips with the market, and for tips on pitching your work to agents and publishers. The week will end with a series of short, focussed one-on-one sessions, and a chance to share work written during the week with your fellow writers. Daily breakfasts, lunches, two three-course chef cooked dinners at Casa Ana, and accommodation are included in the ticket price. A full programme including details on accommodation, location and booking can be found here, or you can email us directly: .
2017 Tutor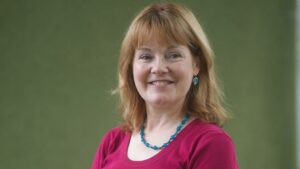 Lesley Glaister is a British novelist, poet and playwright. She has written 13 novels, one play and numerous short stories and radio plays. She is a lecturer in Creative Writing at the University of St Andrews, and is a regular contributor of book reviews to the Spectator and The Times.
Glaister's first novel, Honour Thy Father (Bloomsbury, 1990) won the Somerset Maugham Award and a Betty Trask Award. Now You See Me was shortlisted for the Orange Prize for fiction in 2002, and Easy Peasy was shortlisted for the Guardian Fiction Award 1998. Her first play, Bird Calls, was performed at the Crucible Theatre, Sheffield, in 2003. Her latest novel, Little Egypt, was published by Salt in 2014 and was named the Sunday Herald Book of the Year 2014.
Glaister is a Fellow of the Royal Society of Literature. She is currently writer in residence at the University of Edinburgh.