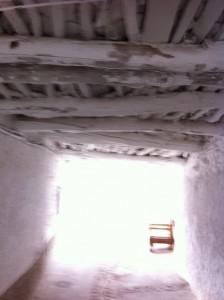 Literary Adventurer Lindsay Waller Wilkinson joined TLC at Casa Ana for the second week of our writing holiday. In her blog she writes "I feel like a tap that has been lying dormant, neglected, for a long time. It has just been turned on and at first the water runs impure, a dirty brown. I know that I have to write it out, write through it and gradually there will be a cleansing, the quality will improve as I learn. I said- I am here to learn the craft of writing. I believe there is a craft and much can be learnt. I now understand there is also a craft in reading. Thank you Jacob."
During her week abroad this April, Lindsay participated in writing courses led by Jacob Ross. Jacob Ross is a regular TLC reader and adventures tutor and also teaches the TLC Masterclass at Free Word in London.
TLC is delighted to hear that the experience was inspiring for Lindsay and hope to recreate an equally stimulating Literary Adventure next April.