Events Archive
WRITING IN A DIGITAL AGE: THE LITERARY CONFERENCE
Between 2012 and 2016, The Literary Consultancy hosted ground-breaking and essential events for writers and those working with them, to catch up on the very latest in thinking in the book publishing world. The inaugural Writing in a Digital Age Conference in 2012 was the first UK digital conference aimed directly at writers. It featured more than 30 writers, journalists, publishers, literary agents and digital pioneers over three days of high-level panels and talks, programmed by The Literary Consultancy in collaboration with Amphora Arts. The Conference evolved in 2015 and the Writing in a Digital Age format was amended to be more forward-facing and writer friendly, with panels, practical skills workshops and an essential Industry Snapshot by Nielsen Book during the day, and an evening of networking with the TLC Pen Factor Writing Competition prize-giving and live pitches to agents and publishers.

"TLC has always supported the best kind of writing, and access for everybody to the best kind of editing."

Kate Mosse, award-winning novelist
The first 're-formatted' Literary Conference was produced in 2015 in partnership with Byte the Book, followed by a special 2016 20th Anniversary Conference in two parts in association with Free Word Centre and with partners Writers' Centre Norwich, Apples and Snakes, English PEN and FMcM, plus print sponsors IngramSpark who provided delegates with print copies of our first TLC Press title (a thesis by TLC co-Founder and Director Rebecca Swift), and a souvenir booklet featuring blogs to the themes 'What's Your Story?' and 'The Book Inside' by international writers from India, Eritrea, China and Russia. We will continue to partner with organisations we feel are serving the writing community in ways we feel are relevant, useful and exciting across all platforms.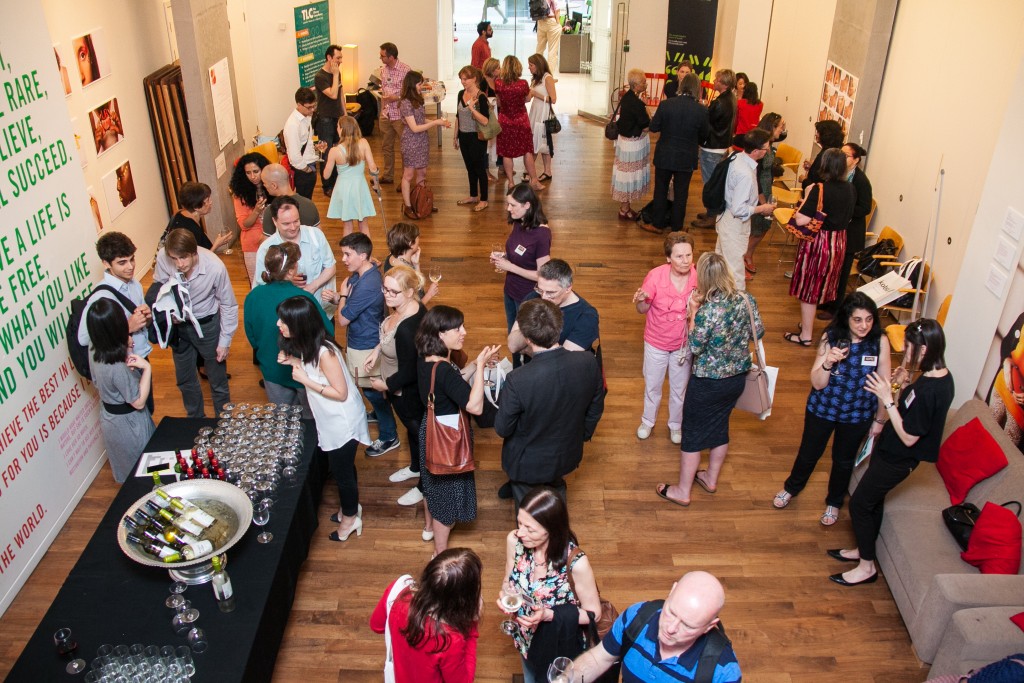 WRITERS' DAY
Following the first Writers' Day in 2016, TLC continued to host a dedicated annual Writers' Day Between 2017 and 2021 as our main summer event for writers. The events featured a mixture of practical writing craft workshops and seminars, along with insightful talks and invigorating keynotes from some of the best and brightest of the publishing industry. Writers' Day was a space for writers to develop their knowledge of the industry, and learn more about specific areas of being a writer that they may not have previously had knowledge of. Everything from how to structure a novel, to building a writer platform, to the relationship between a writer and their agent was covered at these special events. In 2021, during the coronavirus pandemic, we shifted the Writers' Day online for the first time ever, hosting almost 200 writers at virtual panel events and workshops throughout the day.
---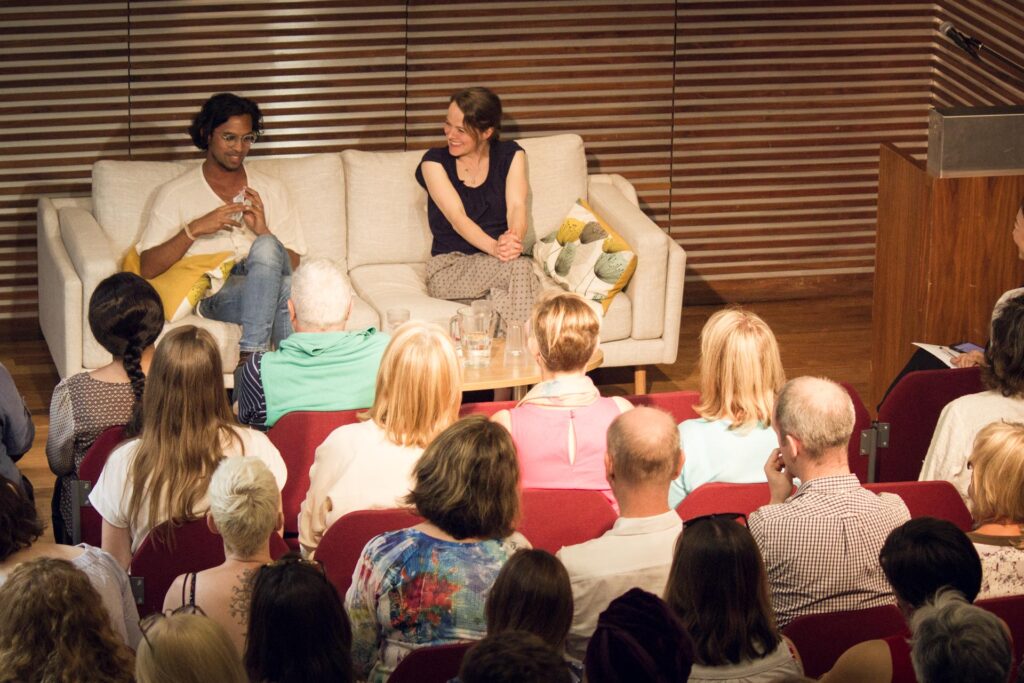 We are proud to have hosted some of the most exciting names in the books, media and technology industries at the Literary Conference since its inception in 2012, and at Writers' Day between 2016 and 2021. Previous speakers include Kate Mosse, Audrey Niffenegger, Elif Shafak, Hari Kunzru, Cory Doctorow, Margaret Busby, Lemn Sissay, Claire Armitstead, Max Porter, Rowan Hisayo-Buchanan, Winnie M Li and a whole host of names from the publishing industry as well as representatives from a wide range of organisations working in literature, frompublishing houses (HarperCollins, Penguin Random House, And Other Stories, Profile Books, Penned in the Margins) and literary agencies (Curtis Brown, Blake Friedmann, Conville & Walsh) to digital platforms for readers and writers (Unbound, NetGalley, The Pigeonhole, Audible) many of whom have introduced their industry-changing models our events.
TLC Pen Factor continues to champion writers who have gone on to find publication, and attracts entries from across the UK and beyond. A shortlist of writers is selected each year to pitch to a panel of agents and publishers 'live', and in the past has seen pitches from writers who have been shortlisted and longlisted for prizes such as, Fawzia Kane (OCM Bocas Prize for Caribbean Literature), Guinevere Glasfurd (Costa First Novel Award), Piers Alexander (WHSmith Fresh Talent), Neema Shah (published with Pan MacMillan 2021) and Lizzie Damilola Blackburn (published with Penguin 2022).
To find out more about TLC's current Events programme, including those hosted on our member-only Being a Writer platform, please click here.