It's been a whole year since I started working at The Literary Consultancy and I'm in awe at just how quickly it's gone. Time really does fly when you're having fun – no, my manager is not looking over my shoulder and making me type this. When I applied for the role of Editorial & Marketing Assistant with TLC, it was a snap decision which brought something truly incredible my way and the last year has been one that shaped me, my career and my aspirations. Here are just a few thoughts on my time at TLC so far.
No two days are the same at TLC and while sometimes it can feel like nothing gets crossed off my to-do list, I honestly wouldn't have it any other way. My favourite thing about my role is the variety involved – from clients and their work, to what they need from us to further their writing journey, it's always a whirlwind of excitement and creativity. There are so many things to get stuck into whether it be a client who's looking for a manuscript assessment, promoting an incredible event on social media (and then getting to attend it!) or co-ordinating Free Reads that come from our wonderful regional writing partners – there's always something in the works!
You don't have to be published by a big name to be considered a writer. You became a writer the minute you put your pen to paper.
Perhaps the most satisfying thing for me is guiding a writer through the process of a manuscript assessment; it starts with a simple enquiry in an email on a Monday morning – one where they're uncertain about what to do with their work and are unsure of how we can help. I thoroughly enjoy talking them through what we do and then receiving their work, seeing it allocated to an editor and then later hearing that they've emailed again with glowing feedback informing us that their report was incredibly helpful and just what they needed to further develop their writing as well as their confidence as a writer. And when they return to request another service or just simply update us regarding their process? Well, that's just the BEST because it means that in some way, we've been a part of their writing journey and have proved to be a great resource for them. The relationships we have with our clients and team of editors are integral to our success and building on these existing relationships while carefully curating new ones opens up a world of possibilities for the future and fills me with excitement for what's to come.
I think what has surprised me the most during my time at TLC is just how many writers experience the same feelings when they're on their writing journey. From personal experience, and from interacting with writers throughout my career so far, I know that the act of writing can be a very isolating thing and while it's easy to fall down the rabbit hole of doubt and despair, I think it's important to remember that you're doing something you enjoy (I hope) and that there are loads of people going through the exact same thing that you are. If you can, I recommend finding and joining a group that works for you and just networking in general so that there's a constant reminder that you're not alone and sometimes the imposter syndrome, writer's block and days of not managing to put pen to paper at all are completely normal, and healthy even. One of the most beautiful things about the writing world is the power it has to bring people together and create a community. Despite writing different stories across various genres, formats and styles, remember that you have more in common with one another than you think.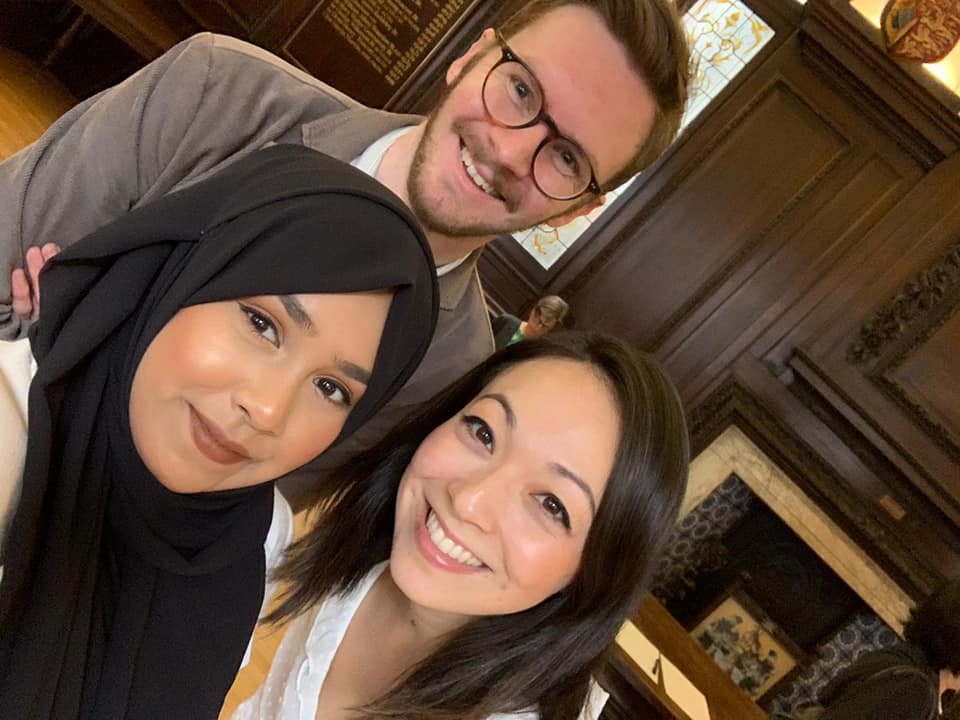 I've only worked with books for around two years but in the very early stages, I thought that the traditional route of publishing was the only way forward and I am pleased to say that I was VERY wrong. Success with writing is not at all linear and does not follow one particular formula. It took me a while to learn that self-publishing is just as great as any other route and for some writers, better. It's far more popular than I initially thought and proves to be a great milestone for any author. Many TLC clients have gone on to either self-publish or get picked up by a small press or indie publisher and that excites us just as much as anyone who is traditionally published. As mentioned earlier, the variety in this role is what I love and to see people just making progress with their work in some way or another is brilliant! You don't have to be published by a big name to be considered a writer. You became a writer the minute you put your pen to paper.
Well, that's what my year at TLC has looked like. I've had an amazing time so far and I feel very lucky to be able to do something I love every day with the best team in the world. Here's to having a bigger and better second year; to more manuscript assessments, more mentoring, more social media shenanigans, more events and more of you – the writers!