TLC Pen Factor Writing Competition
Only ticket-holders for Writers' Day 2020 are eligible for entry to the TLC Pen Factor Writing Competition. Further details and entry information will be sent within one week of ticket purchase. 
The TLC Pen Factor Writing Competition is a competition for new, unpublished writing across fiction and non-fiction, open exclusively to Writers' Day ticket-holders. The Prize attracts entries from across the UK and beyond, and has been generously sponsored in previous years by Kobo Writing Life, IngramSpark, and Byte the Book. Prizes have included up to a year's editorial support from The Literary Consultancy, digital marketing consultancy and advice, web presence consultations, free one-day writing retreats, an all expenses paid author photo shoot, and free e-reading devices. A shortlist of writers is selected each year to pitch live to an expert panel of agents for feedback. Previous judges include Patrick Walsh (Conville & Walsh), Tom Witcomb (Blake Friedmann), Hellie Ogden (Janklow & Nesbit) and editor of runaway bestseller Gone Girl Kirsty Dunseath (Orion).
"IF THE TLC PEN FACTOR DIDN'T EXIST, YOU'D HAVE TO INVENT IT. THE OPPORTUNITY FOR AN UNPUBLISHED NOVELIST TO SHOW THEIR WORK TO AN AUDIENCE OF FELLOW WRITERS, LITERATURE FANS, AND – MOST TERRIFYING OF ALL – INDUSTRY EXPERTS, IS AN INVALUABLE ONE. PERSONALLY, WINNING THE TLC PEN FACTOR 2015 HAS GIVEN ME A CONSIDERABLE AND TIMELY BOOST AS MY NOVEL BEGINS TO MAKE ITS WAY INTO AGENTS' INBOXES."

James O'Neill, TLC Pen Factor winner 2015, Sturgeon Landing
"WINNING PEN FACTOR HAS GIVEN ME A TREMENDOUS BOOST, AS I KNEW I WAS UP AGAINST SOME VERY TOUGH COMPETITION ON THE SHORTLIST. THE EXPERIENCE WAS A GOOD ONE, AND TREMENDOUSLY AFFIRMING. I HAD COMPLETE STRANGERS COME UP TO ME AFTERWARDS AND TELL ME HOW MUCH THEY ENJOYED THE READING. THE COMPETITION WAS WORTH ENTERING JUST FOR THAT."

Guinevere Glasfurd, TLC Pen Factor winner 2014, The Words in My Hand (Two Roads Books)
TLC Pen Factor winners and shortlisted writers have gone on to secure book deals (Guinevere Glasfurd, The Words In My Hand, Two Roads Books), be selected as a WH Smith Fresh Talent (Piers Alexander, The Bitter Trade) and be featured on prestigious international prizelists (Fawzia Kane, OCM Bocas Prize for Caribbean Literature).
"WINNING [TLC PEN FACTOR] WAS LOVELY, OF COURSE – BUT IT WAS THE CHANCE TO READ ALOUD THAT FELT LIKE THE PRIZE."

Piers Alexander, TLC Pen Factor winner 2013, author of The Bitter Trade
TLC Pen Factor Writing Competition 2020
The TLC Pen Factor Writing Competition is for previously unpublished works of full-length fiction/non-fiction. Five finalists are selected to pitch their work 'live' in the main hall to a panel of judges at the Writers' Day.
All Writers' Day 2020 ticket-holders are eligible to enter their unpublished writing into the TLC Pen Factor Writing Competition.
The prize list below refers to the 2019 TLC Pen Factor Prize. The Prizes for the 2020 Competition will be announced soon. 
Due to the generous support of  TLC Pen Factor partners, we were able to offer the following prize package, to the winner of the TLC Pen Factor Writing Competition 2019:
The Future BookShelf
A book bag of five selected titles from authors including Colson Whitehead, Rowan Hisayo Buchanan, Andrea Levy, Stieg Larsson, and Candice Carty-Williams.
Spread the Word
1 Year Membership to 'London Writers' Network'. Benefits include discounts on workshops, events and masterclasses and networking events. (worth £25)
Royal Society of Literature
1 Year Membership to Royal Society of Literature. Benefits include free attendance to all RSL events, subscription to members magazine and an invitation to RSL's Summer Party. (worth £50)
Writing Magazine 
1 Year digital subscription to Writing Magazine. (worth £38.99)
Head & Heart
1.5 hour consultation with publishing expert Lucy Llewellyn to take you through the practicalities of book production, design and printing processes. (worth £112.50)
CreateThinkDo
x2 Two-hour marketing mentoring sessions with co-founder Yen Ooi, to help you think about your creative vision, and how to approach marketing your book and yourself. (worth £250)
National Book Token (£50)
Writers & Artists Yearbook
A copy of the 2018 directory (£17)
Plus one year's editorial support from TLC, including a full manuscript assessment (ave. value £600), a one-month digital showcase platform for the work, and an invitation to an in-house day at our base, Free Word, with a literary agent and publisher.
Our four finalists will receive two Future Bookshelf titles each.
How to Submit
Full submission guidelines will be issued once you have booked a ticket for Writers' Day 2020. The below is a summary of key points.
The work entered must be an original work of full-length fiction or non-fiction, in English. All genres are permitted. No short stories or poetry.
The work cannot have been previously published by an advance-paying publisher (i.e a publisher who pays you an advance to publish your work)
You must be a TLC Writers' Day ticket-holder and able to attend the Writers' Day in order to enter your work to this competition
The judges' decision re: longlist, shortlist and the overall winner is final
TLC Pen Factor Showcase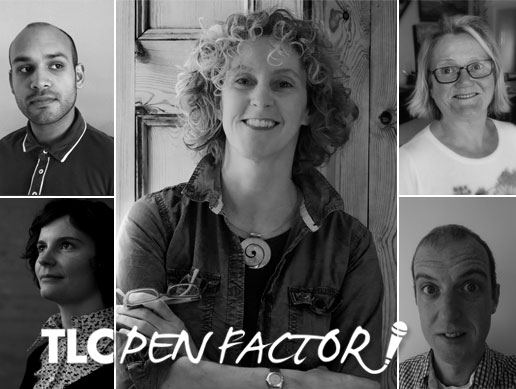 TLC Pen Factor 2016 Winner:
Kerry Lawrence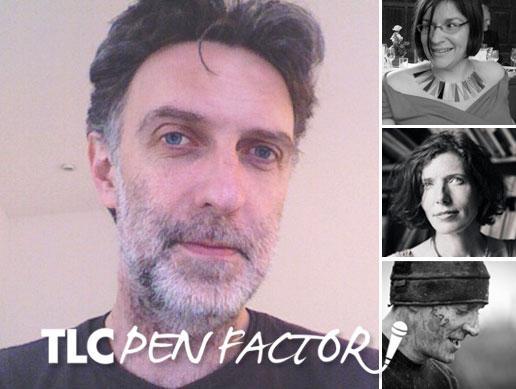 TLC Pen Factor 2015 Winner:
James O'Neill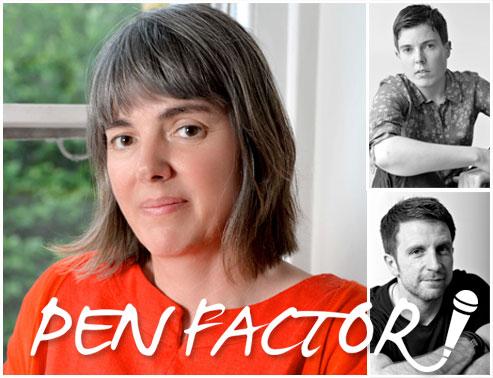 TLC Pen Factor 2014 Winner:
Guinevere Glasfurd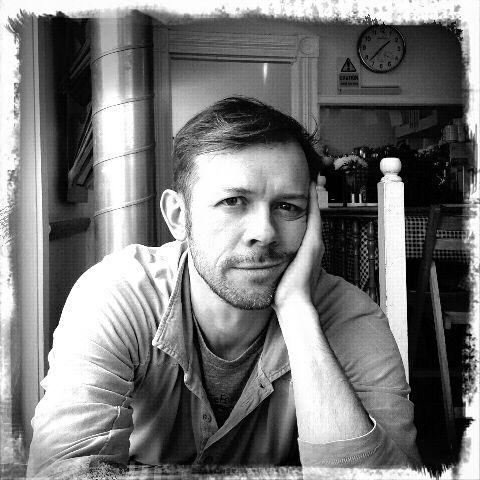 TLC Pen Factor 2013 Winner:
Piers Alexander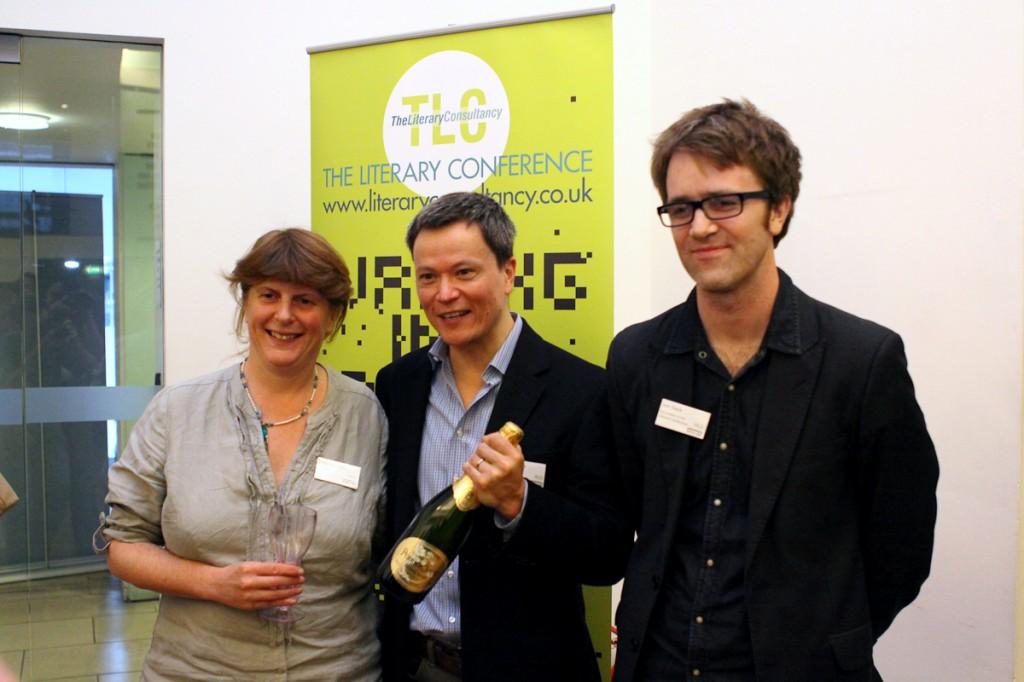 TLC Pen Factor 2012 Winner:
Nicholas Lim