Conference Partners
Since its inception in 2012, The Literary Conference has partnered with organisations we feel are serving the writing community in ways we feel are relevant, useful and exciting across all platforms. Previous Literary Conference partners and associates include the Arvon Foundation, the Royal Society of Literature, The Literary Platform, the Alliance of Independent Authors, Commonwealth Writers, The Guardian, epubli, English PEN, Writers' Centre Norwich, Apples and Snakes, FMcM and Free Word.
Partners and Associates
The Alliance of Independent Authors is a global, nonprofit collective of independent self-publishing writers. They invite writers to join together in a spirit of mutual co-operation, empowerment and service to the reading and writing community. As well encouraging ethics and excellence in writing, printing, publication and promotion, our aim is to promote, support, advocate for and advance the interests of independent, self-publishing authors.
Amphora Arts is a production company specialising in literature and the arts. We're passionate about cultural projects which bring literature to life whether through live events, online or digital, and into diverse communities: to teach, inspire, and to offer a new approach. We've worked with some of London's most iconic and artistic venues across London including the British Library, Shakespeare's Globe, Bush Theatre, British Museum, Stationers' Hall and Kings Place, and in dozens of the capital's schools through our educational outreach programme.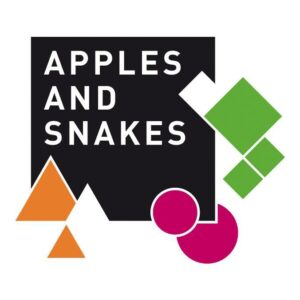 Apples and Snakes is England's leading organisation for performance poetry and spoken word, with a national reputation for producing exciting, engaging and transformative work in performance and participation.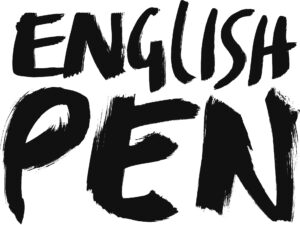 English PEN is the founding centre of a worldwide writers' association with 145 centres in more than 100 countries. They are also a founding member of the Free Word Centre. They campaign to defend writers and readers in the UK and around the world whose human right to freedom of expression is at risk.
FMcM are a leading publishing publicity company, working with some of the UK's leading authors, brands, and organisations to develop and implement fully integrated campaigns across new and traditional media.
Free Word is an international centre for literacy, literature and free expression developing local, national and international collaborations that explore the transformative power of words. Free Word is home to six Resident organisations and has 28 associates – working with them and other partners Free Word develops a programme of public projects to explore important contemporary issues. Through conferences, debates and exhibitions, book launches, films and school programmes, Free Word promotes, protects and democratises the power of words.
Founded in 1829, The Guardian is one of the UK's leading national newspapers, with a website dedicated to its users, and a world class reputation for its literary pages.
The Royal Society of Literature, founded by George IV in 1820, celebrates and nurtures all that is best in British literature, past and present. We organise roughly twenty events a year; make awards and grants to established and emerging writers; run regular Masterclasses with the Booker Prize Foundation; and campaign on issues affecting writers; and manage a Schools Outreach Programme. At the heart of the RSL is its Fellowship, which encompasses the most distinguished authors working in the English language. One of our aims is to build bridges between our Fellows and those who enjoy their work, so that their unique talents are shared as widely as possible.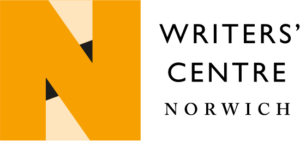 Writers' Centre Norwich is a literature development agency based in Norwich, England's first UNESCO City of Literature. Their mission is to explore the artistic and social impact of creative writing through pioneering and collaborative projects regionally, nationally and internationally. They are audience-focused and artform-led, with an agenda of excellence, engagement and experimentation.They believe that literature, creative writing, reading and literary translation can open doors to new worlds; they can liberate, entertain, challenge and transform lives.