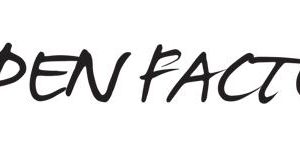 TLC Pen Factor 2017 Longlist, Shortlist, Highly Commended
June 19, 2017
The reading panel for the TLC Pen Factor Writing Competition 2017 have now finalised a shortlist, two highly commended entries, and a longlist of six honourable mentions. We were pleased to receive a high volume of extremely high quality submissions this year, and pleased too with the fantastic variety of genres, plots, premises, and styles. The imaginations of writers are clearly thriving, and we wish everyone who entered well on their writing journey.
The TLC Pen Factor 2017 reading panel was comprised of:
Sally O-J, literary editor and writing mentor
Jonathan Ruppin, books journalist, founder of the English PEN Translated Literature Book Club
Harry Gallon, novelist
Aki Schilz, TLC Director
Joe Sedgwick, TLC Editorial Services Officer
The five shortlisted writers will pitch their work this coming Saturday 24th June at our sold-out Writers' Day to a panel of live-pitch judges: Emma Paterson (literary agent, Rogers, Coleridge & White), Angelique Tran Van Sang (Editor, Bloomsbury), Crystal Mahey-Morgan (Publisher, OWN IT!) and Ed Wilson (literary agent, Johnson & Alcock). The judges will decide on a winner, who will win a writing development prize worth over £1,000.
Shortlist
Susan Angoy, Whisper of Lies
Jeremy Gavins, The Stonewalls of My Mind
Alison McCullough, The Noble Art of Letting Go
Neema Shah, Kololo Hill
Gareth Strachan, The Drunken Bricklayer
Highly Commended
Jay Fejer, Daniel in Fragments
Kate Jefford, Dr Di
Longlist
Jay A. Gee, There Comes My Heart
Emma Bamford, The Trade
Gillian Haigh, The Building
Bethan James, A Dragon Among Men
David Martin, The Saviour of Broken Flies
Gulara Vincent, Gulush 
TLC Pen Factor 2017 Partners