What Is The Literary Conference?
The Literary Conference is an essential event for writers and those working with them, to catch up on the very latest in thinking in the book publishing world. The inaugural Writing in a Digital Age Conference in 2012 was the first UK digital conference aimed directly at writers. It featured more than 30 writers, journalists, publishers, literary agents and digital pioneers over three days of high-level panels and talks, programmed by The Literary Consultancy in collaboration with Amphora Arts. The Conference has since evolved, and in 2015 the Writing in a Digital Age format was amended to be more forward-facing and writer friendly, with panels, practical skills workshops and an essential Industry Snapshot by Nielsen Book during the day, and an evening of networking with the TLC Pen Factor Writing Competition prize-giving and live pitches to agents and publishers.
"When The Literary Consultancy was founded in 1996, the publishing landscape looked totally different from how it does today. We need to keep up with the times to help writers in the best possible way, and The Literary Conference will address the questions we are all asking ourselves about the future of writing."

Rebecca Swift, TLC Director and Founder
The first 're-formatted' Literary Conference was produced in 2015 in partnership with Byte the Book, followed by a special 2016 20th Anniversary Conference in two parts in association with Free Word Centre and with partners, Writers' Centre Norwich, Apples and Snakes, English PEN and FMcM, plus print sponsors IngramSpark who provided delegates with print copies of our first TLC Press title (a thesis by TLC co-Founder and Director Rebecca Swift), and a souvenir booklet featuring blogs to the themes 'What's Your Story?' and 'The Book Inside' by international writers from India, Eritrea, China and Russia. We will continue to partner with organisations we feel are serving the writing community in ways we feel are relevant, useful and exciting across all platforms. Previous Literary Conference partners and associates include the Arvon Foundation, the Royal Society of Literature, The Literary Platform, the Alliance of Independent Authors, Commonwealth Writers, The Guardian, Amazon (KDP), and epubli. Previous TLC Pen Factor sponsors include Kobo Writing Life, Urban Writers' Retreat, CreateThinkDo, and The Curved House.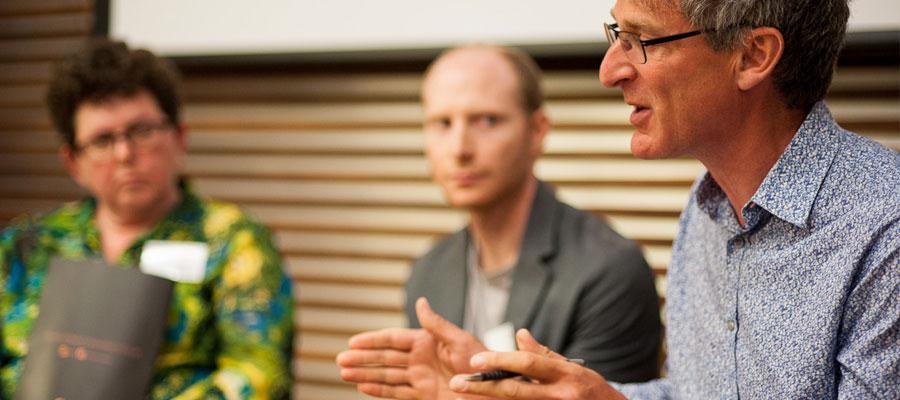 We are proud to have hosted some of the most exciting names in the books, media and technology industries at the Literary Conference since its inception in 2012. Previous speakers include Kate Mosse, Audrey Niffenegger, Elif Shafak, Hari Kunzru, Cory Doctorow, Margaret Busby, Lemn Sissay, Claire Armitstead, and a whole host of names from the publishing industry as well as representatives from a wide range of organisations working in literature, from publishing houses (HarperCollins, Penguin Random House, And Other Stories, Profile Books, Penned in the Margins) and literary agencies (Curtis Brown, Blake Friedmann, Conville & Walsh) to digital platforms for readers and writers (Unbound, NetGalley, The Pigeonhole, Audible) many of whom have introduced their industry-changing models at the Literary Conference. Plus, our Canon Tales, curated by Jon Slack of Amphora Arts, continues to bedazzle with stories from around the world by key speakers, and the TLC Pen Factor continues to champion writers who have gone on to find publication, and to be shortlisted and longlisted for prizes including the OCM Bocas Prize for Caribbean Literature (Fawzia Kane), and the Costa First Novel Award (Guinevere Glasfurd) plus selected for accolades like WHSmith Fresh Talent (Piers Alexander).
"WINNING [TLC PEN FACTOR] WAS LOVELY, OF COURSE – BUT IT WAS THE CHANCE TO READ ALOUD THAT FELT LIKE THE PRIZE."

Piers Alexander, TLC Pen Factor winner 2013, author of The Bitter Trade
The Literary Conference aims to provide up-to-the-minute information to authors, bringing the publishing industry into clearer focus, and demystifying the processes by which stories might find their way to readers, whether as printed books, e-books, or in any combination of formats, from narratives in video games to audio-enhanced material, serialised digital fiction, multimedia anthologies, and through a variety of methods, from traditional publishing methods via big or small presses to self-publishing, curated crowd-funding, e-book-first initiatives and subscription e-book models. At The Literary Consultancy we keep up with the latest developments in order to best serve our editorial clients, and we want to bring this learning directly to the writing community with The Literary Conference. We hope you will join us.