Tutors
All staff members and guests will be chosen on the grounds that they are not only excellent writers and tutors – but that they will contribute positively to a community atmosphere and are genuinely interested in helping facilitate a constructive and stimulating environment for participants.
Ring for more information on 020 7324 2563 or email info@nullliteraryconsultancy.co.uk
We can guarantee that we will be as choosy about the teams we take on our Literary Adventures as we are when it comes to picking readers for our core editorial services for writers (see our TLC Readers page)
TUTORS
Tom Bromley (2018)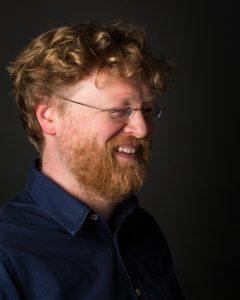 Experienced tutor, bestselling ghostwriter, novelist, and former commissioning editor in publishing. A dedicated writers' mentor. 
Tom Bromley is an author, ghostwriter, editor and creative writing tutor. He is the author and co-author of ten works of both fiction and non-fiction: the novels Crazy Little Thing Called Love and Half a World Away; the Dead on Arrival series of crime books writing as Thomas Black; the non-fiction memoirs All in the Best Possible Taste and Wired For Sound; and the pop-culture books We Could Have Been The Wombles, Rock and Pop Elevens, The Encyclopedia of Guilty Pleasures and Shopping While Drunk. Tom is also the internationally bestselling ghostwriter of a further fifteen titles: he has worked with pop-stars, politicians, Premier League footballers, soldiers, sporting champions and television celebrities on their memoirs, and on books about subjects ranging from economics to Tolkien. A former commissioning editor and publisher at Little, Brown and Pavilion, Tom has commissioned and edited over 100 titles. A long-standing reader and mentor for the Literary Consultancy, Tom also works for the Faber Academy, where he teaches their online Writing a Novel and Work in Progress courses, and wrote/teaches their shorter courses on Plot, Character, Setting and Reading Like A Writer. He is Director of Fiction at the Professional Writing Academy, where he teaches courses of Writing Crime and Finding Your Voice: Exploring Genre. Students who have gone on to get publishing deals include Joanna Cannon, Aoife Clifford, Asia Mackay, Jo Furniss and Katherine Debona.
In 2017, Tom was Festival Director of the inaugural Salisbury Literary Festival. A festival for readers and writers, it included authors Philippa Gregory, Sarah Winman, Gail Honeyman, Barney Norris and Kristina Stephenson, and events to celebrate the work of William Golding and Terry Pratchett.
Lesley Glaister (2017)
Novelist, creative writing tutor and experienced mentor. A real writers' writer
Lesley Glaister is a British novelist, poet and playwright. She has written 13 novels, one play and numerous short stories and radio plays. She is a lecturer in Creative Writing a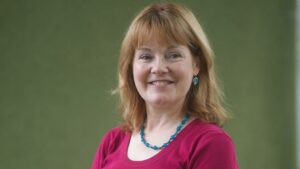 t the University of St Andrews, and is a regular contributor of book reviews to the Spectator and The Times.
Glaister's first novel, Honour Thy Father (Bloomsbury, 1990) won the Somerset Maugham Award and a Betty Trask Award. Now You See Me was shortlisted for the Orange Prize for fiction in 2002, and Easy Peasy was shortlisted for the Guardian Fiction Award 1998. Her first play, Bird Calls, was performed at the Crucible Theatre, Sheffield, in 2003. Her latest novel, Little Egypt, was published by Salt in 2014 and was named the Sunday Herald Book of the Year 2014.
Glaister is a Fellow of the Royal Society of Literature. She is currently writer in residence at the University of Edinburgh.
Jacob Ross (2016)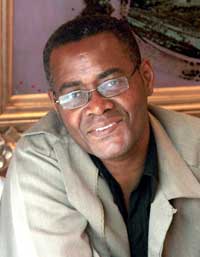 Novelist, creative writing tutor, Associate Fiction Editor at Peepal Tree Press. Editor of the groundbreaking collection, CLOSURE.
Jacob Ross was born in Grenada, and has lived in Britain since 1984. He is a poet, playwright, journalist, editor, novelist and a tutor of Narrative Craft. He is the author of acclaimed short story collections Song for Simone (1986) and A Way to Catch the Dust (1999); co-editor with Joan Anim-Addo of Voice, Memory, Ashes (1998); co-author with Kwesi Owusu of Behind the Masquerade: The Story of Notting Hill Carnival (1986); Ridin' n Risin  and Turf –  Anthologies of Short Stories with Andrea Enisuoh and editor of the Guardian Best Books-selected collection of Black British short stories, Closure (2015) with Peepal Tree Press, where he is Associate Fiction Editor.
Hailed as 'a writer of formidable technical range and emotional depth', Ross's work has been critically acclaimed internationally. He currently lectures in creative writing and international literature in England and abroad. In 2006 Jacob Ross was elected a Fellow of the Royal Society of Literature and was one of the judges of the V.S. Pritchett Memorial Prize in 2008 and the Tom-Gallon Award in 2009. His first novel, Pynter Bender, was published in 2008, and his current novel in progress, The Village Above the Wind, won an Arts Council England Award.
Shelley Weiner (2015)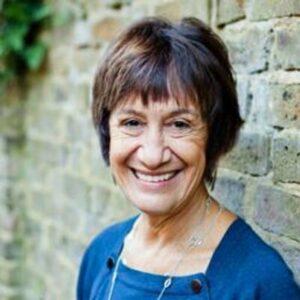 Acclaimed novelist, short-story writer and journalist with a reputation. An inspirational creative writing tutor and nurturer of new talent.

Shelley Weiner is an acclaimed novelist and creative writing tutor with many years' experience nurturing new talent. Shelley has run masterclasses for the Guardian, Faber Academy, Peirene Press and Skyros Writers' Lab, and has lectured on the Creative Writing MA at Anglia Ruskin University, as well as for Birkbeck College, the Open University, the Taliesin Trust, the British Council in Israel, and Durham University. She has also led workshops at Writers' Centre Norwich and the Cheltenham Literary Festival. Her own creative work includes the novels The Audacious Mendacity of Lily Green, Arnost, The Joker, and The Last Honeymoon, and the creative writing guides, commissioned by The Guardian, Writing Your First Novel and Writing Short Stories. Her short stories have appeared in anthologies including Winter's Tales, The Slow Mirror, Valentine's Day, Mordecai's First Brush With Love, and on BBC Radio 4. Shelley served as the Royal Literary Fund Fellow at Middlesex University and the University of Westminster, followed by her appointment as an Advisory Fellow.
Rebecca Abrams (2014)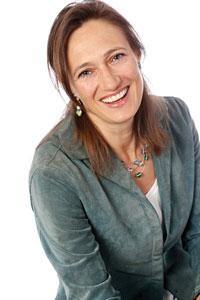 Award-winning novelist, creative writing tutor and essayist. Inspiring the best writing across fiction and non-fiction.
Rebecca Abrams is the author of both fiction and non-fiction. Her non-fiction titles include When Parents Die, a classic in its field, and Three Shoes, One Sock and No Hairbrush, the best-selling guide to having a second child. Her novel, Touching Distance, was shortlisted for the McKitterick Prize and won the Medical Journalists' Association Open Book Award (2009). An award-winning journalist, Rebecca is a former columnist on the Daily Telegraph and a long-standing reviewer for the Guardian. Born in 1963, she has lived in America and Switzerland and now lives in Oxford with her husband and two children.
Aki Schilz (Guest Tutor, Literary Adventures)
Director of The Literary Consultancy, writer, poet, facilitator. 
Aki Schilz is the Director of The Literary Consultancy, the UK's longest-running editorial consultancy for writers, providing editing services, mentoring and literary events since 1996. She is a member of the Advisory Board for the award-winning experimental publisher Penned in the Margins, and a judge for the Bridport First Novel Award and the Creative Future Literary Awards for marginalised writers. Aki is a member of the #BAMEinPublishing network, and an advocate for improved diversity, representation, and accessibility in the literature sector. She is also a prize-winning writer and editor, and co-founder of the Saboteur Award-shortlisted #LossLit digital literature project.
Rebecca Swift (Guest Tutor, Literary Adventures)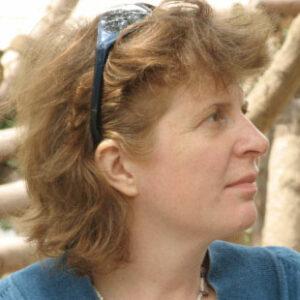 Founder of The Literary Consultancy, author and facilitator. 
Rebecca Swift worked at Virago Press where she first conceived of the idea for TLC which she co-founded with Hannah Griffiths in 1996. She has appeared at numerous literary festivals representing TLC and exploring the relationship between writers and the publishing industry. In addition she has taught poetry and life writing. Her own poetry has been published in Virago New Poets, Vintage New Writing 6, and Driftwood; and she has written an opera libretto for Spirit Child, composed by Jenni Roditi, commissioned by the Lontano Ensemble and Arts Council. She has written and reviewed for the Independent and Guardian as well as edited Letters from Margaret, a volume of letters between Bernard Shaw and Margaret Wheeler and Imagining Characters, a book of conversations between A.S.Byatt and Ignês Sodré, both for Chatto & Windus. A biography of Emily Dickinson was published in 2010 with Hesperus Press.